Drugs
Clotles SS 40mg/60mg Injection: Uses And Side Effects
Clotles ss injection is used to prevent blood clots in the leg in patients who are on bed rest or have had hip replacement, knee replacement, or stomach surgery.
Its active ingredient is enoxaparin sodium.
It is a prescription medicine and is available in pharmacies as 40 mg and 60 mg.
It is used with aspirin to prevent complications from heart attack and angina (chest pain).
In some cases, it can be used with warfarin to treat blood clots.
Clotles is in a class of medications called low molecular weight heparins.
This medication works by stopping the formation of substances that cause clots.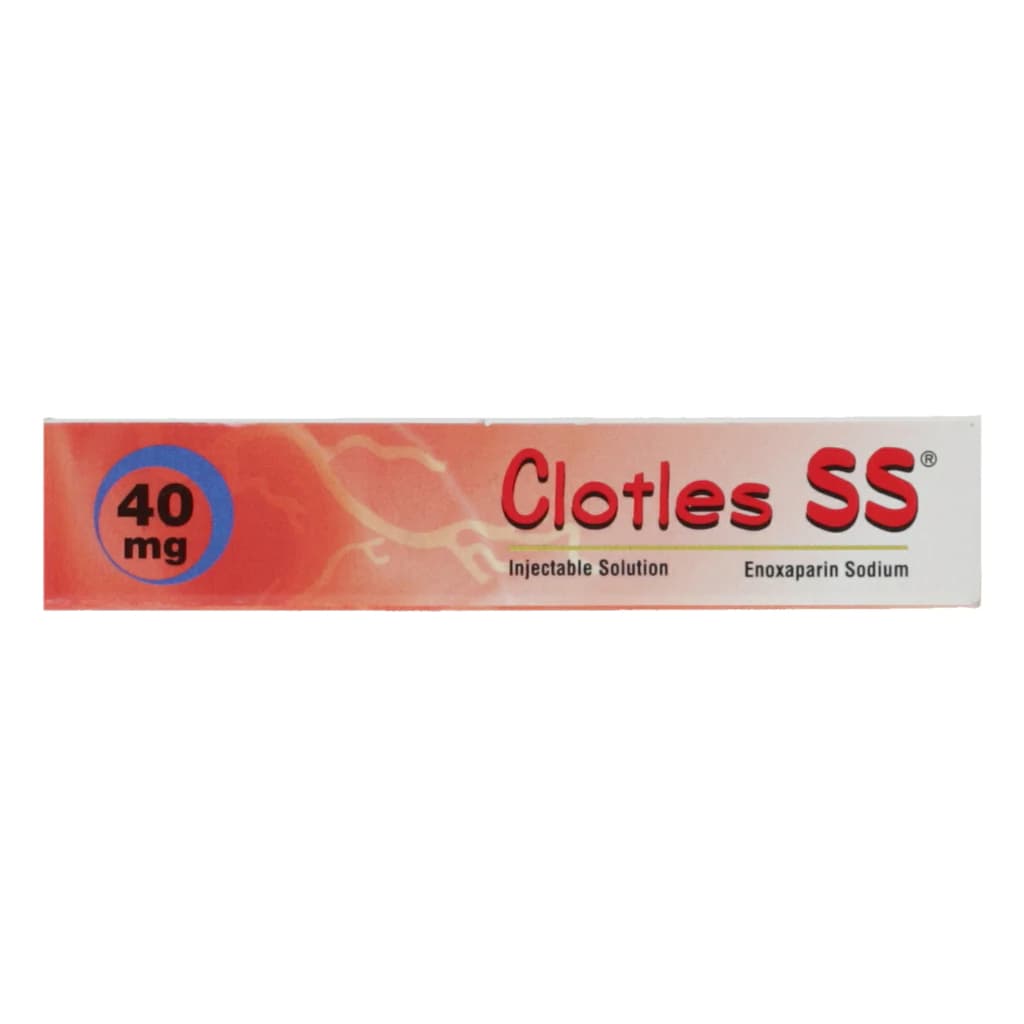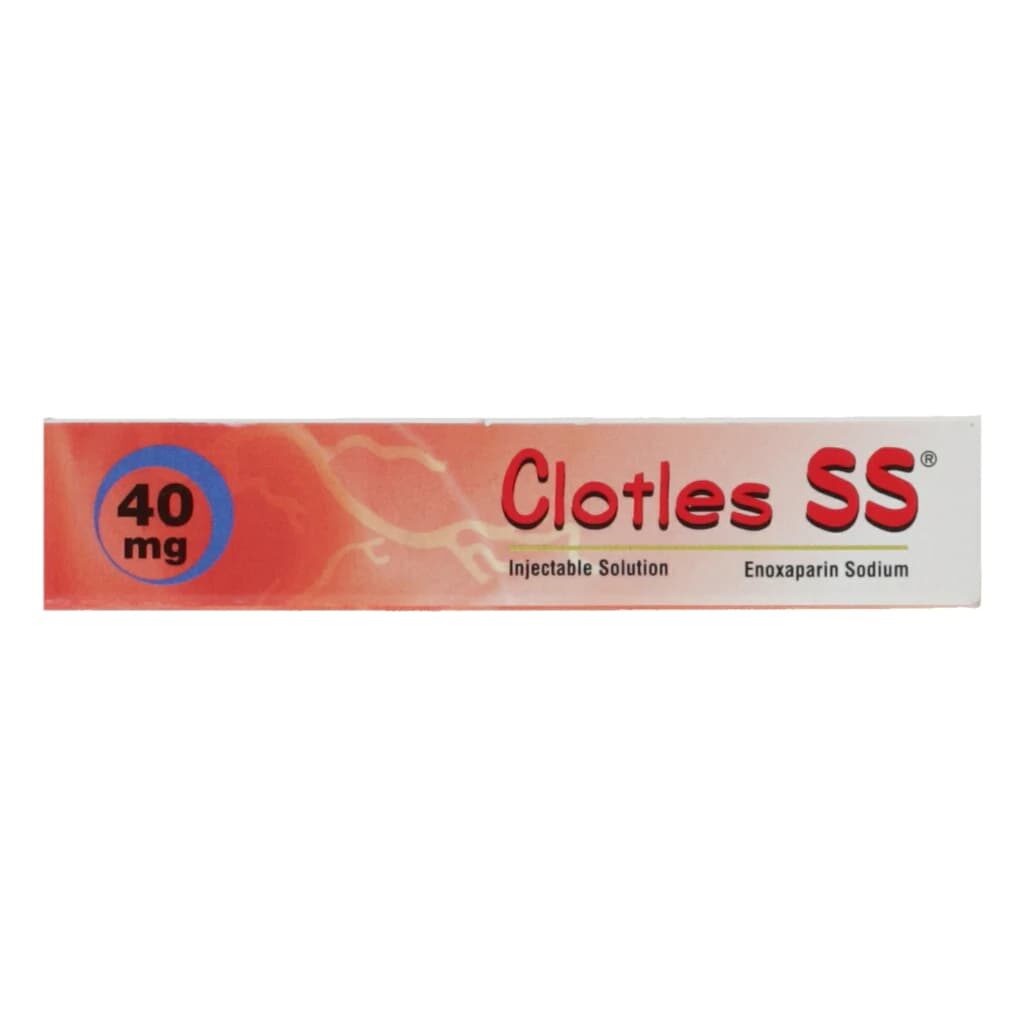 How To Use Clotles?
Clotles ss comes as an injection in a syringe to be injected just under the skin (subcutaneously), but it is not for the muscles.
The usual dose is 2 times a day, but the doctor can change the dose.
You will most likely start using this type of injection while in the hospital and then use it for a total of 10 to 14 days.
Read the instructions on the prescription label carefully and ask your doctor or pharmacist to explain any part you do not understand.
It is very important that you use this medicine exactly as your doctor has told you.
Do not inject too little or too much of the dose that the doctor told you.
Do not stop using the injection without talking to your doctor, even if you feel well.
Your doctor will show you how to inject yourself.
If you cannot do this process yourself, you can get help from the hospital staff or your relatives who know this job.
Clotles ss is usually injected into the stomach area.
Make sure you give it to a different part of your stomach each time you give an injection.
Ask your healthcare provider any questions you have about where to inject the vaccine.
Each syringe is for single use only and contains enough medicine.
Do not use the needle or syringe more than once.
Your healthcare provider, pharmacist or doctor will tell you how to dispose of used needles and syringes to prevent accidental injury.
Keep needles and syringes out of the reach of children.
First, wash your hands and then the skin area where you will inject.
Remove the cap from the needle.
Lie down on the floor and then pinch the skin fold where you are going to inject with two fingers.
Push the entire needle into your skin and depress the syringe plunger to inject the medicine.
After injecting all of the medication, remove the needle and be careful not to rub the applied area.
Precautions
Before taking Clotles, tell your doctor and pharmacist if you are allergic to enoxaparin, heparin, other drugs, or pork products.
Tell your doctor if you have an artificial heart valve and if you have kidney disease, stroke, infection in your heart, bleeding disorder, ulcers, or low platelet count.
If you are having surgery, including dental surgery, tell the doctor or dentist that you are using Clotles.
What Should I Do If I Forget To Take A Dose?
If you forget a dose, you can inject it as soon as you remember.
If it's time for the next dose, skip the missed dose and inject the due dose.
Do not inject a double dose to make up for a missed dose.
Clotles SS Side Effects
Clotles may cause side effects, but these side effects do not appear in everyone.
Tell your doctor if any of the side effects listed below are severe or do not go away:
Nausea
Fire
Burning or irritation at the injection site
Unusual bruising or bleeding
black or bloody stools
blood in the urine
swollen ankles or feet
Pregnancy and Breastfeeding
Enoxaparin, the active ingredient in the drug, is safe during pregnancy.
Clotles do not cross the placenta and are safe for the fetus.
There is a very low risk of side effects.
Scientific studies show that maternal enoxaparin at doses up to 40 mg per day does not cause any adverse effects in breastfed infants.
If you are pregnant or breastfeeding, inform your doctor about using this medicine, and ask him any questions you may have.
Where Should I Store It?
Be sure to keep this medicine out of the reach of children.
Store syringes at room temperature away from excessive heat and moisture.
Never use if the syringe you are going to use is leaking or if the liquid is thick or contains particles.
Unnecessary medicines should be disposed of with special methods so that children, pets and other people do not consume them.
It is not a good idea to flush this medicine down the toilet.
The best method for discarding the drug is the take-back program.
You can talk to your pharmacist to learn about take-back programs in your community.
What Should I Do In Case Of Overdose?
If you think you have overdosed on the injection, call the poison control helpline at 1-800-222-1222.
If the person using the medication has fainted, has had a seizure, has trouble breathing, or is unable to wake up, call the emergency services at 911 right away.
What Other Information Should I Know?
Make sure you arrive on time for all your appointments.
Your doctor will order certain lab tests to monitor your treatment.
Clotles ss prevents blood from clotting, so it may take longer than usual for you to stop bleeding if you are cut or injured.
It's always best to avoid activities with a high risk of injury.
If you have had an accident during any activity and you are bleeding too much, you should definitely contact your doctor.
Because this medicine has been prescribed for you, do not allow anyone else to use it.
Other Medications And Warnings
It is important to keep a written list of all prescription and over-the-counter (over-the-counter) medications you take, as well as products such as minerals, vitamins or other dietary supplements.
You should bring this list with you every time you go to the hospital.
It is also very important to have it with you in case of an emergency.
If you have epidural or spinal anesthesia or have had a spinal puncture while using a "blood thinner" such as Clotles ss, there is a risk of a blood clot forming in or around your spine that can cause paralysis.
If you are using any of the following drugs, be sure to contact your doctor before using Clotles:
Anagrelide (Agrylin)
Warfarin (Coumadin)
Aspirin or nonsteroidal anti-inflammatory drugs (naproxen, ibuprofen)
Cilostazol (Pletal)
Other anticoagulants ('blood thinners') medicines such as clopidogrel (Plavix)
Dipyridamole (Persantin)
Eptifibatide (Integrilin)
Prasugrel (Effient)
Sulfinpyrazone (Anturane)
Ticlopidine (Ticlid)
Tirofiban (Aggrastat)
If you experience adverse effects such as numbness, tingling, leg weakness or paralysis and loss of control over your bladder or bowels, talk to your doctor immediately.
You may also notice our article about Elvenir tablets used to gain weight.