Drugs
Adimod (Pidotimod): Uses, Side Effects And More
Adimod is a drug that stimulates the immune system by acting on T lymphocytes in the blood.
The active ingredient of the drug is Pidotimod.
Adimod has an effective prophylactic and protective effect against infections caused by gram-positive and gram-negative microbes.
Pidotimod also has a protective effect as it stimulates the immune system globally and continuously, especially macrophages, without having bactericidal or bacteriostatic activity.
Pidotimod, the active ingredient in the drug, has been under investigation for more than twenty years.
Scientific studies have been conducted on Pidotimod, the active ingredient in the drug, and it has been found to be safe.
Adimod can be used in case of the following ailments:
Recurrent respiratory infections
Asthma
Acute bronchitis
Hand–foot–mouth disease
This drug is often found in the following presentations:
Tablets:
Adimod 400 mg Pidotimod in boxes of 20
Adimod 800 mg Pidotimod in boxes of 20
In oral soluble form
Adimod 400 mg/7 ml is available in 140 ml bottles and cans of 5, 10 or 20 bottles
Adimod 800mg/7ml is available in 140ml bottles and cans of 5, 10 or 20 bottles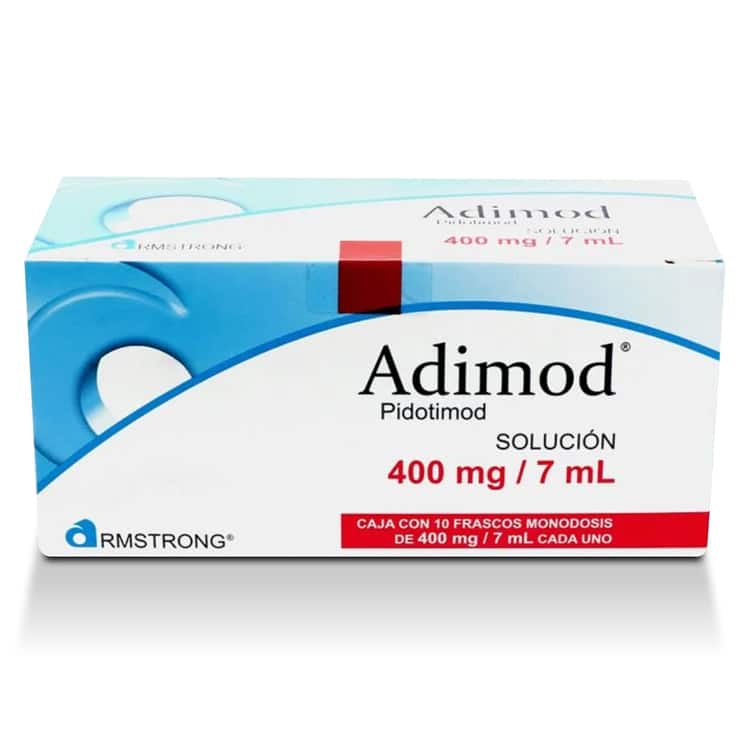 How To Use Adimod?
This medicine is for oral use only.
Swallow the tablets whole, without chewing.
Your doctor may prescribe a different dose depending on your or your child's symptoms.
Dosage for adults: 2 tablets, 2 times a day for 15 days. 7 to 14 ml of oral suspension, 2 times a day
Dosage in children and older adults: 1 tablet, 2 times a day for 60 days. In 7 ml oral suspension, 2 times a day
It is recommended to be taken on an empty stomach or 2 hours before or after any meal.
Important, recommended doses are indicative and a doctor should always be consulted before taking Adimod.
How Long Does Adimod Take To Take Effect?
The effect of Adimod is felt 4 hours after its application.
Like any other drug, it is important to follow the treatment to the letter to prevent this effect from being lost.
Consult your doctor for more information.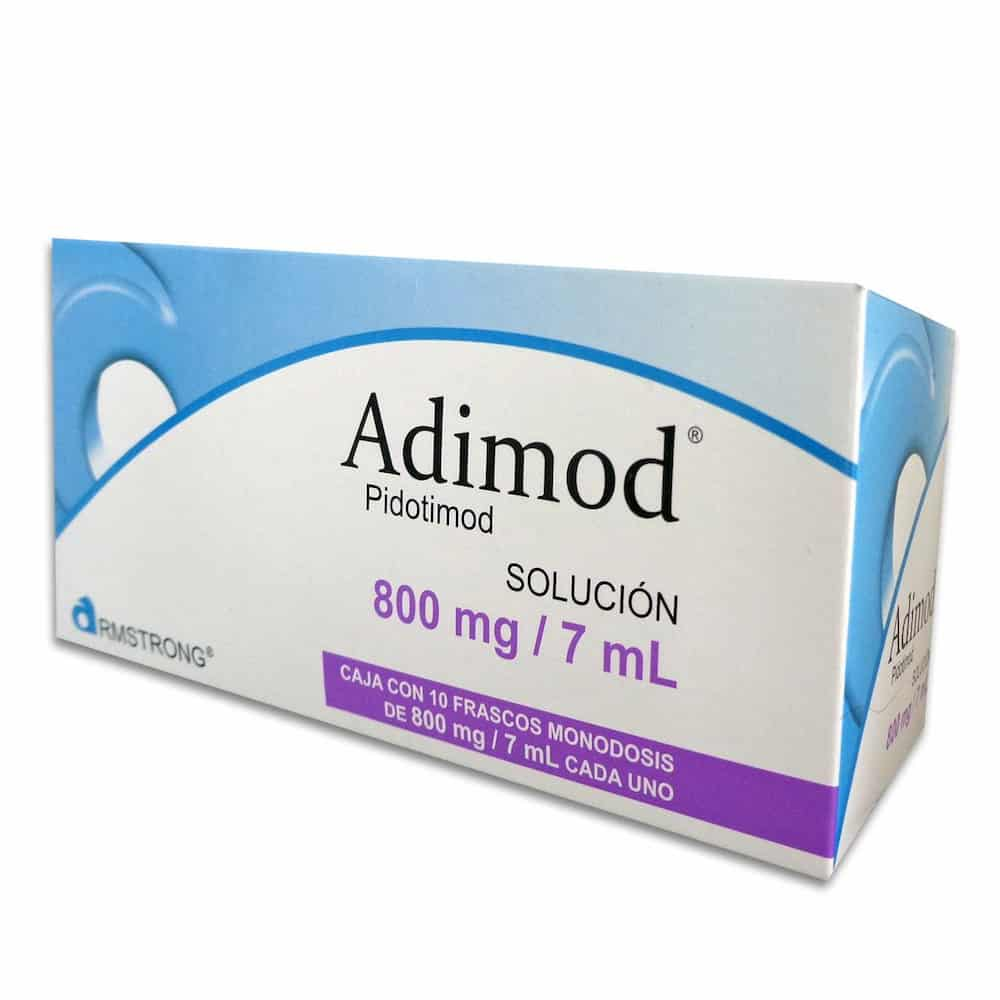 Who Can Take This Medicine?
Due to its formula, this product can be applied to adults and children, but it is recommended to consult a doctor.
Every organism is different and it is necessary to know the characteristics of the patient to determine whether Adimod is the ideal product for their treatment.
Contraindications
Talk to your doctor before using this medicine if you have any of the following conditions:
If you are hypersensitive to the active ingredient or any of its ingredients.
Not recommended for use during pregnancy and lactation.
It should not be administered to people treated with immunosuppressants.
Treatment with this drug is only 60 days at the dose prescribed by the doctor.
There is an attack phase of 15 days depending on age and it is recommended to be used especially before the start of the winter season.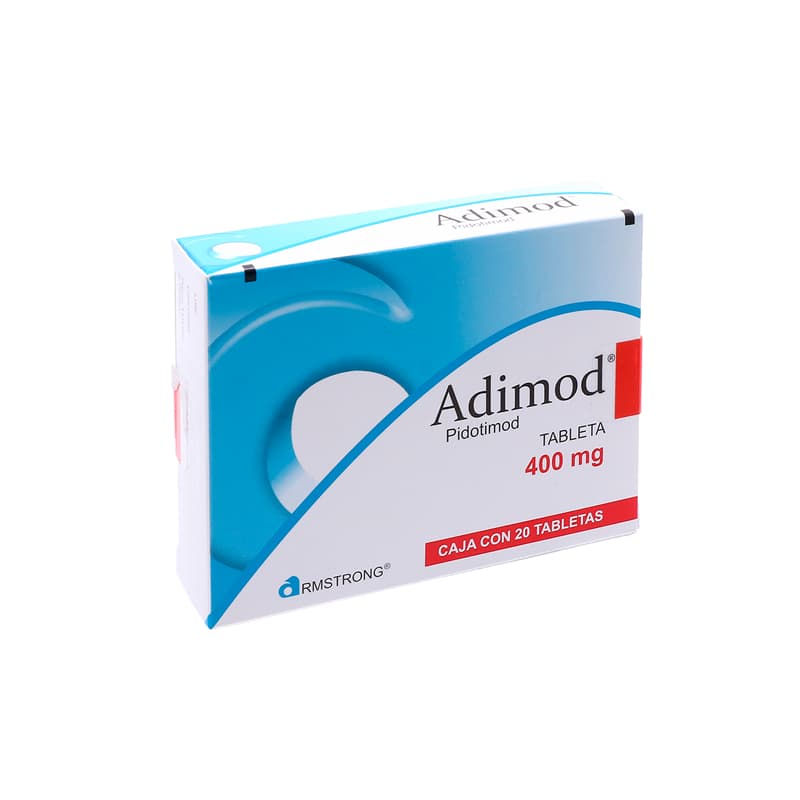 Pregnancy And Breastfeeding
Unfortunately, no tests have been conducted with this drug on pregnant and lactating mothers.
Therefore, it is not recommended to use Adimod during pregnancy and breastfeeding.
It is not known whether this drug passes into breast milk.
If you are pregnant or planning to become pregnant or are breastfeeding, talk to your doctor before using adimod.
What Are The Side Effects Of Adimod?
The correct use of the drug usually does not cause side effects, but it should be remembered that not every person is the same.
The following side effects may occur during the use of Adimod:
Nausea and vomiting
Stomach ache
Mouth dry
Fire
Chest pain or discomfort
Back pain
Numbness
Headache
Difficulty breathing
Skin rash and itching
Sedation and imbalance
Cyanosis (bluish or grayish color of the skin)
Difficulty breathing
These symptoms usually go away when treatment is stopped, but if they worsen or persist, consult your doctor.
Important warning: If you have diarrhea that does not go away for a long time, stop the use of the drug and contact your doctor.
If you are suffering from insomnia, you can also refer to our article about the drug Melatin.