Drugs
Aspercreme Pain Relief Cream: Uses And Side Effects
Sometimes muscle and joint pain can be a really annoying health problem.
The most common cause of muscle pain is overuse of the muscles or minor injuries.
Factors include difficult games such as tennis, stumbling, falling, or strains and strains that cause your muscles to become stiff and sore.
What Is Aspercreme Pain Relief Cream?
Aspercreme Pain Relief Cream is a pain relief cream with Trolamine salicylate as an active ingredient, used to treat pain in muscles and joints.
It is sold without a prescription and is easily available in stores and pharmacies.
Aspercreme Pain Relief Cream may be used for other purposes.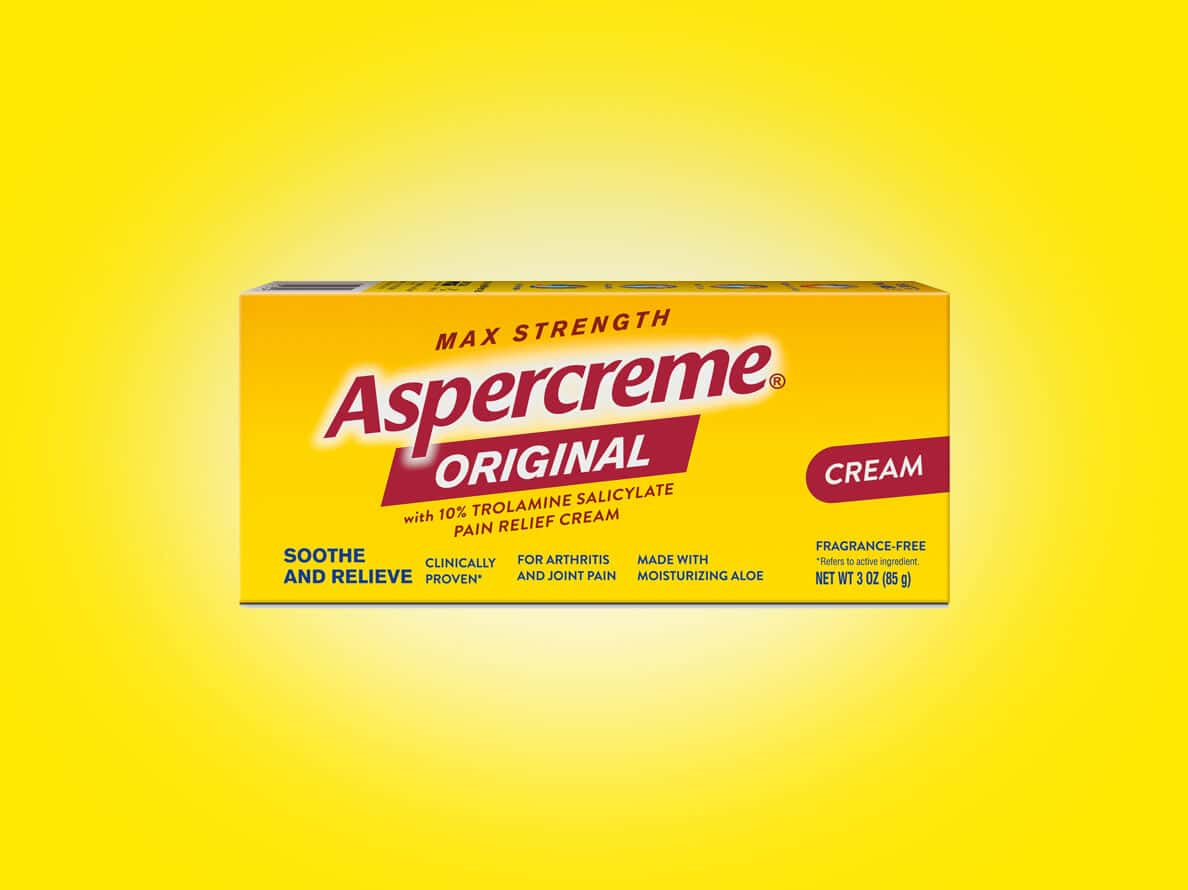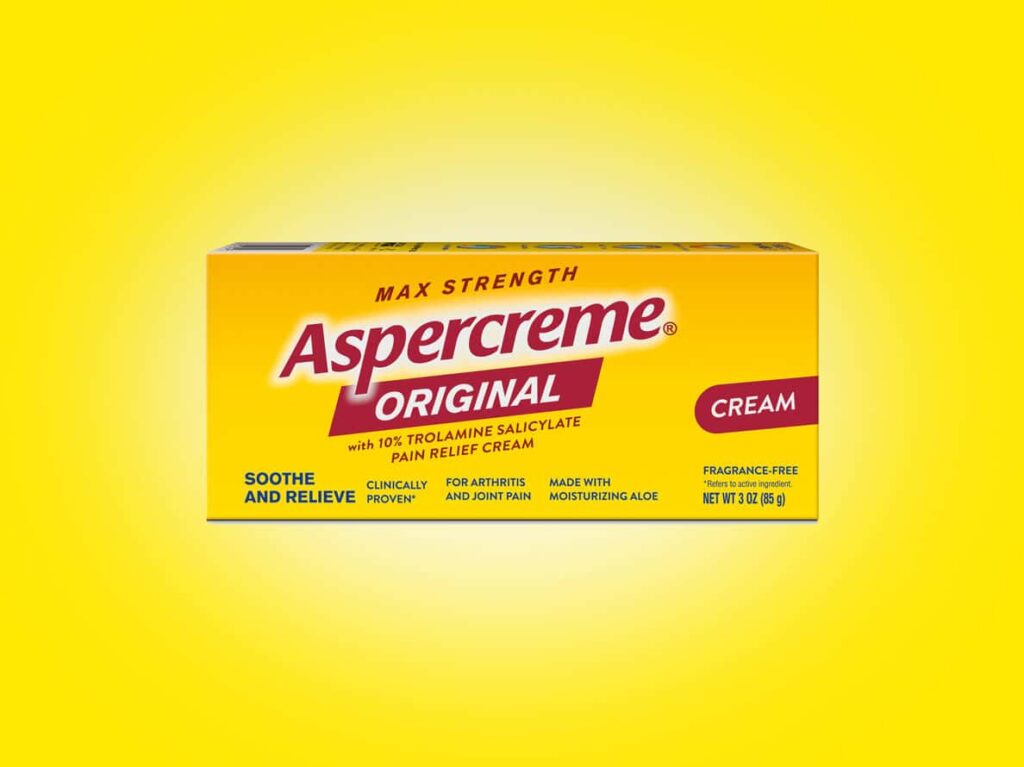 When To Use Aspercreme Pain Relief Cream?
Aspercreme Pain Relief Cream can be used for the ailments listed below:
Arthritis
Strain (injury)
Sprains
Bruises
Simple back pain
Things To Pay Attention Before Using
Inform your doctor before using this cream if you have any of the conditions listed below:
Broken or irritated skin
Large areas of damaged or burned skin
Sensitive skin
If you are allergic to trolamine salicylate, other salicylates (including aspirin), other drugs, dyes, foods, or preservatives
Trying to conceive or being pregnant
Breastfeeding
Concomitant use with other topical analgesics
Do not expose the area where the cream is used to local heat or direct sunlight.
Do not use if you are allergic to salicylates (including aspirin) unless your doctor tells you otherwise.
A temporary burning sensation may occur with the use of the cream, but this problem usually disappears within a few days.
Avoid applying Aspercreme Pain Relief Cream to skin folds.
If your symptoms do not improve and persist for more than 7 days, discontinue use of Aspercreme Pain Relief Cream and seek help from a healthcare professional if you experience severe burning, swelling and blistering at the applied area.
Tell your doctor or healthcare provider if the painful area does not improve or if your condition gets worse while you are using Aspercreme.
Avoid contact with your eyes while using Aspercreme.
If it accidentally comes into contact with your eyes, rinse immediately with plenty of cold tap water.
Aspercreme can rarely cause skin problems. For these reasons, it is very important to use it only as prescribed by your doctor or healthcare professional.
Do not wrap the treated area tightly or use a heating pad when using Aspercreme products.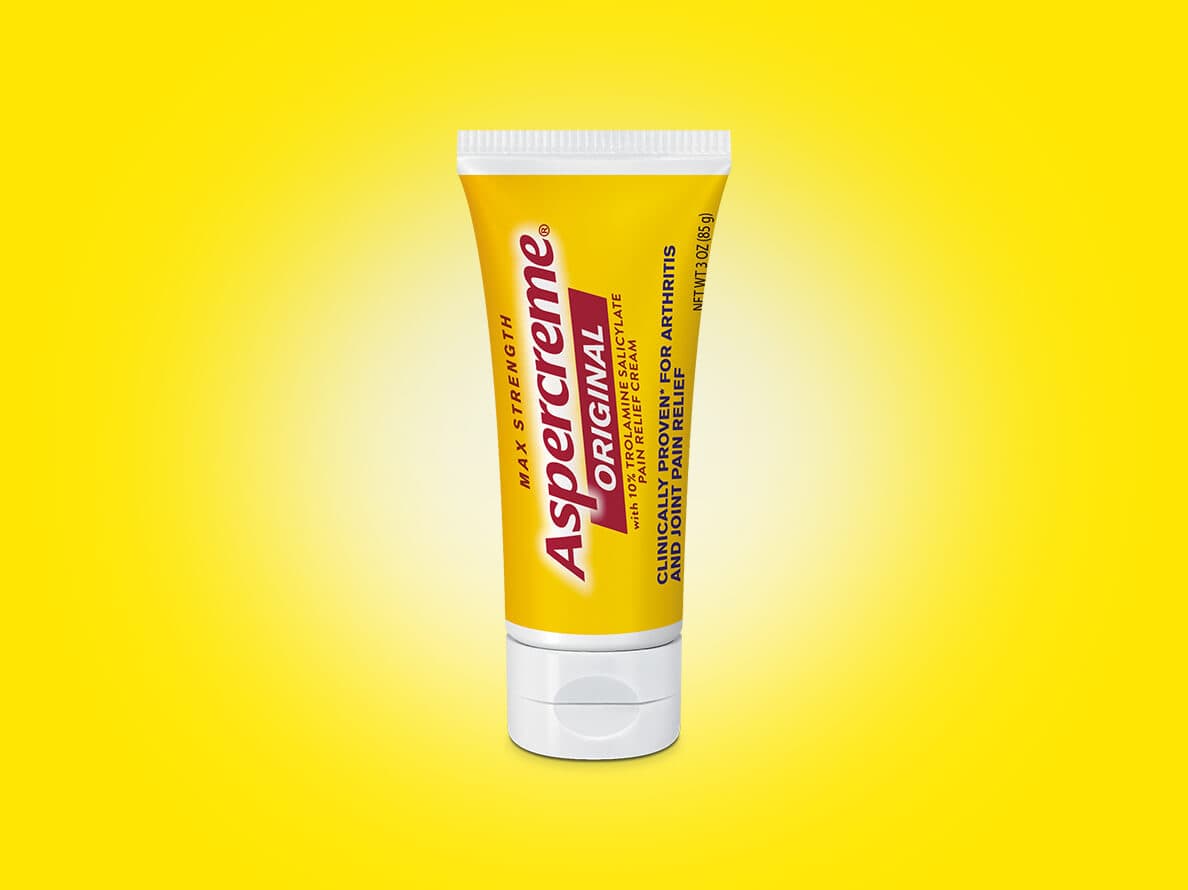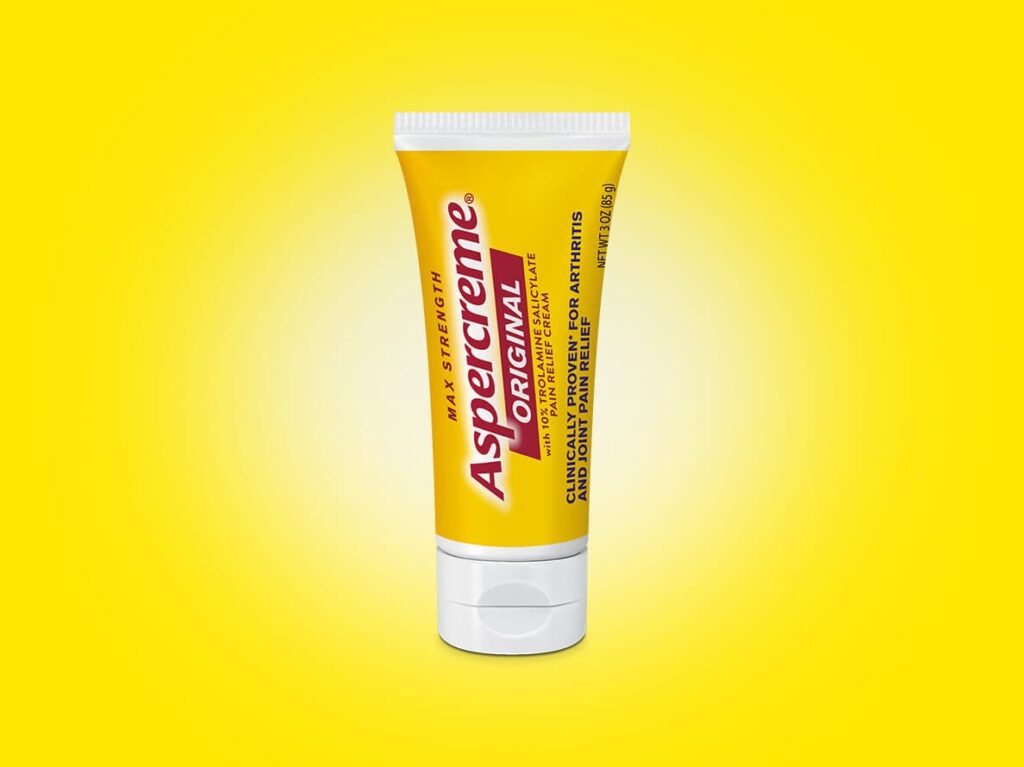 How To Use Aspercreme Pain Relief Cream?
The standard dose for children aged 12 years and over and adults is to apply a thin layer to the affected area no more than 3 to 4 times a day. Massage should be done until the cream is well absorbed into the skin. Hands should be washed thoroughly after use.
If you are going to use this cream on children under 12 years of age, you should talk to a healthcare professional first.
Make sure you use the cream as directed by your doctor and do not use it more often than your doctor recommends.
If you are going to use Aspercreme products on children, be sure to discuss this with the pediatrician.
Aspercreme can be used in children younger than 12 years, but precautions are necessary.
If you take too much Aspercreme, contact a poison control center or emergency room immediately.
You should remember that the medicine is only prescribed for you and you should not share your medicine with anyone.
If you forget to take the dose, a new dose can be administered as soon as you realize it, but if it's time for the next dose, just use that dose.
Double or extra doses are not recommended as they may cause skin problems.
Pregnancy And Breastfeeding
Since human studies have not been conducted on Trolamine salicylate, the active ingredient in Aspercreme Pain Relief Cream, it is not recommended to be used by pregnant women.
It is also unknown whether this cream passes into breast milk.
Pregnant women should seek doctor's advice before using over-the-counter (OTC) medication.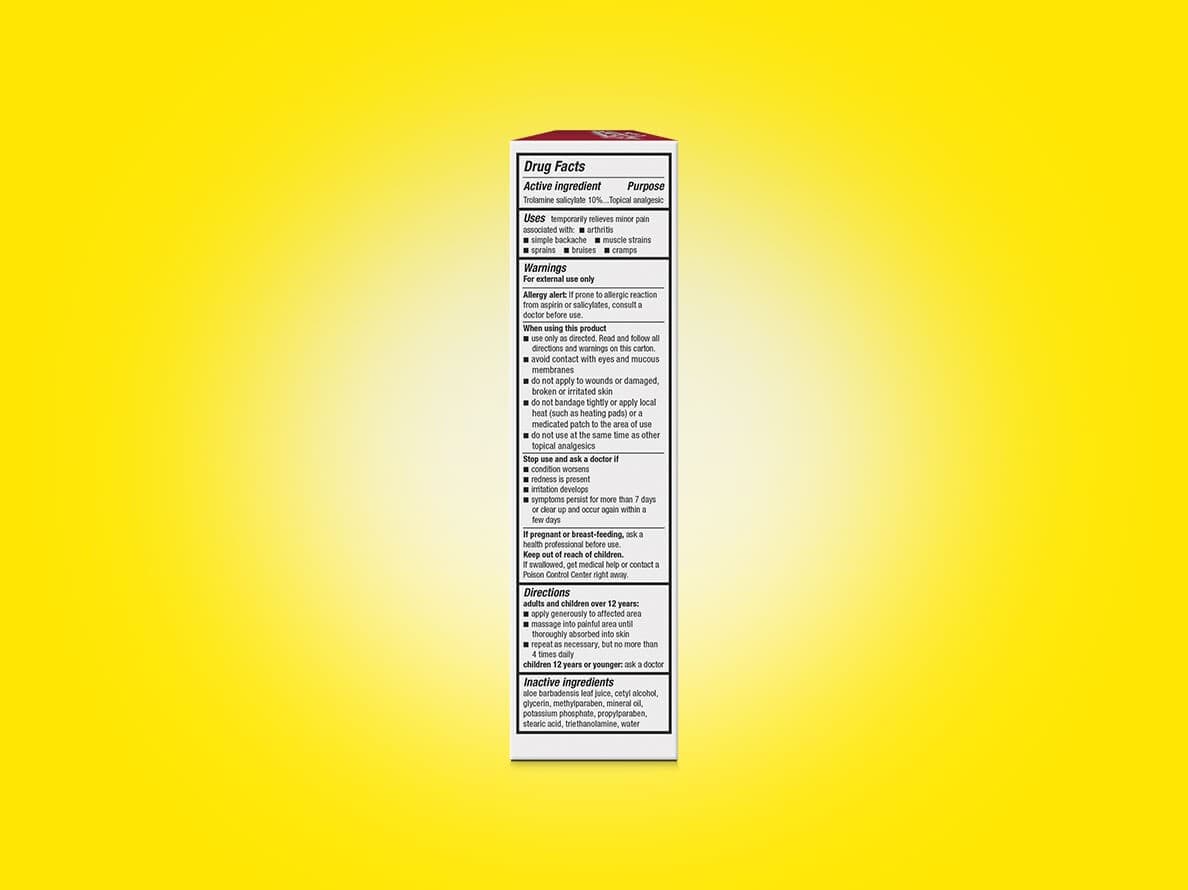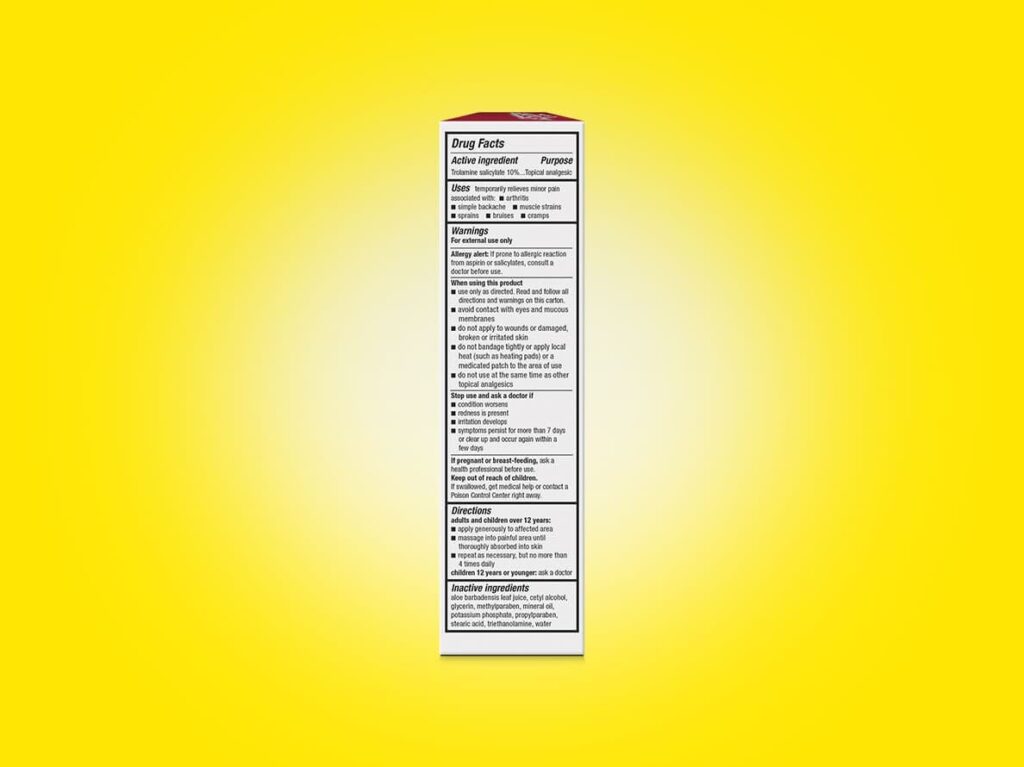 What Drugs Can Aspercreme Pain Relief Cream Interact With?
Aspercreme does not usually interact with other medications, but do not use other skin products on the same skin area without asking your doctor or healthcare professional.
It should be noted that this article may not describe all possible interactions.
So give your pharmacist a list of herbs, medications (prescription or over-the-counter) or dietary supplements you use.
You should also tell your doctor if you use alcohol and other substances, as some substances can interact with medications.
What Are The Side Effects of Aspercreme Pain Relief Cream?
The side effects of Aspercreme Pain Relief Cream are listed below:
Skin rash
Itching
Hives
Swelling of the face, lips or tongue (allergic reactions)
Skin irritation such as redness, itching or stinging
Generally, serious side effects do not occur with the use of this cream, but it should be noted that every person is different.
If you experience any of the side effects listed above, talk to your doctor.
Do not use this medicine if you are sensitive to Trolamine salicylate, the active ingredient in the cream.
You can report side effects to the FDA at 1-800-FDA-1088.
Where Should Aspercreme Pain Relief Cream Be Stored?
Consider the risk that children may rub Aspercreme in their eyes and accidentally swallow it.
Therefore, be sure to keep this product out of the reach of children.
It's a good idea to store Aspercreme at 20 to 25 degrees C (68 to 77 degrees F).
Using the medicine after the expiration date can cause serious poisoning, so if the expiration date is past the expiration date, it would be best to throw it away.
An extra suggestion: To get rid of muscle pain, you can massage the painful area with peppermint oil.
If you add 1 teaspoon of turmeric powder to 1 glass of boiled milk that you can consume twice a day, you will benefit from both the pain reliever and anti-inflammatory properties of turmeric.
Consuming 3 cups of ginger tea a day will help you both relieve your edema and relieve muscle pain.
Our article on Emetrol syrup, which is frequently used in stomach problems, may also attract your attention.