Drugs
What Are Roxies? Everything You Need To Know
What Are Roxies?
Roxies (Roxicodone) is a pain reliever whose active ingredient is oxycodone hydrochloride.
It belongs to a group of drugs called opioids.
It is used to treat severe pain that can only be adequately managed with opioid analgesics.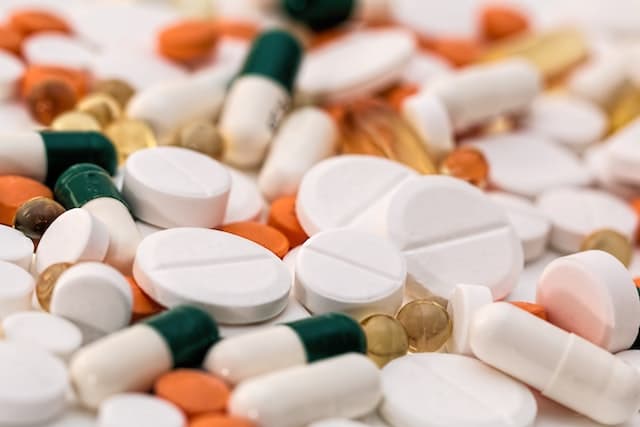 Things To Consider Before Using Roxies
Do not use this medicine in the following cases:
If you are allergic to oxycodone hydrochloride or any of the other ingredients of the medicine
If you suffer from severe respiratory depression with too little oxygen in the blood (hypoxia) and/or too much carbon dioxide in the blood (hypercapnia)
If you suffer from severe chronic obstructive pulmonary disease (Chronic Bronchitis or Chronic Obstructive Pulmonary Disease), cor pulmonale (cardiac changes due to chronic overload in the pulmonary circulation), or acute, severe bronchial asthma
If you suffer from intestinal paralysis (intestinal obstruction) (paralytic ileus)
If you suffer from delayed stomach emptying
If you have stomach problems
Use Roxies carefully in the following situations:
If you are old or weak
If you have severely impaired lung, liver or kidney function
If you suffer from myxedema (certain diseases of the thyroid gland), impaired function of the thyroid gland
If you have adrenal insufficiency (Addison's disease)
If you suffer from enlarged prostate (prostatic hypertrophy)
If you suffer from alcoholism or are suffering from alcohol withdrawal
If you have a known addiction to opioids (chemicals that act in the body like morphine)
If you have pancreatic inflammation (pancreatitis)
In cases of increased brain pressure (such as a head injury)
If you have a circulatory disorder
If you have disease in the bile duct or ureter (bile colic)
If you suffer from low blood pressure or decreased blood volume
if you have epilepsy or a predisposition to seizures (a condition that lowers the seizure threshold, such as a trauma to your brain, an inflammatory condition, or a stroke)
If you are using a group of drugs used to treat depression (MAO inhibitors, eg moclobemide)
If you have recently had bowel or abdominal surgery
If you have inflammatory bowel disease
Roxies have primary addiction potential.
With prolonged use of Roxies, tolerance to the effects may develop and gradually higher doses may be required to maintain pain control.
Chronic use of Roxies can cause physical dependence and withdrawal syndrome may occur upon abrupt discontinuation.
When a patient no longer needs treatment with oxycodone hydrochloride, a gradual reduction of the dose is recommended to prevent withdrawal symptoms.
The risk of development of physical or psychological dependence is markedly reduced when used as directed in patients suffering from chronic pain and needs to be weighed against potential benefit.
Please discuss this with your doctor.
Rarely, a state of increased sensitivity to pain that does not respond to an increase in dose may develop.
If this occurs, your doctor will lower your dose or refer you to an alternative opioid pain reliever.
It is not recommended to use Roxies before or within 24 hours of the operation.
Roxies should be used with particular caution in patients with past or current alcohol and drug abuse.
Drinking alcohol while taking Roxies may make you feel more sleepy or increase the risk of serious side effects such as shallow breathing and loss of consciousness, including the risk of stopping breathing.
It is recommended that you do not drink alcohol while using Roxies.
Abusive intravenous administration of oral dosage forms can cause serious effects that can be fatal.
Concomitant use of Roxies and benzodiazepine type drugs (eg alprazolam, diazepam, lorazepam) may cause drowsiness, respiratory depression, coma and death.
When these drugs need to be used together, they should be used at the lowest dose and the treatment period should be kept as short as possible.
Patients should be closely monitored for signs of somnolence and respiratory depression.
Roxies can affect the hormonal system (including the hypothalamic-pituitary-adrenal or gonadal axes).
Some changes can be observed, including increases in milk hormones, decreases in blood cortisol and male hormone levels.
If these warnings apply to you, even at any time in the past, please consult your doctor.
Grapefruit juice can reduce the metabolism of oxycodone, which in turn enhances the effect of oxycodone.
For this reason, you should avoid drinking grapefruit juice while taking this medicine.
It can lead to impaired attention and response, which can affect or completely eliminate the ability to drive and use machines.
A general prohibition of driving may not be necessary in stable therapy.
The treating physician should evaluate the individual situation.
If you are taking any of the medicines listed below, talk to your doctor before using this medicine:
Sleeping pills or tranquilizers (sedatives, hypnotics)
Other drugs that act on the nervous system (phenothiazines and other neuroleptics, eg chlorpromazine)
Drugs used to treat depression
Muscle relaxants
Medicines used to treat allergies or vomiting (antihistamines, antiemetics)
Other opioids or alcohol
Please tell your doctor if you are using any medicine (even natural plant) other than the medicines listed above.
Pregnancy And Breastfeeding
Consult your doctor or pharmacist before using this medication.
You should avoid using Roxies during pregnancy.
There are insufficient data on the use of Roxies in pregnant women.
Roxies cross the placenta and enter the baby's bloodstream.
Long-term use of Roxies during pregnancy may cause withdrawal symptoms in newborns.
Babies born to mothers who used oxycodone in the last 3-4 weeks before delivery should be monitored for respiratory depression.
Use of Roxies during childbearing may cause severe respiratory depression in the newborn.
Roxies should only be used during pregnancy if the benefit outweighs the potential risk to the baby.
Consult your doctor if you become pregnant or plan to become pregnant during treatment with Roxies.
Oxycodone has no interactions with contraceptives.
If you realize that you are pregnant during your treatment, consult your doctor or pharmacist immediately.
You should not use Roxies while breastfeeding because oxycodone can pass into breast milk and may cause breathing problems in the newborn.
How To Use Roxies?
Increasing severity of pain will require an increase in dose.
The dose should be carefully adjusted, if necessary once a day, to ensure pain relief.
In doing so, the dosing interval can be reduced to 4 hours.
The correct dose for any individual patient is one that controls pain and that the patient can take the drug for as long as it is used.
The majority of patients will not require a daily dose higher than 400 mg.
However, a small number of patients may require higher doses.
Roxies should be administered at the established dose using a fixed schedule, but not more often than every 4 to 6 hours.
Capsules can be taken with food or alone with a sufficient amount of liquid.
Roxies should not be taken with alcoholic beverages.
You should only take the capsules orally.
Capsule contents should never be injected as this can cause serious side effects that can be fatal.
Roxies should not be taken for longer than necessary.
If long-term treatment is necessary according to the type and severity of the disease, careful and regular follow-up is necessary to determine whether and at what level the treatment will continue.
If you do not need Roxies any more, it is recommended that you gradually reduce your daily dose to avoid any adverse effects due to withdrawal syndrome.
Side Effects Of Roxies
Like any medicine, this drug can cause side effects, but these side effects do not appear in everyone.
The following side effects may occur while using this medicine:
Sedation (from tiredness to drowsiness)
Dizziness
Headache
Constipation
Nausea
Vomiting
Itching
Loss of appetite
Mood changes (e.g. general fear, depression)
Changes in activity (increased sedation, sometimes accompanied by fatigue, sometimes with irritability and sleep disturbances)
Performance changes (thought disorder, confusion)
Chills
Wheezing, shortness of breath, hiccups, bronchospasm (contraction of the bronchi)
Dry mouth, stomach pain, diarrhea, indigestion
Rash, increased sweating
Increased urge to urinate
Feeling weak (asthenia)
Side effects not listed above may also occur.
If you experience any effects while using this medicine, stop using the medicine and contact your doctor immediately.