Naltrexone component is a drug frequently used in the treatment of narcotic and alcohol addiction.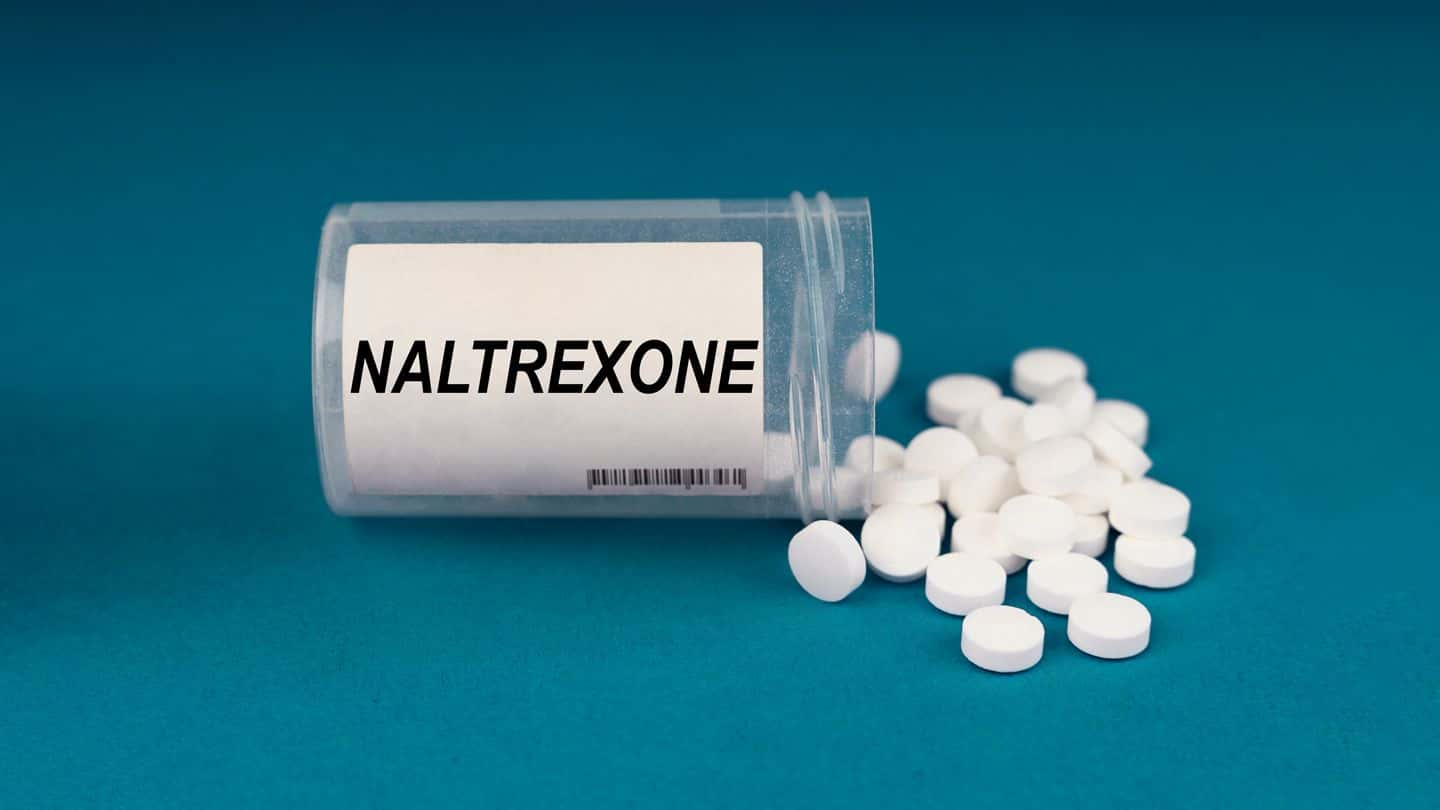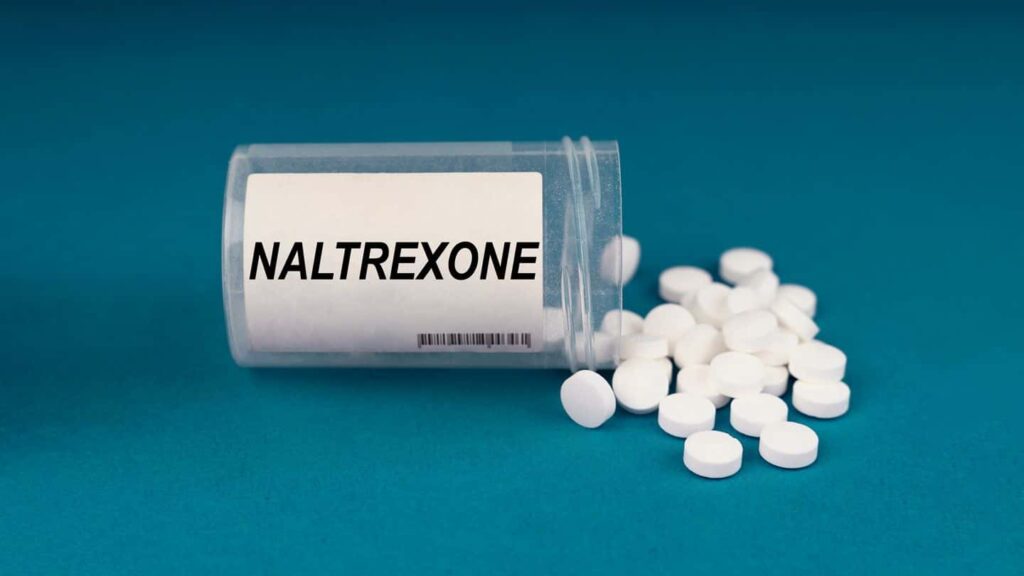 It should be noted that this component does not cure drug addiction.
This medication is used as part of an overall program that may include attending support group meetings and other treatments recommended by your doctor.
This ingredient is non-narcotic.
It works by blocking the effects of narcotics and alcohol, especially the "high" feeling that makes you want to use them.
This ingredient does not cause mental or physical dependence and does not produce narcotic-like effects.
After alcohol and narcotic addiction ends, naltrexone treatment is started.
How long to use the ingredient may depend on which drug you are taking, the amount you take, and how long you take it.
Before you start taking naltrexone, tell your doctor if you still think you have withdrawal symptoms.
Naltrexone is available only with your doctor's prescription.
What To Avoid When Taking Low Dose Naltrexone?
It should not be forgotten that naltrexone can also be used to treat different diseases in some cases.
Only the doctor can determine the best dose and what the doctor says must be followed to the letter.
Ask your doctor about what you should pay attention to when taking low dose naltrexone.
Because if your doctor has prescribed you a different dose, it depends on the severity of your disease.
And you may need to take different precautions for this.
Please take the precautions your doctor tells you, not the precautions written in online articles.
Even if you take low dose naltrexone, inform your doctor if you have the following health problems.
Things To Consider When Using Naltrexone
If you use Naltrexone, you should pay attention to drug interactions.
The medications listed below may interact with this ingredient and pose a risk of side effects.
In such cases, the doctor may adjust the dose.
This ingredient is not recommended for use with any of the following medicines:
Opium
Opium Alkaloids
Oxycodone
Oxymorphone
Papaveretum
Paregoric
Piritramide
Propoxyphene
Remifentanil
Sufentanil
Tapentadol
Tilidine
Tramadol
Alfentanil
Alphaprodine
Anileridine
Benzhydrocodone
Buprenorphine
Butorphanol
Codeine
Diacetylmorphine
Difenoxin
Dihydrocodeine
Diphenoxylate
Ethylmorphine
Fentanyl
Hydrocodone
Hydromorphone
Ketobemidone
Levorphanol
Meperidine
Methadone
Morphine
Morphine Sulfate Liposome
Nalbuphine
Nicomorphine
Use of this ingredient with any of the following medicines is generally not recommended, but may be deemed necessary by the doctor in some cases:
Bremelanotide
Naldemedine
Naloxegol
Venlafaxine
Using this ingredient with any of the following medicines may cause some side effects, but using both drugs may be the best treatment for you:
Also give your doctor a list of all the medications you take.
If you have any health problems listed below, be sure to tell your doctor:
Depression or its history
Mental illness or history
If you failed a naloxone challenge test (medical test to check your dependence on opioid medication)
Opioid withdrawal
Acute
Positive urine test for opioids
Using opioid analgesics (eg, morphine, buprenorphine, methadone). It should not be used in patients using this medicine.
Kidney disease
Liver disease (including hepatitis B, cirrhosis, or C). In such health problems, the effects of the drug may increase due to slower excretion from the body.
Take this medication regularly as directed by your doctor.
If you have trouble dosing the medication yourself, it may be helpful to have someone else, such as a family member, doctor, or nurse, give you each dose as planned.
You will need to stop using opioids (narcotics) for at least 7 to 10 days before you start taking this medication.
In some cases, a urine test for opioids may be required.
Make sure you go to your doctor visits on time.
In some cases, your doctor may want to do some blood tests to see if the medicine is causing unwanted effects.
This ingredient blocks the "high" feeling you get from many drugs, including heroin.
In some cases, this medicine can cause serious problems with your liver.
Call your doctor right away if you experience dark urine, pain in the upper stomach, or yellowing of the eyes or skin while using this medication.
You may begin to feel depressed while using this medication. If you have thoughts of suicide or harming yourself, report this to your doctor immediately.
Also, if there is a change in your thoughts that bothers you and these are new, let your doctor know.
If you have any psychological changes, report this to your doctor.
Remember that using this medication alone will not work.
Be sure to follow all your doctor's instructions, such as seeing therapy and getting help from support groups.
Do not attempt to overcome the effects of this drug by taking narcotics, as doing so may cause death or coma.
Avoid driving or using machines as this medicine may cause dizziness or impaired consciousness.
Do not share this medicine with another person.
If you are going to have surgery or go to the doctor or dentist, inform them that you are using this medicine.
How to Use Naltrexone?
Please note that the amount of naltrexone you receive will depend on the severity of your disease.
Follow the instructions your doctor has given you, not the usual doses mentioned in this article.
Usual dose of naltrexone (tablets) for alcoholism:
Adults – 50 milligrams (mg) once daily.
Children – Dosage and duration of use are determined by the doctor.
Usual dose of naltrexone (tablets) for drug addiction:
Adults – First dose 25 mg (half tablet). Then 25 mg is taken again after 1 hour. The usual weekly dose is 350 mg. Depending on the disease, your doctor will adjust the time and amount between your doses.
Children – Dosage and duration of use are determined by the doctor.
If you miss a dose of the medicine and it is almost time for the next dose of the medicine, skip the missed dose.
Do not take a double dose to make up for the dose.
Side Effects
If you experience any of the side effects listed below, inform your doctor.
Skin rash
Abdominal or stomach pain (severe)
Swollen eyes that tear or burn, blurred vision
Chest pain
Unconsciousness, confusion
Urinary problems
Fire
Psychological problems
Itching
Ringing in the ears
10 Shortness of breath
Swelling of the feet, lower legs or face
Gaining weight
Headache
Tremors
Constipation
Breathing problems
Diarrhea
Dizziness
Palpitations
Increased thirst
Loss of appetite
sexual problems in men
Side effects not listed above may also occur.
Result
Naltrexone, an FDA-approved medication, serves as a key opioid antagonist in addiction treatment. Prescribed by health care professionals, it aids individuals in abstaining from alcohol and plays a significant role in managing chronic pain by targeting opioid receptors.
This multifaceted pharmaceutical offers a comprehensive approach to both substance abuse and chronic pain, promoting overall well-being.
Don't forget. Alcohol addiction and drug addiction are treatable disorders. You just have to believe in yourself.
See also: Tips For Adult Learners to Attain Academic Excellence Alongside Maintaining Health