While the prices of adjustable beds are becoming more and more accessible for everyone, it is still a significant financial commitment and requires careful consideration of your individual needs and preferences before you invest in one.
It is important to make sure that you are getting the right product that meets your requirements perfectly so that it can serve you well for years to come.
It is important to be proactive and do adequate research before purchase to avoid feeling buyer's remorse later on.
Make sure you understand what to look for when buying a new adjustable bed so you can buy with confidence.
Read on to find out the most common mistakes consumers make when buying adjustable beds.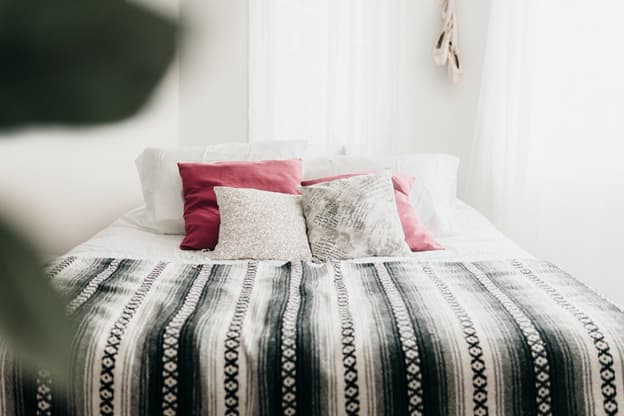 Not learning how mechanics work
When it comes to adjustable beds, the quality of mechanics is a critical factor that cannot be overlooked.
Unfortunately, it can be very difficult to identify which brands feature well-designed and reliable mechanics and which don't.
Even some of the most popular brands can let you down if they have an inadequate or ineffective mechanical design.
Making sure you understand how your new bed works is essential, so take the time to educate yourself.
When you go to the store looking for a bed, don't hesitate to ask any questions about the mechanics in order to learn as much as possible.
When shopping for the best adjustable beds, it is important that you do your research.
Check the best brands and manufacturers, and check their reputation and warranties—this information will help you make an informed decision.
Not getting a backup power source
Buying an electric bed should involve careful consideration of how power outages could potentially affect your sleeping comfort.
Unfortunately, a lot of people don't give it much thought and therefore don't invest in a backup power source.
It would be very inconvenient if your adjustable bed got stuck in an upright position when the power went off.
Luckily, you can prevent this from happening by having a backup power source ready.
With an accompanying backup battery, you'll be sure that you never have to worry about being stuck without power, so you can get the good night's sleep that you deserve.
Keep in mind, however, that some top-of-the-line adjustable beds come with an emergency power-down feature, so this might be an option you should consider.
With this combination of features, you can rest assured that your nights will be peaceful and comfortable.
Purchasing a traditional mattress for an adjustable bed
Unfortunately, traditional mattresses are not suitable for adjustable beds due to their inability to bend.
Pocket springs and Bonnell mattresses are two such examples as they won't be able to provide the required level of comfort or support on an adjustable bed.
So if you are in the market for the best mattress for your adjustable bed, it is highly recommended that you take the time to choose carefully.
Adjustable beds are often paired with either latex or memory foam mattresses, and out of the two options, latex is the more desirable choice due to its many added health benefits and its ability to provide optimal sleep hygiene.
Latex mattresses are perfect for those that suffer from back pain, allergies, asthma, and even circulation issues as not only does it help to reduce stress on joints but also helps keep your spine in proper alignment.
Additionally, it's also much more breathable than other mattress materials so you can sleep feeling cool and comfortable throughout the night.
Installing A Massager Incorrectly
If you are looking for a massage function in your adjustable bed, you may find that some vendors offer to install it inside the mattress itself.
However, what many people do not realize is that for this purpose, the mattress needs to be cut open and modified.
You should avoid trying to use your mattress for massages as this would disturb the carefully-crafted ergonomics.
To get a massage, it is better to take an afternoon off and visit your local spa instead.
That way, your mattress can continue doing its job of providing you with optimal spinal support and comfort throughout the night.
Final thoughts
With the growing emphasis on better rest, and improving overall health, adjustable bed sales are skyrocketing in popularity.
If you are looking to invest in one, it is important to be aware of the common mistakes that people usually make when doing so.
By doing a little bit of research and taking the time to weigh your options carefully, you can ensure that you get maximum value out of your purchase.
If you are wondering what is good for nasal congestion in babies, you can check out this article.