Drugs
Barmicil Anti-itch Cream: Uses And Side Effects
Barmicil Anti-Itch Cream is a medicine with active ingredient hydrocortisone 1%, which is used to temporarily treat minor skin irritations, inflammations, itching associated with redness.
The drug is usually used for the treatment of itching listed below:
Seborrheic dermatitis
Contact dermatitis
Prickly water rash
Insect bites and stings
Rash
Itches caused by poisonous plants (poison ivy, poison oak and poison sumac)
Itching due to detergents
Itching due to soap
External anal or genital itching
It should be noted that creams for diaper rash and other skin problems in children under 10 years of age can only be obtained with a prescription.
How would you like to examine the active ingredient in the drug a little more deeply?
If we understand how hydrocortisone works, we will have learned about the drug.
Medicines and creams containing hydrocortisone, the active ingredient in the drug, can be found in pharmacies or supermarkets only up to 1%.
There is a stronger product called hydrocortisone butyrate, but it is available by prescription only.
Sometimes the active ingredient in the medicine is mixed with antimicrobials (chemicals that kill germs) and used to treat skin problems caused by bacterial or fungal infections.
Hydrocortisone comes in different forms, including tablets and injections, not just in cream form.
Brief information about the active ingredient of the drug:
Most people need to use hydrocortisone once or twice a day at regular intervals (for 1 to 2 weeks), but if you buy it from a pharmacy or shop, do not use it for more than 1 week, consult a doctor first.
Do not apply hydrocortisone to your face unless your doctor tells you otherwise. If your skin has certain skin problems such as impetigo, rosacea and acne, this ingredient may make your condition worse.
If this cream is to be used in children under the age of 10, it should be discussed with the doctor first. Commercially available creams should not be used around the eyes, lower or genitals, or on broken or infected skin, unless recommended by a doctor.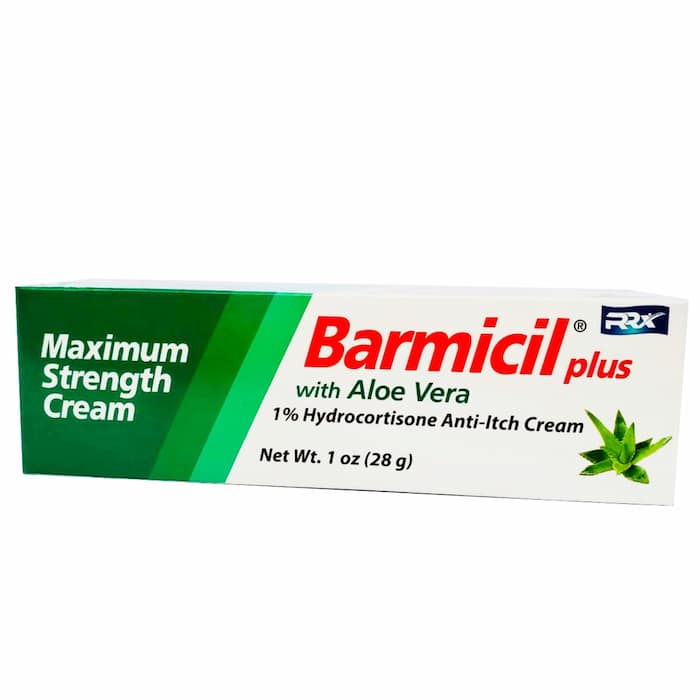 Who Can Use Barmicil Anti-itch Cream?
Most adults and children 10 years and older can use Barmicil anti-itch cream.
Do not use this cream on children under the age of 10 unless their doctor has recommended it.
This cream is not suitable for some people.
Talk to your doctor before using barmicil if you have any of the conditions listed below:
If you have had an allergic reaction to Hydrocortisone, which is the active ingredient in the drug, or to any other drug.
If you have a skin or eye infection.
If you are pregnant, trying to conceive, or breastfeeding
How To Use Barmicil Cream?
Wash and dry your hands thoroughly.
Take cream from the tip of the adult index finger to the first joint of the finger.
Apply the cream in a thin layer to the irritated skin area.
Rub carefully in the direction of hair growth until the cream disappears.
Applying the cream to all irritated skin, not just the worst area, is the best choice.
Take care not to apply the cream to open wounds or cuts.
For hygiene reasons, wash your hands thoroughly after using the cream (unless you are using the cream on your hands).
If you are going to use barmicil cream on your skin, follow the instructions of your pharmacist, doctor or the leaflet provided with your treatment.
This cream is recommended for moist and weeping skin.
Most people need to use Barmicil cream once or twice a day.
If you are using this cream twice a day, try to leave an 8 to 12 hour gap between doses.
When using this cream, it can dry out on your clothes and bedding, increasing the possibility of ignition.
Therefore, avoid open flames.
The usual dose for children and infants depends on their age and severity of illness.
Your doctor and pharmacist will give you the right advice.

How Long Should Barmicil Cream Be Used?
Most people need to use barmicil cream for a short time.
After your skin has healed, the use of the cream should stop.
Sometimes you may only need to use skin care creams for a few days.
For diaper rash or contact dermatitis, insect bites and stings, you will probably only need to use the cream for up to 1 week.
In cases such as eczema and psoriasis, the use of the cream may be prolonged.
If you bought barmicil cream from a pharmacy or shop, do not use it for more than 1 week without talking to your doctor.
Don't worry if you forget to use Barmicil cream.
Take the cream as soon as you remember, but skip the dose if the second dose is due.
Never take a double dose to make up for the missed dose as this can cause skin problems.
What Are The Side Effects Of Barmicil Cream?
Barmicil is very safe if used in the right dosage.
Most people have used hydrocortisone, the active ingredient of the drug, for less than 4 weeks and have not experienced any side effects.
But some people experience a burning or stinging sensation for a few minutes when they apply this cream to their skin.
After a few days of use, your body can adapt to this cream and these side effects may disappear.
If you use barmicil on large skin for a long time, you may experience serious side effects.
Using Barmicil for months without a break can make your skin thinner or cause cracks.
In addition, these cracks may become permanent, but disappear over time.
The side effects listed below are the side effects of hydrocortisone, the active ingredient in the drug, and these side effects do not appear in everyone:
Skin redness, swelling, or discharge of yellow fluid from the skin
Stomach problems and being sick (vomiting)
Severe dizziness
Fainting
Muscle weakness
Fatigue
Mood changes
Loss of appetite
Weight loss
The side effects listed above may be signs of a skin infection or adrenal gland problems.
Confusion
To feel sleepy
Feeling more thirsty and hungry than usual
Urinating more often
Hot flashes
Rapid breathing
Smell of breath like fruit
Depression (including suicidal ideation)
Not feeling well
Mood change
Hallucination
The side effects listed above can be complications of diabetes and symptoms of mental health problems.
Puffy face
Weight gain in the abdomen or upper back
Muscle pain
Muscle weakness
Muscle cramps
Palpitations
Severe stomach pain
Severe back pain
Stomach ailment
The side effects listed above may be signs of Cushing's syndrome, low potassium levels, or pancreatic problems.
Serious allergic reactions are rare but possible when using Barmicil cream.
If you experience any allergic reaction, stop using the drug and contact your doctor.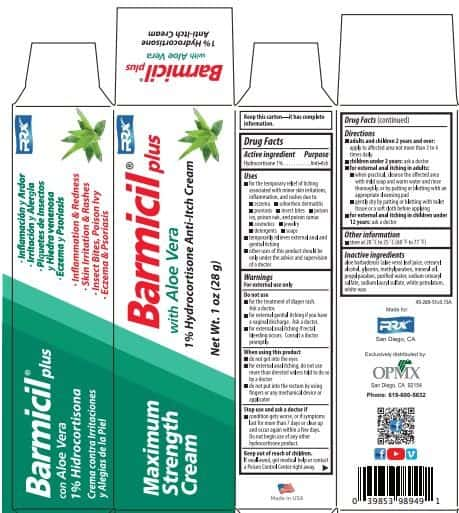 Pregnancy And Breastfeeding
Barmicil cream can be used during pregnancy and breastfeeding with the recommendation of a doctor.
If you are breastfeeding, wash the cream off your breasts thoroughly before feeding your baby as precautionary measures.
For safety reasons, talk to your doctor if you are pregnant, considering becoming pregnant, or breastfeeding while using barmicil.
Other Drugs And Barmicil
Prescription or other medication you buy at the pharmacy or store is very unlikely to affect the way barmicil cream works.
Provide your doctor with a list of prescription or over-the-counter medications, including vitamins, supplements, or herbal remedies.
Inactive compounds are listed below:
Aloe barbadensis (aloe vera) leaf juice
Cetearyl alcohol
Glycerin
Methylparaben
Mineral oil
Propylparaben
Purified water
Sodium cetearyl sulfate
Sodium lauryl sulfate
White petrolatum
White wax
You may also notice our article about diaren tablets used in the treatment of diarrhea.