Drugs
Diaren: Uses, Side Effects, Benefits, Precautions And More
Diaren is a drug used in the treatment of acute diarrhea caused by bacteria, the active ingredients of which are nifuroxazide and atapulgit.
Diaren Tablets:
Each diaren tablet contains the following ingredients:
Nifuroxazide 200mg
Atapulgit 350 mg
Excipients
Diaren Suspension:
Diaren suspension contains per 5 ml:
Nifuroxazide 200mg
Atapulgit 500 mg
Excipients
The nitrofuran in the drug is an intestinal antiseptic with antibacterial effect.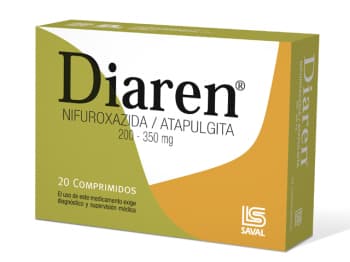 How To Use Diaren?
If your doctor has prescribed this medicine, the doctor will give you the best dose recommendation.
Follow your doctor's instructions exactly and ask any questions you have to your doctor or pharmacist.
Unless the doctor says otherwise, diaren medicine can be used as follows:
Usual dose for children over 13 years old and adults: 1 tablet or 1 teaspoon 5 ml of suspension every 6 hours (4 times a day).
Usual pediatric dose for children 2 to 12 years old: 1 teaspoon 5 ml every 8 hours (3 times a day).
What Are The Side Effects Of Diaren?
The following side effects may occur during the use of diaren, but these side effects do not appear in everyone:
Skin rashes
Urticaria
Edema
Imbalance in plasma electrolytes
Constipation
indigestion
gas
nausea and vomiting
Dizziness (rare)
Headache (rare)
The above side effects are not a complete list and this medicine may cause other side effects.
Inform your doctor if any side effects occur.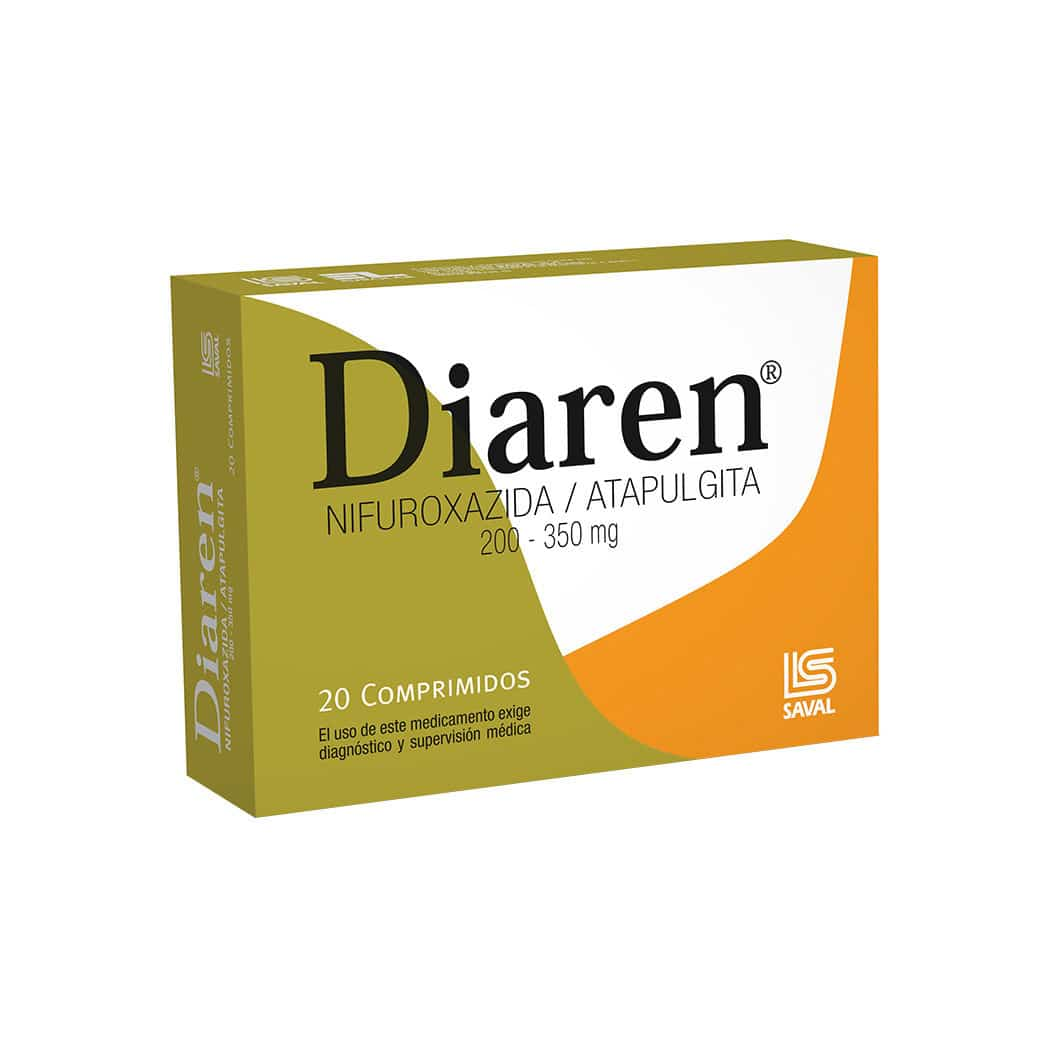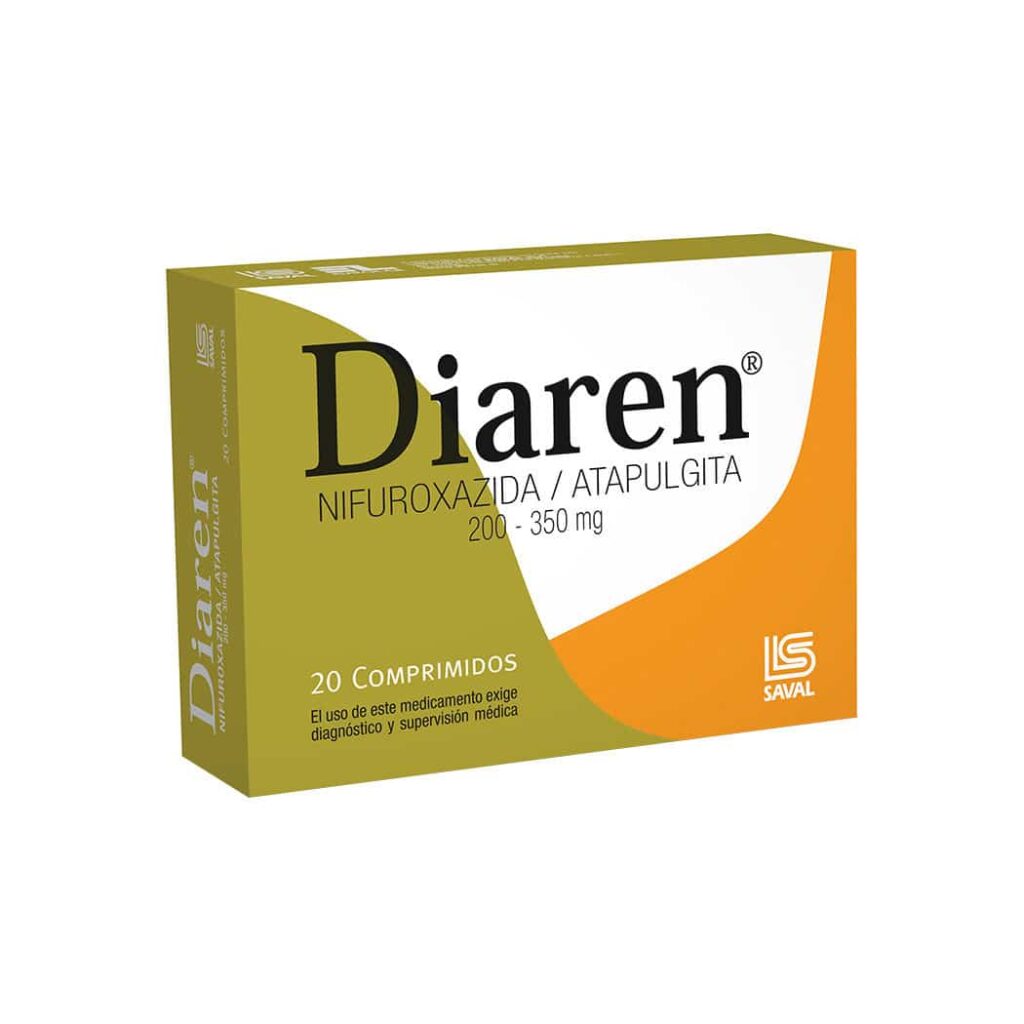 Precautions
Diaren should not be used in children under 2 years of age.
Do not use diaren in case of hypersensitivity to any component of the drug or nitrofuran derivatives.
Do not use this medicine if you have a problem such as intestinal obstruction.
If your diarrhea still persists or worsens after using this medicine, treatment should be reconsidered.
After the use of this drug, measures should be taken to compensate for the loss of fluid in the body.
Your doctor may recommend a diet that excludes raw vegetables, fruits, irritating foods, frozen foods, or carbonated drinks.
It is recommended to be used with caution in elderly patients, as intestinal transit is usually slow and may show constipation after treatment.
The use of Diaren can reduce the absorption of other drugs.
Do not use this medicine to treat diarrhea that occurs after overuse of antibiotics.
In some cases, some people experience diarrhea after too much antibiotics and unknowingly use such drugs.
This can cause diarrhea to worsen.
If you have diarrhea after a lot of antibiotics, discuss this with your doctor.
Your doctor will prescribe different non-antibiotic medications to improve the flora of your gut.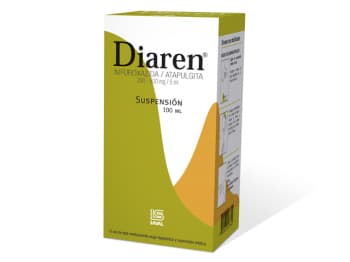 Pregnancy And Breastfeeding
No scientific study has been conducted to determine the effect of the combination of two active ingredients, nifuroxazide and atapulgit, on pregnant or lactating women.
For this reason, the use of this drug is not recommended for pregnant and breastfeeding women.
If you are pregnant, considering becoming pregnant, or breastfeeding, different drug treatments may be safe for both you and your baby.
Talk to your doctor about this for more information.
There are no scientific studies to determine whether this drug passes into breast milk.
If you are breastfeeding and have acute diarrhea caused by bacteria, tell your doctor before using this medicine.
Your doctor can prescribe you safer medicines with different brands and different ingredients.
Other Drugs And Diaren
Diaren may interact with some medications.
The best advice is to wait 2 or 3 hours before using this medicine if you have used any other medicine.
This drug may interact with alcohol, lincomycin, and digoxin.
Overdose
There is no information about overdose of this drug.
If you think you have taken too much of the medicine, go to a hospital without waiting.
Presentations:
Tablets: Container containing 20 tablets.
Suspension: Container with 100 ml bottle.
You can also take a look at this article to learn about sildaflow tablets used to treat blood pressure.
Did You Like This Article?
Please let us know if our articles are readable and informative. Your feedback is very important to us.