Drugs
Espaven Drug: Usage, Side Effects, Precautions And More
Espaven's active ingredient is ranitidine hydrochloride.
It belongs to the group of drugs called H2-receptor antagonists.
These drugs reduce the amount of acid in your stomach.
Thus, rapid healing is achieved in ulcers (wounds) in the stomach and duodenum and their inflammation is reduced.
Your doctor has chosen this medicine because it is suitable for you and your health condition.
Espaven is used in the following situations:
In some cases, your doctor may prescribe an antibiotic along with espaven to treat stomach or duodenal ulcers.
Some drugs and painkillers used for arthritis (joint inflammation) can cause ulcers as a side effect. If you are undergoing such treatment, your doctor may prescribe espaven to protect you from ulcers.
Ulcers may bleed. Your doctor may prescribe you espaven to protect you from this.
It is used to treat acid-related problems in the esophagus (esophagitis: inflammation of the esophagus) and other problems. These problems are indigestion, dyspepsia (difficulty indigestion) or heartburn/burning which can cause pain or discomfort.
It is used in the treatment of problems caused by excess acid secretion in the stomach.
Espaven may also be given prior to anesthesia to avoid specific problems.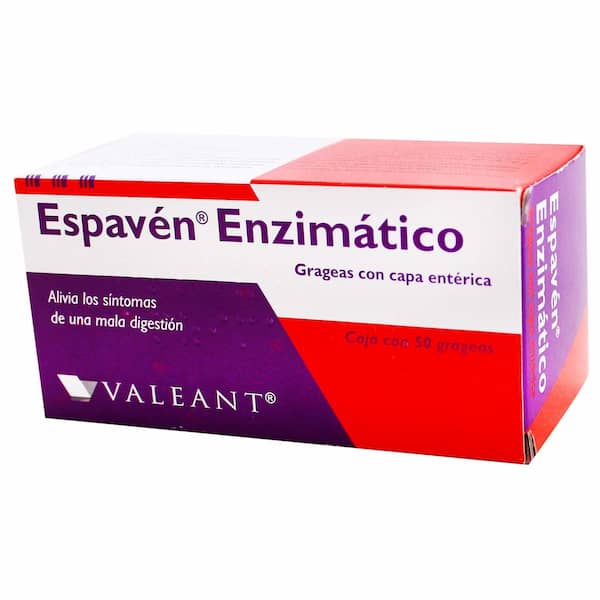 What You Need To Know Before You Use Espaven
Do not use Espaven if:
If you are hypersensitive (allergic) to any ingredient in Espaven.
Use Espaven with caution in the following situations:
Especially if you are middle-aged or older, the use of espaven can mask the symptoms of stomach cancer. Therefore, the possibility of cancer should be tested before starting treatment.
If you have kidney disease or if your kidneys are not working properly
If you have a rare condition called porphyria (a type of inherited disease that causes abdominal pain and muscle cramps)
Regular control of patients using Espaven together with non-steroidal anti-inflammatory drugs (effective against pain, fever and inflammation) is recommended, especially for the elderly and those with a history of peptic ulcer.
If you are pregnant or thinking of becoming pregnant
if you are breastfeeding
Elderly (65 years and older), chronic lung disease, diabetes or immunocompromised patients using Espaven may be at increased risk of developing community-acquired pneumonia.
Please consult your doctor if these warnings apply to you, even at any time in the past.
Pregnancy And Breastfeeding
Consult your doctor or pharmacist before using this medication.
Espaven crosses the placenta.
As with other drugs, it should not be used in pregnant women unless it is necessary.
If you realize that you are pregnant during your treatment, consult your doctor or pharmacist immediately.
Ranitidine in Espaven passes into breast milk.
If you are breastfeeding you should not use Espaven unless your doctor considers it essential.
Concomitant Use With Other Drugs
When used with drugs that prevent blood clotting (eg, warfarin), it can affect blood clotting time.
Ranitidine may increase the absorption of certain drugs (eg triazolam, midazolam used for insomnia and glipizide used to lower blood sugar).
It may decrease the absorption of some of them (eg ketoconazole used to treat fungal infections, atazanavir, delaviridine used to treat AIDS, and gefitnib used to treat lung cancer).
The absorption of ranitidine may be reduced when high doses of sucraifat (2 g – an ulcer medicine) are given with ranitidine.
This effect is not seen if sukraifat is taken 2 hours after ingestion of ranitidine.
If you are currently using or have recently used any prescription or non-prescription drugs, please inform your doctor or pharmacist about them.
HowTo Use Espaven Tablets?
This medicine is for oral use only.
If the dose prescribed by your doctor does not match the dose in this article, please take the dose prescribed by the doctor.
The usual dose for children over 16 years old and adults is 1 to 2 tablets per day.
You can take Espaven with a glass of water as soon as your symptoms start.
If your symptoms persist for more than an hour and do not go away, you can take another tablet.
If you still have symptoms, contact your doctor.
Do not take this medicine for more than 6 days without the advice of a pharmacist or doctor.
Espaven should not be used in children under the age of 16 unless recommended by the doctor.
Side Effects Of Espaven Tablets
Like all medicines, there may be side effects in people who are sensitive to the ingredients of Espaven.
Many people do not experience any side effects after taking this drug.
If any of the following occur, stop using Espaven and tell your doctor immediately or go to the nearest hospital emergency department:
Sudden wheezing and chest pain or chest tightness
Swelling of the eyelids, face, lips, mouth or tongue,
Rash or hives, which are lumps anywhere on the body
Unexplained fever
Feeling weak, especially when standing
Kidney problems, lower back pain, fever, pain when urinating, blood in the urine and changes in blood tests
Severe stomach pain. May be a sign of inflammation of the pancreatic gland
Slow and irregular heartbeat
These are all very serious side effects.
Common side effects are listed below:
Stomache ache
Constipation
Nausea
The side effects listed above are not a complete list.
If you feel any side effects from the use of this medicine, contact your doctor immediately.
Our article on Phentermine may also attract your attention.
Did You Like This Article?
Please let us know if our articles are readable and informative. Your feedback is very important to us.