Drugs
Facicam Tablets: Uses, Side Effects And Precautions
The active ingredient of Facicam tablets is piroxicam.
It can be found in pharmacies in 10 mg, 20 mg, 40 mg and gel forms.
It is used to relieve pain, tenderness, swelling and stiffness caused by rheumatoid arthritis (arthritis caused by swelling of the joint lining) and osteoarthritis (arthritis caused by deterioration of the joint lining).
Facicam belongs to a class of drugs called NSAIDs.
It works by stopping the body's production of a substance that causes fever, pain, and inflammation.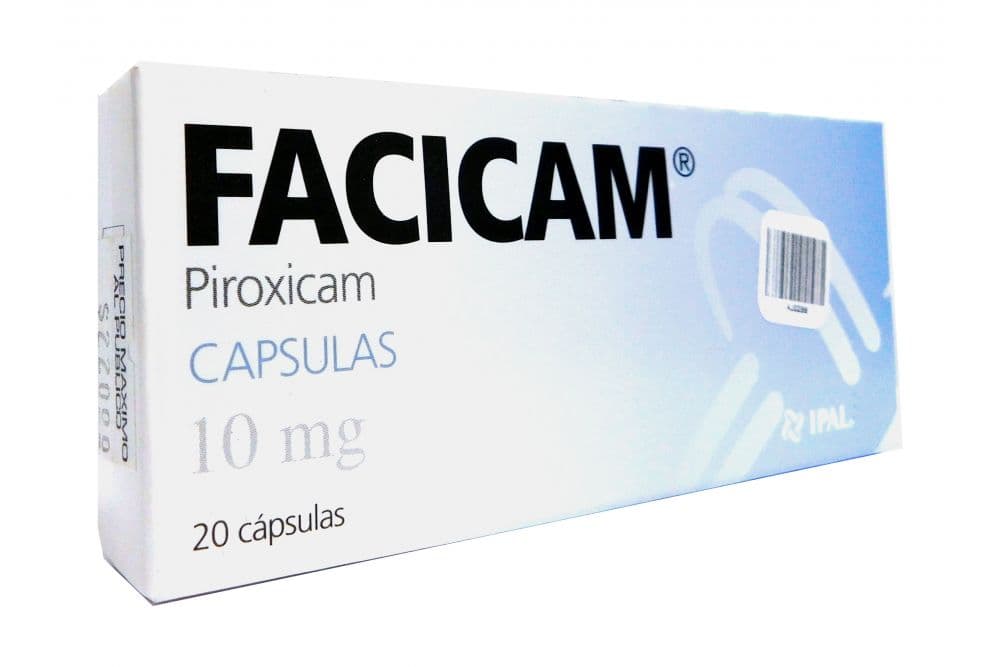 How To Use Facicam?
Facicam comes as a capsule to take by mouth.
It is usually taken once or twice a day with the advice of a doctor.
It is a good idea to be careful to take this medicine at the same time each day.
Make sure you follow your doctor's instructions exactly and ask your doctor or pharmacist to explain any part you don't understand.
Take Facicam exactly as directed.
Do not take less or more or take more often than your doctor recommends.
Facicam will help you control your symptoms but will not cure your condition.
It may take 8 to 12 weeks or longer before you feel the full benefit of Facicam.
This medicine may sometimes be used to treat ankylosing spondylitis (arthritis that mainly affects the spine) and gouty arthritis (severe attacks of joint pain and swelling caused by a buildup of certain substances in the joints).
Sometimes it can also be used to relieve muscle pain and swelling, menstrual pain, pain after surgery or childbirth, menstrual pain.
Please talk to your doctor about the risks before using the drug.
Precautions
It is a good idea to consult a doctor before using this medicine in the following conditions:
Tell your doctor and pharmacist if you are allergic to the active ingredient piroxicam, aspirin or other NSAIDs such as ibuprofen (Advil, Motrin) and naproxen (Naprosyn), other drugs, or any of the inactive ingredients in piroxicam capsules.
Ask your doctor or pharmacist for a list of inactive ingredients.
Provide your doctor with a list of all medications (prescription or non-prescription), vitamins, nutritional supplements, and herbal products you use.
If you have or have had asthma
If you have frequent nasal congestion or runny nose or nasal polyps (swelling of the lining of the nose)
If you have heart failure
if you have a disease such as swelling of the hands, feet, ankles or lower legs
If you have liver or kidney disease
If you are planning to become pregnant, are pregnant or breastfeeding
If you are older than 75, talk to your doctor about the risks and benefits of taking Facicam.
If you are having surgery, including dental surgery, tell your doctor or dentist that you are using Facicam.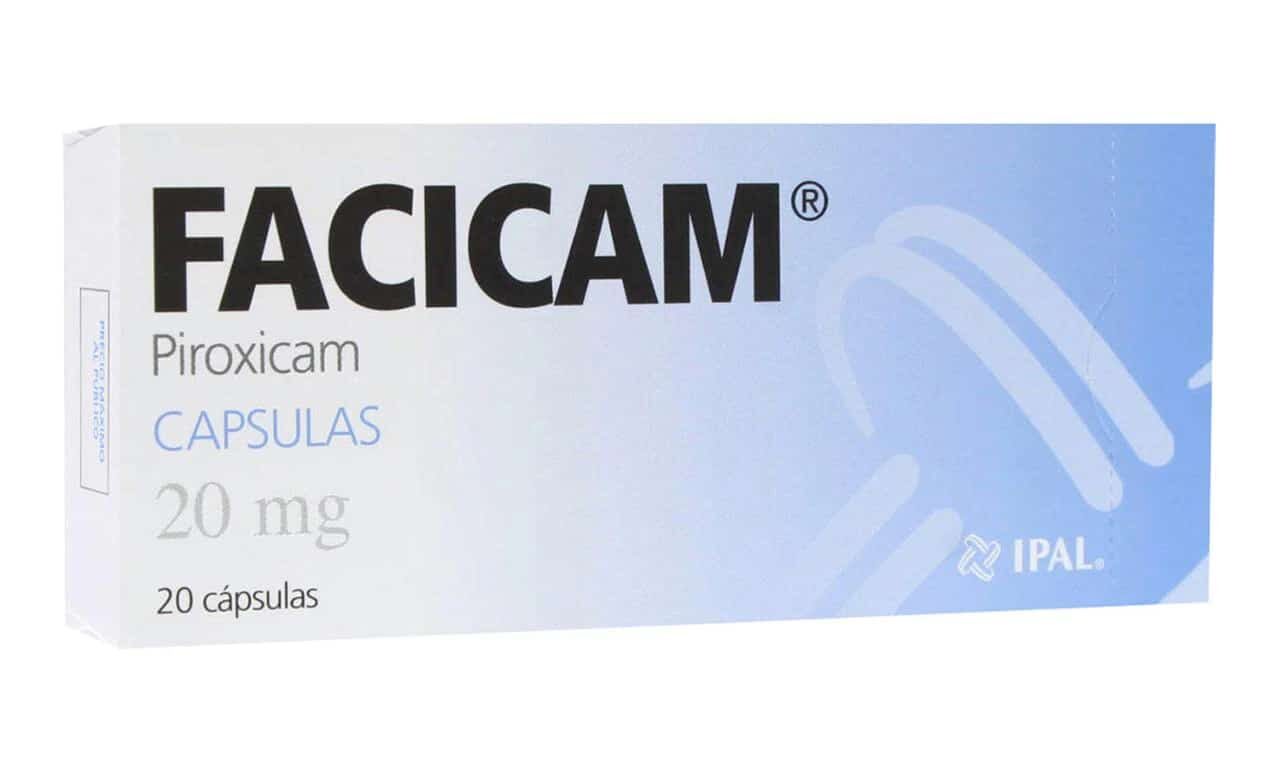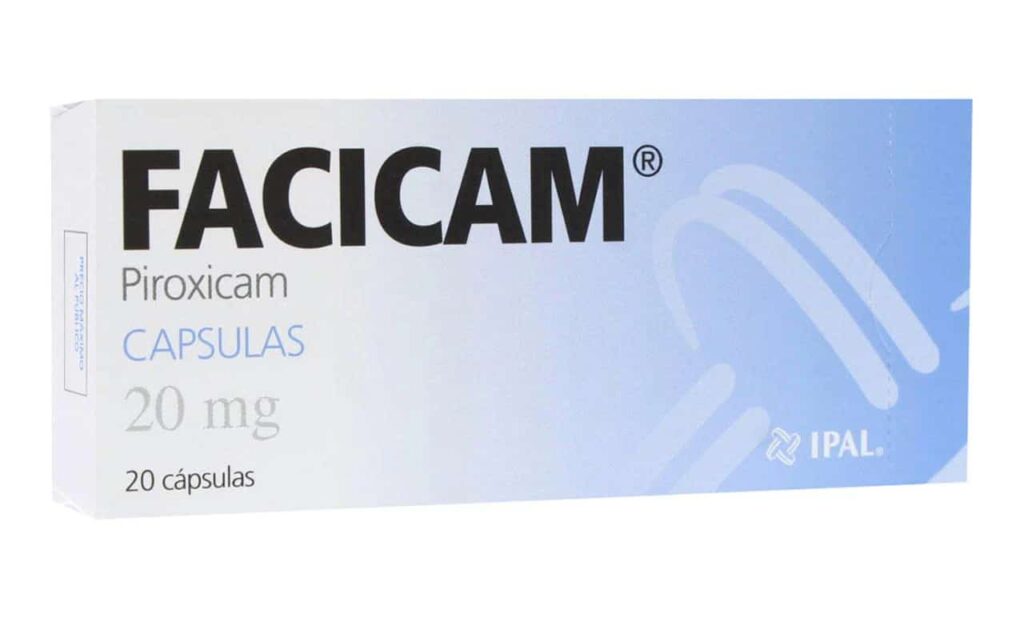 Pregnancy And Breastfeeding
If Facicam is taken around 20 weeks or later during pregnancy, it can harm the fetus and cause problems at birth.
Therefore, do not take Facicam at or after the 20th week of your pregnancy unless recommended by your doctor.
If you become pregnant while using this medicine, tell your doctor about this.
Piroxicam, the active ingredient in the drug, is a drug with a long half-life, so it is not recommended during breastfeeding.
If you are pregnant or breastfeeding, your doctor may prescribe safer medications.
What Should I Do If I Forget To Take A Dose?
If you forget to take Facicam, take it as soon as you remember.
If it's almost time for the next dose, it's best to skip the missed dose.
Never take a double dose to make up for the missed dose as this can cause serious health problems.
What Are The Side Effects Of Facicam Tablets?
This drug can cause side effects like other drugs, but these side effects do not appear in everyone.
Contact your doctor if the side effects listed below are severe or do not go away:
Constipation
Gas
Headache
Dizziness
Tinnitus
Serious side effects are listed below and if these side effects occur, the use of the drug should be stopped and the doctor should be contacted immediately.
Vision problems
Unexplained weight gain
Shortness of breath
Swelling of ankles, abdomen, feet or legs
Fire
Blisters on the skin
Joint pain
Rash
Itching
Hives
Swelling of the face, eyes, lips, tongue, throat, arms or hands
Difficulty swallowing
Sound restriction
Pale skin
Palpitations
Extreme fatigue
Unusual bruising or bleeding
Nausea
Loss of appetite
Pain in the upper right part of the stomach
Flu-like symptoms
Yellowing of the eyes
Yellowing of the skin
Colorless, cloudy or bloody urine
Back pain
Painful and difficult urination
The side effects listed above are not a complete list and it should be noted that these side effects do not appear in everyone.
Contact your doctor if you have any problems.
If you experience any of the above side effects, discontinue the use of the drug and contact your doctor immediately.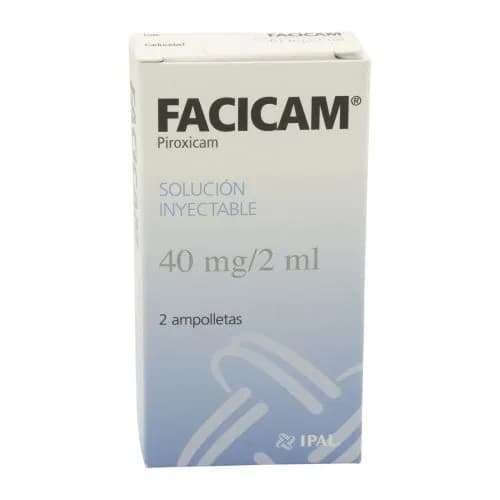 Other Drugs And Facicam
Tell your doctor if you are taking any of the medicines listed below:
Captopril
Enalapril fosinopril
Angiotensin-converting enzyme (ACE) inhibitors
Moexipril
Perindopril
Quinapril
Ramipril
Trandolapril
Azilsartan
Candesartan eprosartan
Irbesartan
Losartan (in Cozaar, Hyzaar),
Angiotensin receptor blockers
Telmisartan
Valsartan
Atenolol
Labetalol
Metoprolol
Nadolol
Propranolol
Beta-blockers
Diuretics (water pills)
Lithium
Diabetes medications
Methotrexate phenytoin
Benazepril
It should be noted that the drugs listed above are not a complete list, and you should speak to your doctor for a complete list.
How Should This Medicine Be Stored?
Keep this medicine in the container it came in, out of the reach of children and tightly closed.
Take care to keep this medicine away from direct sunlight and moisture.
What Should You Do In Case Of Overdose?
If you accidentally take too much of this medicine, call the poison control hotline at 1-800-222-1222.
Overdose symptoms are listed below:
Lack of energy
Drowsiness
Nausea
Vomiting
Abdominal Pain
Black, bloody or tarry stools
Vomit that looks like coffee grounds or is bloody
Difficulty breathing
Coma
Important Warning
People who take nonsteroidal anti-inflammatory drugs (NSAIDs) (other than aspirin) such as piroxicam, the active ingredient in the drug, may be at increased risk of having a heart attack or stroke.
Do not use Facicam unless your doctor recommends it, especially if you have recently had a heart attack.
Tell your doctor if you have or have ever had high cholesterol, a bad habit such as smoking, high blood pressure, stroke or diabetes.
If you are going to have a coronary artery bypass graft (a heart surgery), you should not get Facicam right before or just after surgery.
NSAIDs such as Facicam can cause ulcers, bleeding, or holes in the stomach or intestines.
Such conditions do not appear in everyone and may occur during treatment.
Long-term use of this drug is even riskier, especially for the elderly.
Tell your doctor if you have or have had bleeding disorders in your intestines, stomach or any other part of your body.
Your doctor will likely order some tests on how your body reacts to Facicam tablets.
Be sure to talk to your doctor about all the questions that come to your mind during your treatment process and all the good and bad situations you have experienced.
Also, carefully follow the instructions for use in the package.
You may also notice our article about the drug Lisipril used in the treatment of high blood pressure.