Drugs
Funzela: Uses, Side Effects, Precautions And More
Funzela is a drug whose active ingredient is fluconazole, which is used to prevent and treat the formation of fungi.
It is used to treat infections caused by fungal species.
Funzela can be taken with a doctor's order and with a prescription.
The most common cause of fungal infections is a yeast called candida.
Funzela is used to treat many infections caused by candida, including those listed below:
Vaginal thrush
Skin irritation on the glans (balanitis)
Thrush in the mouth (oral thrush)
Infections in the blood or elsewhere in the body
Funzela is used in some cases to treat a brain infection called cryptococcal meningitis.
The cause of this disease is a type of fungus called cryptococcus.
This drug can also be used to prevent the development of fungal infections.
People with the conditions listed below are at risk of getting a yeast infection, and a doctor may prescribe this medicine in such cases:
If you get vaginal thrush frequently
If you have a weakened immune system
if you have had a bone marrow transplant
If you have a blood disease problem such as HIV
if you are at risk of getting cryptococcal meningitis
Fluconazole, the active ingredient in the drug, is available not only as a tablet, but also as a liquid that you swallow and as an injection.
Injections are generally used in hospitals.
Funzela is usually prescribed for you by a doctor.
You usually take funzela once a day.
The dose of the drug depends on your disease and the type of infection you have.
You can take Funzela with or after a meal.
The most common side effects of the drug are nausea and diarrhea.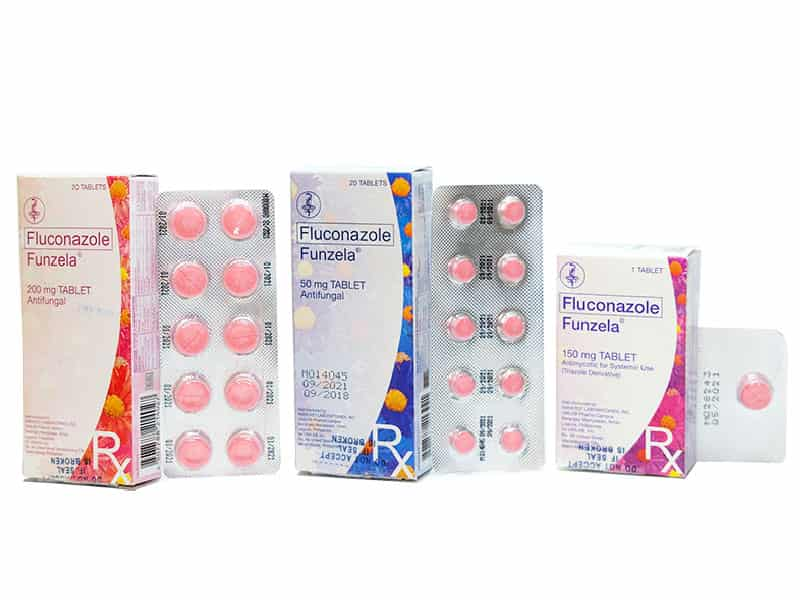 Who Can Use Funzela?
Most adults and children can use funzela tablets.
Sometimes your doctor may also prescribe this medicine for your baby.
However, it should be noted that this drug may not be suitable for everyone.
Talk to your doctor before taking this medicine if you have any of the conditions listed below:
If you have had an allergic reaction to fluconazole, the active ingredient of the drug, or to other drugs in the past
If you have any heart problems (including arrhythmia)
Kidney or liver disease
A very rare muscle disease called acute porphyria
If you have abnormal potassium, calcium or magnesium levels
How To Use Funzela?
If your doctor has prescribed this medicine, follow your doctor's instructions exactly because the dose of the medicine will depend on the severity of your illness.
The usual dose for oral thrush: 50 mg per day, taken for 7 to 14 days
The usual dose for vaginal thrush or balanitis: 150 mg taken as a single dose.
The usual dose for recurring vaginal thrush even if treated: 150 mg taken every 72 hours for the first 3 doses, followed by 150 mg once a week for 6 months.
The usual dose for Candida infections (in your blood or elsewhere in your body): 200 mg to 800 mg per day for several weeks
The usual dose for cryptococcal meningitis: 200 mg to 800 mg daily for several weeks.
To prevent recurrence of cryptococcal meningitis, the usual dose: 200 mg per day, to be taken for a long time.
If you have a weakened immune system, the usual dose to prevent fungal infections is: 50 mg to 400 mg daily until the white blood cell count improves.
Your child's doctor will determine the dose and duration of use of the drug for children.
Even if you feel well, do not stop taking the medicine unless your doctor tells you otherwise.
Each capsule of this medicine contains 50 mg of Fluconazole.
In addition, each scored tablet contains 150 mg or 200 mg of Fluconazole.
Swallow the capsules with a full glass of water.
It may be a good idea to take the capsules at the same time each day.
If you take Funzela every 72 hours or once a week, it may help to use a calendar and mark the days you should take it.
If you forget the dose you need to take and it is not time for your next dose, take it as soon as you remember.
If it's time for another dose, skip the missed dose and take the next one as normal.
Do not take a double dose to make up for the missed dose as this could result in an overdose.
If you often forget to take Funzela, it may help to set an alarm to remind you.
You can also ask your pharmacist or doctor for advice on other ways to remember your medications.
There is very little chance of harming you from accidentally taking 1 or 2 doses of funzela.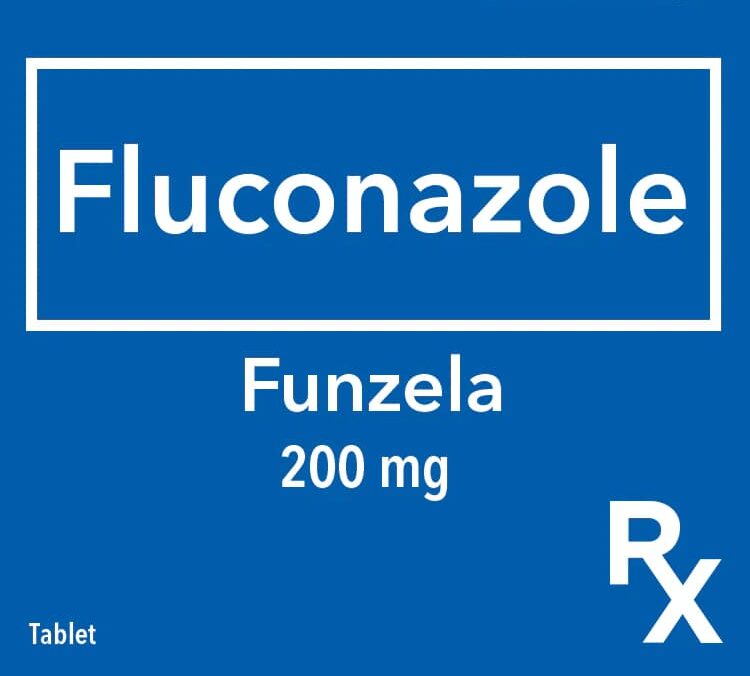 What Are The Side Effects of Funzela?
Like all medicines, funzela can cause side effects, but these side effects do not occur in everyone.
The side effects listed below are common and usually do not cause serious problems, but if these side effects bother you or do not go away, talk to your doctor or pharmacist:
Headache
Abdominal pain
Diarrhea
Feeling sick (nausea or vomiting)
Skin rash
The side effects listed below are serious side effects, and if these side effects occur, the use of the drug should be stopped and a doctor should be called:
Yellowing of the skin and whites of the eyes
Pale stool
Dark urine
Easier to get infected or bruise more easily
Irregular heartbeat
Serious allergic reactions
The side effects listed above may be signs of liver problems or a blood disorder.
The side effects listed above are not a list of all side effects.
Check the user guide inside the medicine for the complete list.
Pregnancy And Breastfeeding
Funzela is generally not recommended during pregnancy.
Some studies have shown that the active ingredient in the drug, fluconazole, may harm the baby during pregnancy.
If you are pregnant and have a condition such as thrush, ask your doctor or midwife for advice on treatments.
Instead of using funzela, your doctor will prescribe clotrimazole or a similar antifungal medication.
This type of medicine can be in the form of a cream or a soft tablet (pessary) that you put in your vagina.
In some cases, if the thrush does not go away, your doctor may prescribe a last resort (150 mg).
If the fungal infection is more serious, your doctor may increase this dose.
Talk to your doctor about this for more information.
If your doctor or health visitor says your baby is healthy, you can use funzela while breastfeeding.
Talk to your health visitor or doctor if you think your baby is behaving abnormally, if you notice that he is not feeding as usual or is unusually sleepy, or if you have other concerns about your baby.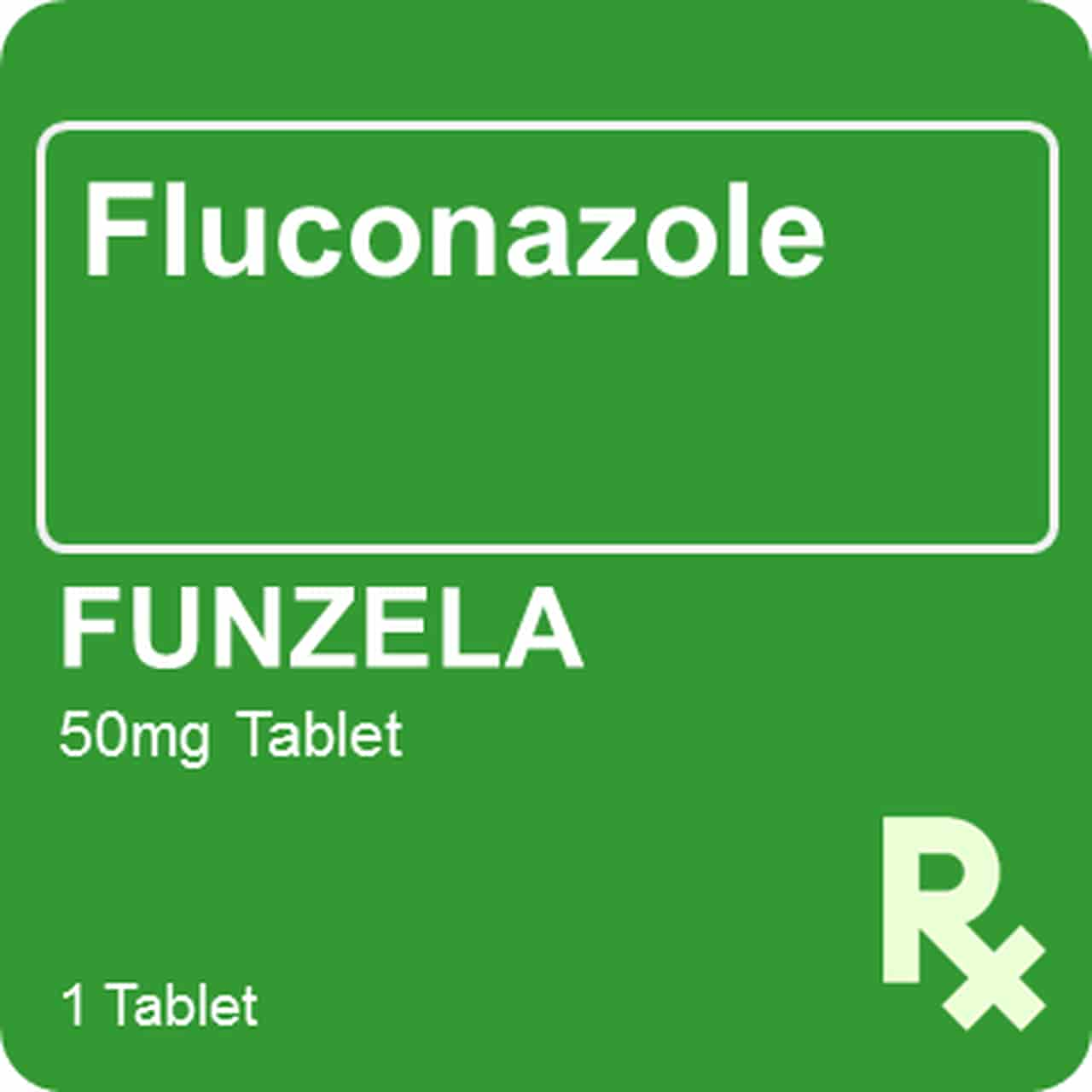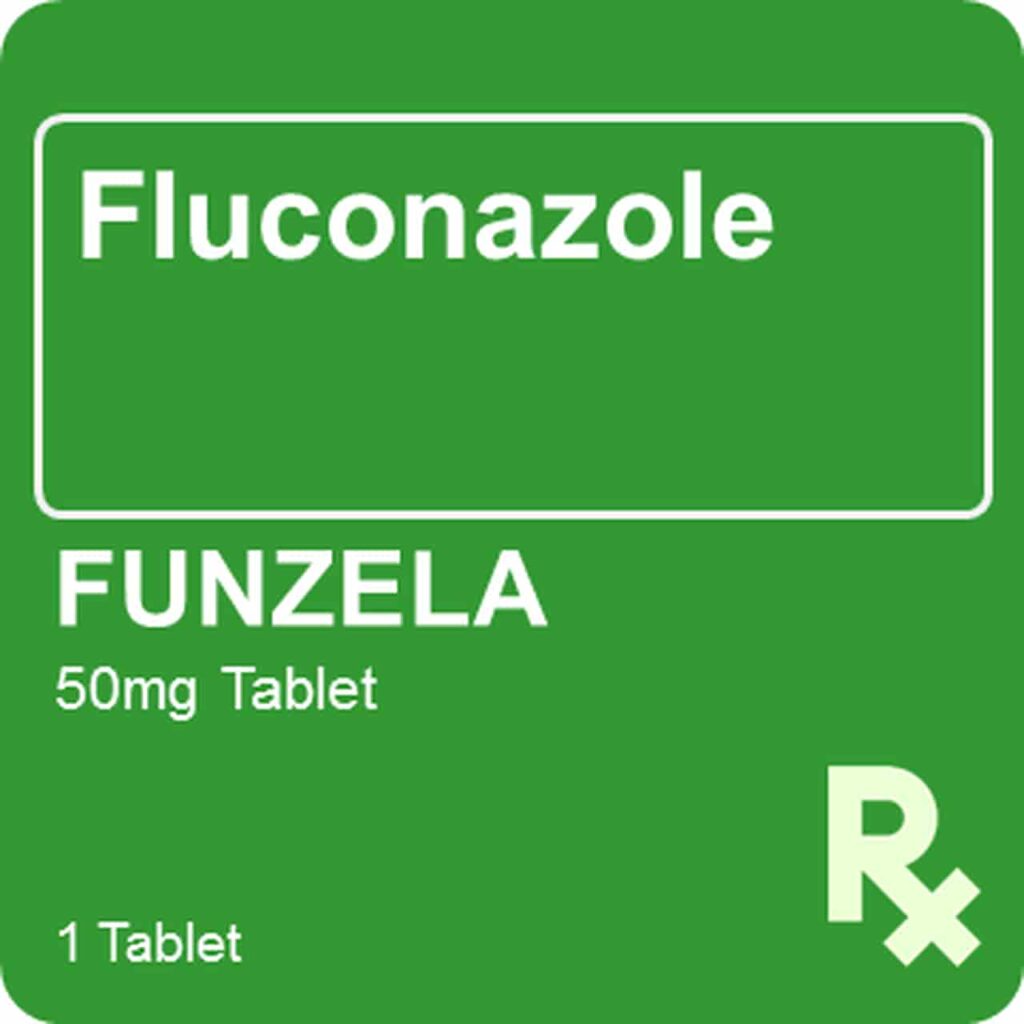 Other Drugs And Funzela
Some drugs can interact with funzela and cause side effects.
If you are taking any of the medicines listed below, tell your doctor before you start using funzela:
Quetiapine or pimozide (used to treat certain mental illnesses)
Reboxetine (a medicine used to treat depression).
Erythromycin (antibiotic)
Ergotamine (medicine used for headache and migraine)
Amiodarone (a medicine used to treat heart problems)
Warfarin (anticoagulant)
Carbamazepine (medicine used for nerve pain, epilepsy, high blood pressure and heart failure)
Statins (high cholesterol medicine)
The drugs listed above are not a complete list of drugs that interact with funzela.
For a complete list, see the leaflet inside the medicine or contact your doctor.
There is very little information about taking herbal remedies and supplements with funzela.
Before using funzela, tell the pharmacist or doctor if you're taking any other medicines, including herbal remedies, vitamins, or supplements.
You can take a look at this article to learn about barmicil, an anti-itch cream.