Public health plays an important role in determining overall well-being.
It aims to protect and improve a community's health through various means.
This includes research, spreading awareness, developing policies, and so on.
As long as there are humans, there will be health problems.
So, due to the nature of the work, public health will always play a crucial role in keeping communities healthy and safe.
Without the right research, policies, and prevention, communities as a whole will be exposed to dangerous, even life-threatening illnesses.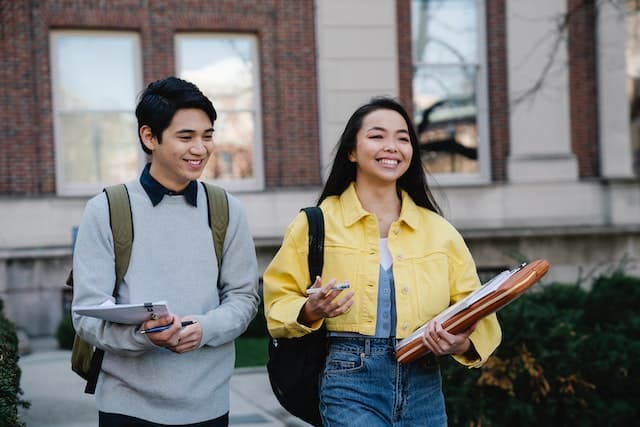 Reasons to Pursue A Master's in Public Health
Overall, a career in public health comes with a lot of responsibility.
However, it is also a lucrative and rewarding career path where you can get to make a big impact on people's lives.
So, if you have a passion for helping people and want to work for your community, a public health career might be just what you need.
Getting a master's degree in public health is the first step toward building a successful career in this field.
Here are some reasons why you should pursue a graduate degree in public health.
1. Suitable Online Options
One of the biggest problems about pursuing a master's degree is managing everything successfully.
You might be worried about whether you can juggle work, family, and other obligations while pursuing an advanced degree.
Luckily, many reputed institutions offer online public health degree programs.
An online MPH degree program allows you to study at your own pace and eliminates the hassle of attending classes in person.
This way, you can create a schedule that fits your routine without getting overwhelmed.
Most importantly, an online degree program also allows you to study without compromising on work or leaving your job.
So, by the end of your degree, you will not only have an advanced degree but enough work experience as well to help you land a good and high-paying job.
2. Develop a global perspective
An MPH can help you gain a global perspective of health issues and how they are dealt with around the world.
Many MPH programs have a focus on global health which can help you learn about different communities' health issues around the world.
You will also study various subjects like environmental health, health policy, and biostatistics, which are based on both local and global contexts.
In addition, you will meet, study and work with many people from different parts of the world during this program.
So, you will get to learn many valuable things regarding public health in other countries through your classmates' unique experiences.
3. Multidisciplinary approach
The public health sector draws on the teachings of many disciplines to work efficiently.
And you will learn all these subjects while studying for your Master in Public Health.
Some subjects you will study during your degree include:
Epidemiology.
Biostatistics.
Environmental health.
Behavioral sciences, etc.
All these subjects will enable you to view public health challenges from different perspectives and deal with them accordingly.
4. Numerous career opportunities
Health problems are going to be a constant.
For instance, the recent pandemic showed us the importance of the public health sector through the various effective strategies, policies, and the quick development of the vaccine.
So, it is safe to say that public health's importance will never diminish.
Consequently, there is always a high demand for competent public health workers in different fields and organizations.
After completing your master's degree, you can get a government job or work in biostatistics, health policy, and so on.
You can also work as a Public Health Administrator, clinical research coordinator, or work for a non-profit organization.
The non-profit sector mostly targets specific communities or health issues like diabetes.
Last but not least, a Master of Public Health degree allows you to work almost anywhere in the world according to your experience and education.
Public health is a global issue; every nation and community has specific health issues and challenges.
And a degree in public health arms you with the knowledge and skills to deal with such issues.
So, no matter where you go, you can always find a suitable and high-paying job.
5. Job stability
The healthcare sector has seen a huge increase in demand for experienced workers due to the increase in the healthcare needs of the population.
According to the Bureau of Labor Statistics, employment in the healthcare industry is projected to grow by 13% by the year 2031.
This includes the public health sector as well.
So, if you want to pursue a career in a field that offers great job stability ad opportunities for career growth, a career in public health might be perfect for you.
As mentioned before, you can explore various fields and choose the one that suits you best after completing your master's degree in public health.
6. Higher-paying jobs
Healthcare workers usually earn a higher-than-average salary due to the high demand for skilled workers and the challenging nature of the job.
And the same goes for the public health sector as well.
After completing your MPH, you can expect to earn a starting salary of around $71,000.
However, the salary for a public health worker can range from $69,000 to a whopping $400,000. It all depends on your experience, specialization, your position, and the organization you work in.
Overall, a career in public health can be extremely lucrative and definitely worth all the hard work you will put in. 
Conclusion
Public health plays a vital role in a nation's overall well-being.
This sector is responsible for preventing the spread of diseases, tackling health issues, and maintaining the safety and health of an entire community.
So, it is safe to say that a career in public health can be demanding.
However, it has many benefits as well.
For instance, a career in public health offers great job stability, opportunities for growth, the chance to do good, and an attractive salary too.
If these qualities check off all the boxes on your list, a Master of Public Health is just what you need to start a successful career in public health.