Drugs
What Is Medazine? Uses And Side Effects
Medazine is an anti-disease medicine whose active ingredient is Cyclizine Hydrochloride.
It is used to prevent nausea and vomiting caused by illness or another reason.
Medicine can be used to treat dizziness, morning sickness, travel sickness.
This medicine can also be used to treat diseases caused by general anesthetics after cancer treatment, surgery or other medicines.
It can also be used to treat Ménière (inner ear problems).
Alcohol consumption should be avoided while taking medazine. Concomitant use with alcohol increases the risk of side effects.
It can be used by most adults and children over 6 years old.
The most common side effects are blurred vision and feeling sleepy.
Depending on your needs, you can take up to 3 doses of medazine per day.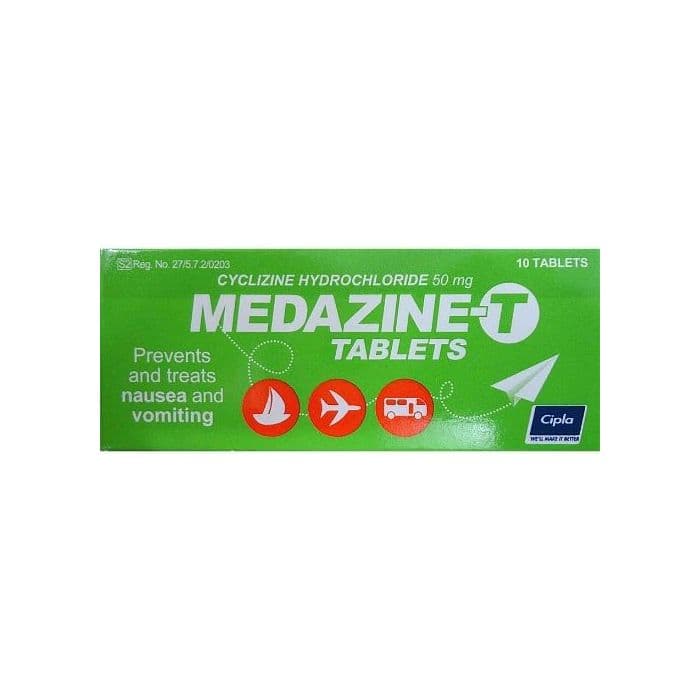 Who Can Use Medazine?
Medazine is a drug that can be used by people over 6 years old.
However, this drug may not be suitable for some people.
Contact your pharmacist or doctor in the cases listed below:
If you have had an allergic reaction to this or any other similar medicine in the past
If you have glaucoma (eye disease)
If you have urinary problems
If you have a condition that can cause bowel obstruction such as diverticulitis, crohn's disease, hernia or colon cancer
If you have liver problems
Epilepsy or any seizure disorder
Heart failure or high blood pressure
Pheochromocytoma (a type of tumor)
If you have digestive problems to certain sugars such as lactose or sorbitol
If you have a blood disease
If you are going to have an allergy test, do not use medazine because it may affect the results.
The use of this drug should be stopped a few days before having an allergy test.
How Is Medazine Used?
If you or your child has been prescribed medazine, follow your doctor's instructions about how and when to take it.
Always the most up-to-date doses are written in the instructions for use inside the package.
The use of mediazine is listed below:
Adults and Children Over 12 Years: The standard dose is 50 mg 3 times a day.
Children 6 – 12 Years: The standard dose is 25 mg orally up to three times a day.
Children under 6 years of age: This drug is not recommended for use in children younger than 6 years of age. If it has been prescribed by a doctor, it would be best to discuss the dose with your doctor.
Use in the Elderly: The effect of Medazine on the elderly is not yet known. Doctors often tell the elderly that the adult dose is appropriate.
If you are going to treat a condition such as motion sickness, take this medicine approximately one to two hours before departure.
You can take this medicine with or after a meal.
If needed, it can be taken up to 3 times a day with 8 hour intervals.
If you have travel sickness, take this medicine 1 to 2 hours before travelling.
If you are going on a long journey, you can take the second dose every 8 hours.
The tablet has a score line if you are going to use a 25mg dose.
You can easily use this line by dividing it into two.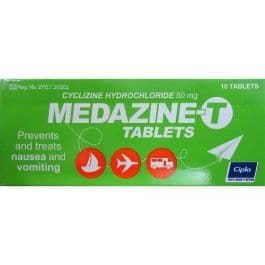 What Should I Do If I Forget The Dose?
If you are using this medicine for travel sickness, you can take it as soon as you remember.
If you are using this medicine for anything else, skip the missed dose.
Wait for the next dose and take it at that time.
Never take two doses at the same time and do not take extra doses to make up for the missed dose.
Too much medazine can be dangerous.
If you accidentally take too much of this medicine, you may experience the following effects:
Feeling very sleepy
Irregular, very fast or pounding heart (palpitations)
Respiratory problem
Vigil
Loss of consciousness
Symptoms of children's overdose are listed below:
Unbalance and stumbling
Uncontrolled movements, especially in the hands and feet
Hallucination
Irregular heartbeat
In such cases, call 999 or go to the emergency room immediately.
What Are The Side Effects Of Medazine?
Like all medicines, medazine can cause side effects, although not everyone gets it.
These side effects are common and occur in more than 1 in 100 people:
Blurred vision
To feel sleepy
dry mouth
Headache
Constipation
Usually the side effects listed above are mild and go away on their own.
Serious side effects are rare and occur in less than 1 in 10,000 people:
Muscle stiffness
Tremor
Unusual facial or tongue movements
Nose (or skin sores) bleeding for more than 10 minutes
Yellowing of the whites of the eyes (Symptoms of liver problem)
If the side effects listed above occur, tell your doctor immediately.
In rare cases, it is possible to have a severe allergic reaction (anaphylaxis) to medazine.
Call 999 or go to the nearest hospital if:
If you experience a skin rash that may include red, itchy, blistered or peeling skin
Wheezing
Tightness in the chest and throat
Difficulty breathing or speaking
Swelling of the mouth, face, lips, tongue or throat
In the situations listed above, you may be experiencing serious allergic reactions.
In these cases, you may need hospital treatment.
The side effects listed above are not all of the side effects of medazine.
For a complete list, you can refer to the user's guide inside the medicine.
Pregnancy And Breastfeeding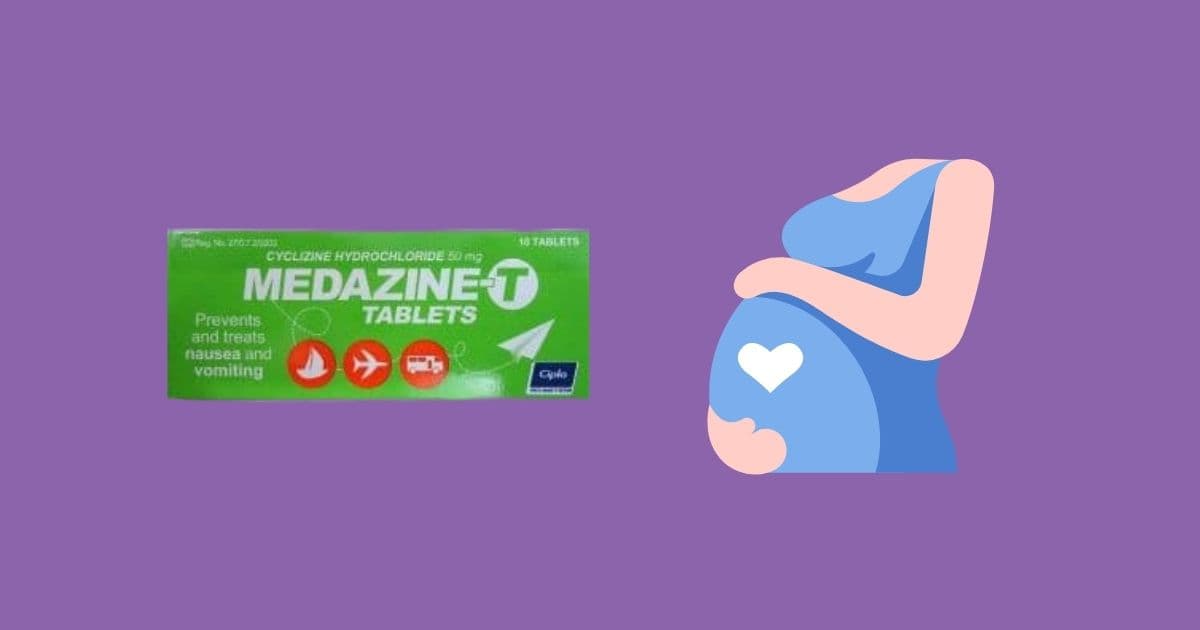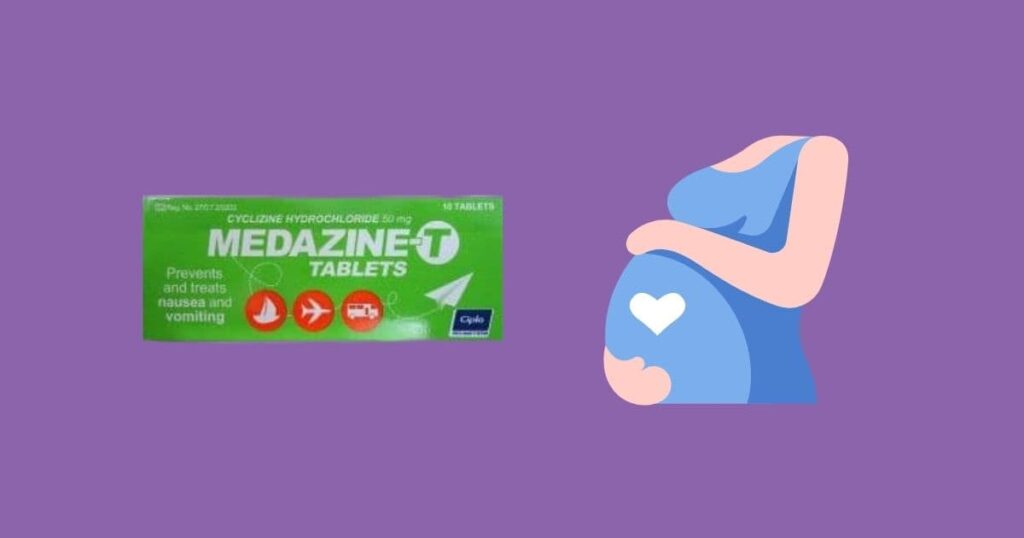 Your doctor may prescribe medazine for morning sickness when other treatments have not worked.
There is no evidence that medazine will harm your unborn baby, but for safety it is best to take it for the shortest time possible.
Medazine passes into breast milk in small amounts.
It may be a better idea to try different medications if you are breastfeeding, so talk to your doctor.
If your baby was born prematurely, has health problems, or has a low birth weight, talk to your doctor before taking any medication.
If you take medazine and you notice that your baby is sleeping more than usual, talk to your health visitor or doctor as soon as possible.
Other Drugs And Medazine
Some drugs can interact with each other and cause side effects.
If you are taking any of the following medicines, tell your doctor before using this medicine.
Phenelzine (a type of antidepressant called a monoamine oxidase inhibitor)
If you are taking any medications that cause dry mouth, make you drowsy, or make it harder to urinate (taking medazine can make the side effects worse.)
If medazine doesn't work for you, or if it affects you more, you can talk to your doctor and ask them to prescribe other alternative medicines.
Also, some herbal remedies can make the side effects worse.
If you are taking this medicine, talk to your doctor before taking any herbal remedies, vitamins, or supplements.
Our article about the drug Adimod, which is used in respiratory tract diseases, may also attract your attention.