Drugs
Parolene Gel: Uses, Side Effects, Precautions And More
Parolene gel is a drug used in acne vulgaris and other skin disorders, whose active ingredient is adapalene and benzoyl peroxide.
It kills acne-causing bacteria on the body and keeps your pores clean.
Parolene is a product that you can buy without a prescription.
When deciding to use Parolene, the risks of taking the drug should be weighed against the benefits it will do.
The following conditions should be considered when using this gel:
Tell your doctor if you have ever had any unusual or allergic reaction to the active ingredient in this medicine (adapalene and benzoyl peroxide).
If you are using this gel, tell your healthcare provider if you are allergic to any food, preservatives or dyes.
Appropriate studies have not been performed on the relationship of parolene to the effects in children younger than 9 years of age.
Therefore, when you use this gel, it would be a good idea to consult your doctor.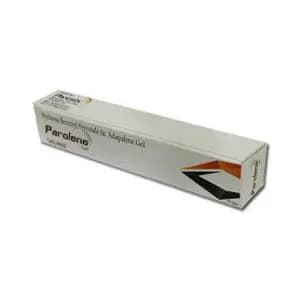 How to Use Parolene Gel?
Use this gel only as directed by your doctor.
f you forgot the dose, you can apply the usual dose written in the instructions for use in the package.
Later, when you go to the control, you can ask about the dose.
Wash your hands thoroughly.
The usual dose is as follows, unless otherwise told by the doctor:
Adults and children aged 12 years and over: The usual dose is to apply a thin layer to the affected area once a day.
Children under 12 years of age: Use and dosage should be determined by your doctor.
Depending on the severity of the disease, your doctor may change your dose.
If you use more Parolene Gel than your doctor tells you, your skin may become irritated.
Pregnancy and breastfeeding
No studies of parolene gel have been conducted in pregnant women. If this gel is to be used during pregnancy, a specialist should be consulted.
Likewise, there are not enough studies on the use of this gel during breastfeeding.
It is not known whether Parolene gel passes into breast milk, so if this gel is to be used, you should talk to your doctor.
Other Drugs And Parolene
Sometimes the components in the drugs can interact with each other and increase the risk of side effects.
If you don't use any medication (prescription, over-the-counter, or supplements) write it on a list and give it to your doctor.
If you have any of the health problems listed below, contact your doctor before using this gel:
This gel should not be used in the cases listed above.
Things To Pay Attention
If you are using this gel, you should remember that you should visit your doctor regularly.
The biggest reason you should visit is for your doctor to see if this gel is working.
In cases where the gel does not work, your doctor may prescribe a different gel or medicine in order not to waste time.
Parolene gel can make your skin more sensitive to sunlight, wind and cold weather.
Avoid tanning beds and sun lamps while using the gel.
It's also a good idea to wear protective clothing, such as a hat, when you're out in the sun.
Skin reactions such as dryness, redness, scaling, burning or stinging may occur during the use of Parolene gel.
To alleviate these skin problems, you can talk to your doctor and use a moisturizer.
No medicine, gel or liquid medicine should be used on the treated area without asking the doctor.
Do not use any care products that may irritate or dry your skin.
These products often include harsh skin cleansers, hair removal products, soaps or cosmetics that cause dryness, or products containing alcohol, astringents, spices or limes.
Do not use "waxing" as a method of hair removal on skin areas treated with Parolene gel.
After applying the gel, allow it to dry completely, then put on your clothing, as this gel may cause graying of clothing or hair.
What Are Yhe Side Effects Of Parolene Gel?
Along with its necessary effects, Parolene gel may also cause some undesirable effects.
These side effects may not occur in everyone, but in some cases, they may require medical attention.
Contact your doctor immediately if any of the side effects listed below occur:
Skin peeling and skin dryness
Skin redness
Unusually warm skin
Burning, crusting, blistering or flaking of the skin
Itchy, red skin
Burning on the skin
Skin rash
Swelling or pain
Skin pain
Sunburn
Dry, burning, or itchy eyes
Discoloration in the area where the gel is used
Discharge or excessive tearing
Redness, pain, or swelling of the eyelid, eye, or inner lining of the eyelid
Skin crusting and fluid discharge
Swelling of the face
The side effects listed above are not seen by everyone and are not a complete list.
You can report side effects to the FDA at 1-800-FDA-1088.
You can read this article to learn about zafnol tablets used in conditions such as high blood pressure.