Drugs
Prandin Oral: Uses, Side Effects, Precautions And More
Prandin tablets are a medicine whose active ingredient is repaglinide, used to treat type 2 diabetes (condition in which the body does not use insulin normally and therefore cannot control the amount of sugar in the blood).
Prandin helps your body regulate the amount of glucose (sugar) in your blood.
This drug reduces the amount of glucose by stimulating the release of insulin in the organ called the pancreas in the body.
People with high blood sugar and diabetes can develop serious or life-threatening complications such as kidney problems, stroke, eye problems, and nerve damage.
Making lifestyle changes (eg diet, quitting smoking, exercising), taking medications, and checking your blood sugar regularly can help you manage your diabetes and improve your health.
Taking medications like this can reduce your chances of getting other complications related to diabetes, such as heart attack, stroke or kidney failure, nerve damage (numbness, cold legs or feet, decreased sexual ability in men and women), eye problems including changes.
Your doctor will advise you on how to use prandin.
Prandin can also sometimes be used to prevent or treat other diseases.
You can talk to your doctor to learn about other uses of this medicine.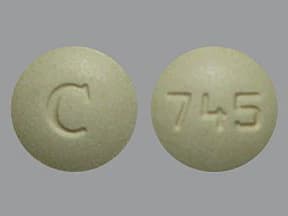 How To Use Prandin?
If your doctor has prescribed the medicine, follow the instructions exactly because your doctor will determine the doses of the medicine depending on the severity of your disease.
Prandin comes as a tablet to be taken by mouth.
Each tablet is taken before or 30 minutes before a meal.
Your doctor can also set the time before a meal himself.
Another point to remember is that if you skip a meal, you should skip the repaglinide dose.
If you eat an extra meal during the day, you should take an extra dose of prandin.
Depending on your response to this medicine, your doctor may gradually increase the dose of the medicine.
Read and follow the directions on the prescription label carefully before using the medicine.
Ask your pharmacist or healthcare professional about anything you don't understand.
Take prandin exactly as directed.
Do not take more or less or take more often than indicated on the label of the medicine or your doctor recommends.
Continue to take prandin even if you feel well.
Do not stop using prandin without talking to your doctor.
Precautions
If you have any of the conditions listed below, talk to your doctor before using this medicine:
If you are allergic to repaglinide, the active ingredient in the drug
If you are taking Gemfibrozil (Lopid), inform your doctor about this (most likely your doctor will tell you that you should not take prandin if you are taking this medicine).
Tell your doctor and pharmacist of any prescription and nonprescription drugs, vitamins, nutritional supplements and herbal products you use.
If you have or have had liver or kidney disease, or if you have been told that you have type I diabetes
If you are planning to become pregnant, are pregnant or breastfeeding
If you are going to have any surgery, including dental surgery, tell your doctor that you are using this medicine.
Especially people with diabetes should follow all exercise and diet recommendations determined by doctors.
It is very important to comply with the diet applied by the doctor, especially in diabetes.
Alcohol use can cause a drop in blood sugar, so talk to your doctor about the use of alcoholic beverages while taking prandin.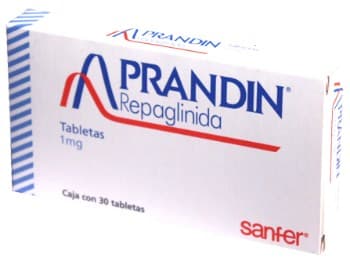 Other Medications And Prandin
Before using prandin, tell your doctor if you are taking any of the medicines listed below:
Acetophenazine (Tindal)
aspirin
blood pressure medications
carbamazepine (Tegretol)
chloramphenicol (Chloromycetin)
chlorpromazine (Thorazine)
Corticosteroids
diuretics ('water pills')
arthritis medications
erythromycin
troglitazone (Rezulin)
estrogens
fluphenazine (Prolixin)
isoniazid (Rifamate)
ketoconazole (Nizoral)
mesoridazine (Serentil)
oral contraceptives
perphenazine (Trilafon)
19 phenelzine (Nardil)
phenobarbital (Luminal)
phenytoin
probenecid (Benemid)
prochlorperazine (Compazine)
promazine (Sparine),
promethazine (Phenergan)
rifampin (Rifadin, Rimactane)
Thioridazine (Mellaril)
tranylcypromine (Parnate)
trifluoperazine (Stelazine)
triflupromazine (Vesprin)
trimeprazine (Temaril)
warfarin (Coumadin) or vitamins
If you are going to use any of the medicines listed above with prandin, your doctor may need to change the dosage of your medicines or monitor you carefully for side effects.
What Should I Do If I Forget To Take A Dose?
You may experience hypoglycemia (low blood sugar) while using prandin.
However, if you have finished your meal, you can skip the missed dose and continue with your normal dosing schedule.
A double dose should never be taken to make up for the missed dose as this can cause serious problems.
What Are The Side Effects Of Prandin?
This medicine you will use may cause changes in your blood sugar.
You should know what to do if your blood sugar is high or low.
You may experience hypoglycemia (low blood sugar) while using your period.
Your doctor will tell you what to do in such cases.
These recommendations usually include checking your blood sugar, eating or drinking a sugar-containing food or beverage, such as hard candy or fruit juice, or seeking medical attention.
Contact your doctor if you experience any of the symptoms of hypoglycemia listed below:
Tremor
Dizziness
Sweating
Irritability
Mood change
Headache
Tingling or numbness around the mouth
Feeling powerless
Pale skin
Hunger
Jerky or clumsy movements
Extreme thirst
Frequent urination
Extreme hunger
Weakness
Blurred vision
Fruity-smelling breath
Dry mouth
Nausea
Shortness of breath
Hypoglycemia is a condition that can cause serious problems if left untreated.
Tell your family, friends, and other people who spend time with you that you need emergency treatment if the following conditions occur:
Confusion, clouding of consciousness
Seizures
Loss of consciousness
The following side effects may occur when using prandin tablets.
Headache
Nasal congestion
Joint pain
Back pain
Constipation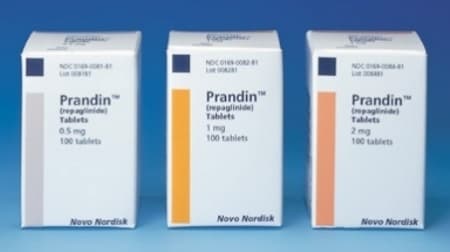 Pregnancy And Breastfeeding
The active ingredient in prandin, repaglinide, has not been tested on pregnant women.
However, animal studies have shown a negative effect on the fetus.
However, it should not be forgotten that there are not enough studies on humans, and if this drug is to be used, it should be used after consultation with your doctor.
There is no information about repaglinide, the active ingredient of the drug, during breastfeeding.
Repaglinide, the active ingredient in the drug, is a weak acid that binds to protein by over 98%, so it is unlikely to pass into breast milk in clinically significant amounts.
If the mother really needs this medicine, this medicine can be used by observing the doctor.
During or after breastfeeding, the infant should be monitored for signs of hypoglycemia such as tremor, excessive sleepiness, malnutrition, seizures, cyanosis, apnea or hypothermia.
If this medicine is used while breastfeeding, the baby's blood sugar should also be monitored.
However, different alternative drugs may be prescribed by the doctor, especially if you are breastfeeding a newborn or premature baby.
As a result, if this drug is to be used on pregnant and lactating women, a doctor should be consulted.
Storing The Drug
Keep prandin in the container it came in, tightly closed and out of the reach of children.
Store at room temperature away from excessive heat and humidity.
Unnecessary medicines that have expired should be disposed of using special methods so that pets, children and other people do not consume them.
However, do not throw your medication in the toilet even if it expires.
The best way to get rid of unnecessary drugs is with a drug take-back program.
It may be a good idea to talk to your pharmacist to learn about take-back programs in your community.
Overdose
There is not much information about overdose of the drug.
So if you overdose, call the poison control hotline at 1-800-222-1222.
If you are not feeling well, call 911 immediately or go to a hospital.
Keep a list of all prescription and nonprescription medications and vitamins you take and give this list to your doctor.
Our article on the drug lanzopral used in the treatment of stomach problems may also attract your attention.
Did You Like This Article?
Please let us know if our articles are readable and informative. Your feedback is very important to us.