Drugs
Spasfon 30 Tablets: Usage, Side effects, Precautions
Spasfon 30 tablets is an antispasmodic. It fights against abnormal and painful contractions of the intestine, bile ducts, urinary tract and uterus.
It is used in the treatment of painful spasms of digestive origin (spastic colitis), biliary (hepatic colic), urological (renal colic) and gynecological (painful menstrual periods and uterine contractions during pregnancy).
The active ingredients are listed below:
Phloroglucinol dihydrate
Trimethyl Phloroglucinol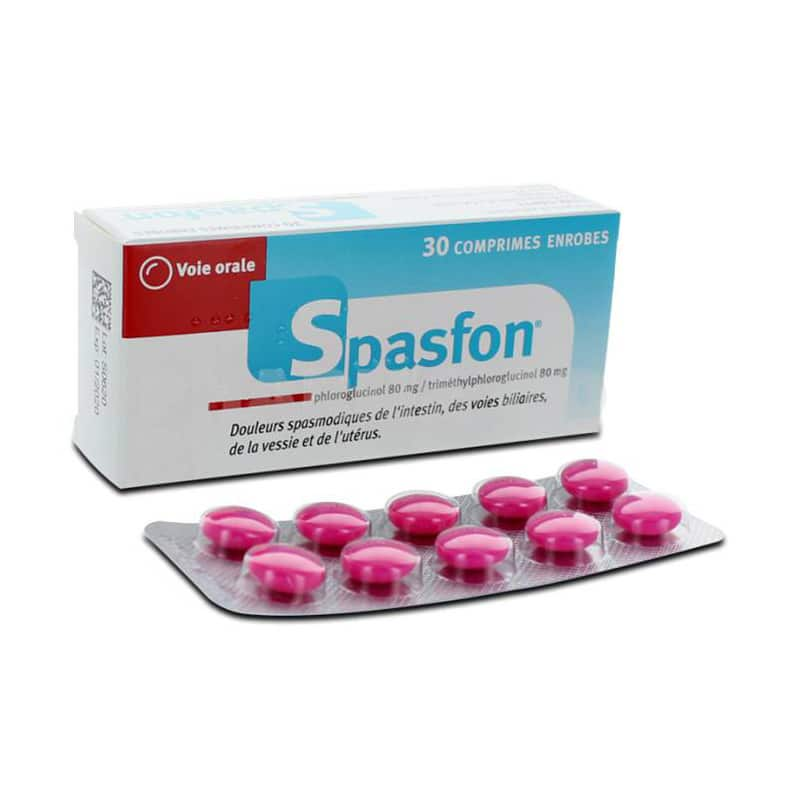 Precautions
Please inform your doctor if you are using any medicine (even if this medicine is herbal) before using this medicine.
Tablets should not be used in wheat allergy (other than celiac disease).
You should contact your doctor if you do not feel any improvement or if you feel less well.
Do not use this medicine if you are allergic to phloroglucinol, trimethyl phloroglucinol or any of its other ingredients.
Pregnancy And Breastfeeding
The currently available scientific data has not revealed any special problems when using this drug at the recommended dose during pregnancy.
However, do not use it without the advice of a doctor.
Available data are unknown if this drug passes into breast milk.
Not recommended during breastfeeding without medical advice.
How To Use Spasfon 30 Tablets?
Please take this medicine according to your doctor's instructions.
The usual dose given below may be different for you.
If the following usual dose is not the same as prescribed by your doctor, please skip the dose in this article and continue at the dose prescribed by your doctor.
The method of administration varies according to the case and the intensity of the disorders.
The injectable solution works within a few minutes, but the effect is short-lived. Tablets are designed to take over from solution for injection.
Its effects last longer.
Suppositories can be used in case of vomiting.
The tablets should be swallowed with a glass of water, with a break of at least 2 hours between each intake.
The solution for injection is administered intramuscularly or intravenously.
Usual dose
Adult: 2 tablets, 3 times a day.
Children over 6 years: 1 tablet, 2 times a day.
Side Effects Of Spasfon 30 Tablets
The side effects listed below are not a complete list.
If you experience any side effects while using this medicine, contact your doctor immediately.
Skin rash
Rarely hives
Itching
Angioedema
Anaphylactic shock
Our article called Dorixina Flex may also attract your attention.