Drugs
What Is Benzetacil? What Is It Used For?
Benzetacil is a medicine whose active ingredient is penicillin G benzathine, used to treat and prevent certain infections caused by bacteria.
In some countries (Brazil, Ecuador, Latvia, Mexico, Spain) it is known as "benzylpenicillin benzathine".
This medicine is especially used to treat sore throat, diphtheria, syphilis, and yaws.
It is also used to prevent rheumatic fever in some cases.
Benzetacil injection is in a class of antibiotics called penicillins.
It is known to work by killing bacteria that cause infections.
Antibiotics such as Benzetacil injection will not work for colds, flu, or other viral infections.
Do not take this antibiotic unnecessarily because it increases your risk of getting an infection that is resistant to antibiotic treatment later on.
In 1928, Dr. Alexander Fleming, working at St Mary's Hospital in London, was testing some culture samples in the laboratory in a sun-drenched area.
In his research he would examine the antiseptic properties of these cultures.
After a period of time, he found that one culture produced a different result in the others.
Working on this culture specimen, the doctor discovered the mold fungus Penicillium notatum, or penicillin.
Penicillin is one of the oldest and most reliable antibiotic drugs.
It is very effective against bacterial species such as staphylococcus and streptococcus.
After its discovery, it saved the lives of millions of people.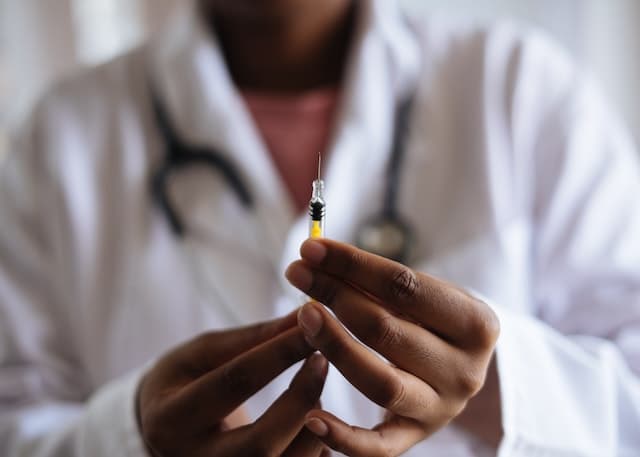 How Should Benzetacil Be Used?
This injection comes as a suspension (liquid) in a prefilled syringe to be injected into the buttocks or thigh muscles by a doctor or nurse in a medical facility.
This injection can be given as a single dose.
This injection is used in some cases to treat or prevent serious infections.
In such cases, your doctor may give additional doses at least 7 days apart.
If you have questions about how many doses you will need or when to take them, ask your doctor any questions you may have.
You should start to feel better during the first few days of treatment with this injection.
Tell your doctor if your symptoms do not improve or if you feel worse.
If your doctor has told you that you will need additional doses of Benzetacil injection, be sure to make all appointments to take your doses on schedule, even if you feel better.
If you stop Benzetacil injection too soon or skip doses, your infection may not be cured completely and the bacteria may become resistant to antibiotics.
This medicine is also prescribed to treat other diseases.
Things To Pay Attention
Before receiving this injection, tell your doctor if any of the following are present:
If you are allergic to the penicillin G benzathine component
If you are allergic to other penicillin antibiotics (cefaclor, cefadroxil, cefazolin (Ancef, Kefzol), cefditoren (Spectracef), or other drugs
If you are allergic to any of the excipients in the medicine (see the back of the pack for a complete list of excipients)
Inform your doctor about other prescription and nonprescription drugs, vitamins, herbal products and nutritional supplements that you plan to take or are taking.
Especially inform your doctor if you are using the drugs listed below.
Probenecid (Probalan)
Tetracycline (Achromycin)
Your doctor may need to change the doses of the medicines listed above or monitor you carefully for side effects.
Tell your doctor if you have or have ever had allergies, asthma, hay fever, hives, or kidney disease.
Pregnancy And Breastfeeding
If you are planning to become pregnant or are pregnant, talk to your doctor before using this medicine.
This drug has not been tested with pregnant women, but penicillin is one of the safest antibiotics on pregnant women.
Be sure to tell your doctor if you are pregnant.
The penicillin G Benzathine Injection in the medicine can be used by lactating women.
You should seek advice from your doctor just in case.
Side Effects Of Benzetacil
Benzetacil injection may cause side effects.
Tell your doctor if you experience any of the following side effects:
Nausea
Vomiting
Swelling, pain, lump, bleeding, or bruising in the area where the medicine was injected
Serious side effects are listed below:
If you experience any of these side effects, stop using this medicine and contact your doctor.
Rash
Hives
Itching
Difficulty breathing or swallowing
Swelling of the throat, face, tongue, lips, eyes, hands, feet, ankles, or lower legs
Sore throat
Hoarseness
Chills
Fire
Headache
Muscle or joint pain
Weakness
Rapid pulse
Blue or black skin discoloration in the area where the medicine was injected
Peeling, blistering, or flaking of the skin in the area where the medicine was injected
Numbness in the legs or arms where the medicine was injected
This injection may cause other side effects.
Tell your doctor if you have any unusual problems while using this medicine.
You may also notice our article on the ventolin drug used in the treatment of asthma.