Drugs
Cyclobenzaprine And Alcohol: Why You Shouldn't Mix The Two?
Cyclobenzaprine is an ingredient in many medicines. It is often used to help relax certain muscles in your body.
Helps relieve pain, stiffness and discomfort caused by sprains, strains or injuries to the muscles.
It should be noted that this medicine does not replace exercise, rest, or physical therapy or other treatments for your medical problem that your doctor may recommend.
This drug acts on the central nervous system (CNS) to relax the muscles.
Its effects on the central nervous system may also cause some of the side effects of this drug.
It should be noted that this drug is available only with a doctor's prescription.
Before using this medicine, the following conditions should be considered:
Allergy
If you have ever had an allergic reaction to this or any medicine, please talk to your doctor before using this medicine.
Tell your healthcare provider if you have any other allergies, such as foods, dyes, preservatives or animals, not just drugs.
Carefully check the warnings in the instructions for use that come with the medicine.
Children
Appropriate studies have not been performed on the relationship of cyclobenzaprine extended-release capsules to the effects in children.
Do not give this medicine to your child on your own.
It is safer to use with the advice of a doctor.
Seniors
The use of cyclobenzaprine extended-release capsules in the elderly is not recommended because of the possibility of higher blood levels in the elderly.
Breast-feeding
There have not been enough studies in women to determine the risk of infants during breastfeeding.
If this medicine is to be used while breastfeeding, it should be used after contacting the doctor.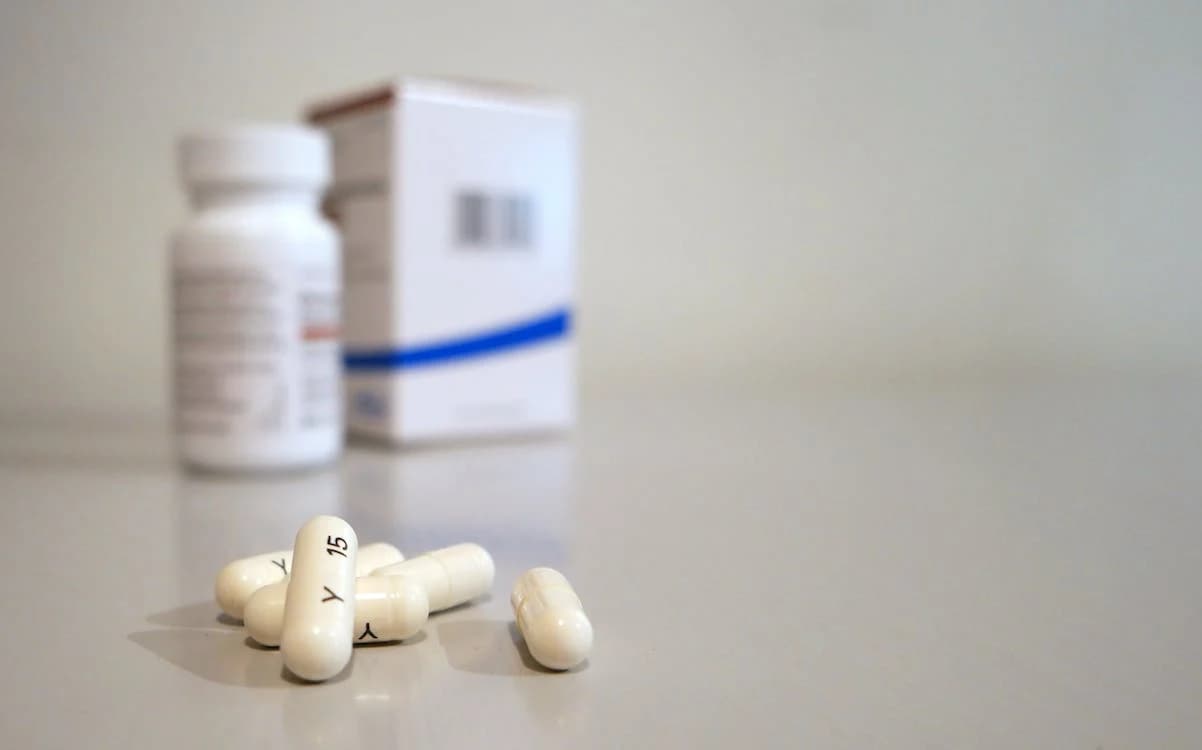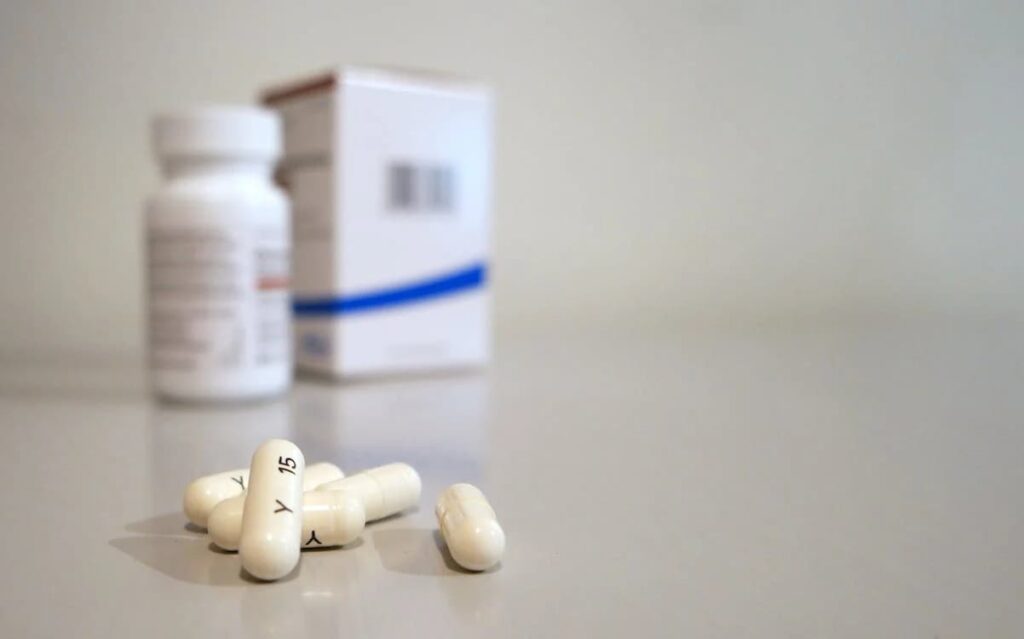 Cyclobenzaprine And Alcohol
Cyclobenzaprine is a muscle relaxant and combining it with alcohol is not recommended as it can cause dangerous side effects and increase the risk of overdose.
Alcohol use with muscle relaxants may result in extreme dizziness, unusual behavior, drowsiness, or memory problems.
Some people think that it may be fine to drink alcohol for mild pain relief when experiencing muscle pain or spasms, but this is not true.
Alcohol use can relieve body pain, but muscle relaxants are not recommended to be taken at the same time as alcohol.
Muscle relaxants is a broad term to describe a group of drugs used to treat muscle spasms and acute muscle pain.
Side Effects That May Occur After Using Alcohol And Cyclobenzaprine
For most people, side effects occur about thirty minutes after taking a pain reliever or Cyclobenzaprine, and the effects last for four to six hours.
When muscle relaxants are consumed with alcohol, they increase the risk of side effects even more.
This is because alcohol and muscle relaxants both suppress the central nervous system in a similar way.
The following side effects may occur after the use of alcohol and Cyclobenzaprine:
Slow or shallow breathing
Extreme drowsiness
Burnout
Confusion, confusion
Extreme dizziness
Unusual behavior
Memory problems
Dry mouth
Constipation
Nausea
The more serious effects of alcohol and Cyclobenzaprine use are listed below:
Blurred vision
Urinary retention
Low blood pressure or fainting
Liver damage
Increased risk of seizures
Risk of overdose
Risk of addiction
It's also not safe to drive while taking a muscle relaxer alone, and adding alcohol makes it even more dangerous.
Some muscle relaxants (eg: carisoprodol) can also be addictive.
Mixing addictive muscle relaxants with alcohol can cause serious side effects.
It should be noted that since alcohol and Cyclobenzaprine similarly put pressure on the body, their use can cause slow or shallow breathing that can lead to brain damage or death.
This is a medical emergency, so seek medical attention immediately if suspected.
In general, the combination of Cyclobenzaprine and alcohol causes dangerous side effects, is potentially addictive, and increases the risk of overdose.
If you have an addiction to alcohol, getting medical help would be the most logical choice.
Drug Interactions
Some drugs can interact with this drug and increase the risk of side effects.
Before using this medicine, contact your doctor if you are using any of the medicines listed below:
Bepridil
Cisapride
Dronedarone
Furazolidone
Iproniazid
Isocarboxazid
Levoketoconazole
Levomethadyl
Linezolid
Mesoridazine
Methylene Blue
Moclobemide
Pargyline
Phenelzine
Pimozide
Piperaquine
Potassium Citrate
Procarbazine
Rasagiline
Safinamide
Saquinavir
Selegiline
Sparfloxacin
Terfenadine
Thioridazine
Tranylcypromine
Ziprasidone
Alfentanil
Almotriptan
Alprazolam
Amineptine
Amiodarone
Amisulpride
Amitriptyline
Amitriptylinoxide
Amoxapine
Amphetamine
Anagrelide
Apomorphine
Aripiprazole
Aripiprazole Lauroxil
Arsenic Trioxide
Artemether
Asenapine
Balofloxacin
Bedaquiline
Benzhydrocodone
Benzphetamine
Besifloxacin
Bromazepam
Buprenorphine
Buserelin
Butriptyline
Calcium Oxybate
Cannabidiol
Ceritinib
Cetirizine
Chloroquine
Ciprofloxacin
Citalopram
Clarithromycin
Clobazam
Clofazimine
Clomipramine
Clonazepam
Clothiapine
Clozapine
Codeine
Crizotinib
Dabrafenib
Daridorexant
Dasatinib
Degarelix
Delamanid
Desipramine
Deslorelin
Desvenlafaxine
Deutetrabenazine
Dexmedetomidine
Dextroamphetamine
Dibenzepin
Dihydrocodeine
Disopyramide
Dofetilide
Dolasetron
Domperidone
Donepezil
Dothiepin
Doxepin
Doxylamine
Droperidol
Duloxetine
Efavirenz
Encorafenib
Enoxacin
Entrectinib
Erythromycin
Escitalopram
Esketamine
Fenfluramine
Fentanyl
Fexinidazole
Fingolimod
Flecainide
Flibanserin
Fluconazole
Flumequine
Fluoxetine
Fluvoxamine
Formoterol
Foscarnet
Fostemsavir
Gabapentin
Gabapentin Enacarbil
Gatifloxacin
Gemifloxacin
Glasdegib
Glucagon
Glycopyrrolate
Glycopyrronium Tosylate
Gonadorelin
Goserelin
Granisetron
Halofantrine
Histrelin
Hydrocodone
Hydromorphone
Hydroxychloroquine
Hydroxytryptophan
Hydroxyzine
Ibutilide
Iloperidone
Imipramine
Inotuzumab Ozogamicin
Iprindole
Ivabradine
Ivosidenib
Ketamine
Ketoconazole
Lapatinib
Lasmiditan
Lefamulin
Lemborexant
Lenvatinib
Leuprolide
Levocetirizine
Levofloxacin
Levomilnacipran
Levorphanol
Lisdexamfetamine
Lithium
Lofepramine
Lofexidine
Lomefloxacin
Lorcaserin
Loxapine
Lumefantrine
Macimorelin
Magnesium Oxybate
Melitracen
Meperidine
Metaxalone
Methacholine
Methadone
Methamphetamine
Metoclopramide
Metronidazole
Midazolam
Milnacipran
Mirtazapine
Mobocertinib
Morphine
Morphine Sulfate Liposome
Moxifloxacin
Nadifloxacin
Nafarelin
Nefazodone
Nilotinib
Norfloxacin
Nortriptyline
Ofloxacin
Ondansetron
Opipramol
Osilodrostat
Osimertinib
Oxaliplatin
Oxycodone
Oxymorphone
Ozanimod
Pacritinib
Paliperidone
Palonosetron
Panobinostat
Paroxetine
Pasireotide
Pazopanib
Pazufloxacin
Pefloxacin
Periciazine
Pimavanserin
Pitolisant
Pixantrone
Ponesimod
Posaconazole
Potassium Oxybate
Pregabalin
Propizepine
Protriptyline
Prulifloxacin
Quetiapine
Quinidine
Ranolazine
Remifentanil
Remimazolam
Revefenacin
Ribociclib
Ropeginterferon Alfa-2b-njft
Rufloxacin
Scopolamine
Secretin Human
Selpercatinib
Sertraline
Sevoflurane
Sibutramine
Siponimod
Sodium Oxybate
Sodium Phosphate
Solifenacin
Sotalol
Sufentanil
Sulpiride
Sunitinib
Tacrolimus
Tapentadol
Telithromycin
Tetrabenazine
Tianeptine
Tiotropium
Tramadol
Trazodone
Triclabendazole
Trimipramine
Triptorelin
Vandetanib
Vemurafenib
Venlafaxine
Verapamil
Vilazodone
Vinflunine
Voclosporin
Voriconazole
Vortioxetine
Zolpidem
Zuclopenthixol
This medicine should not be used only with medicines, but also while eating certain types of food.
Some medical problems may affect the interaction of this drug.
Be sure to tell your doctor if you have any of the medical problems listed below:
Congestive heart failure
If you have had a heart attack
Heart block
Heart rhythm problems (eg, arrhythmia)
Hyperthyroidism (overactive thyroid)
Angle-closure, history, glaucoma or trouble urinating
Liver disease
If you miss a dose, take the missed dose as soon as you remember.
If you miss a dose, please do not take a double dose to make up for it.
If it's time for the next dose, skip the missed dose and continue with the normal dose.
Store the medicine in a closed container at room temperature, away from moisture, heat, and direct light.
Do not put the medicine in the freezer.
Make sure you keep it out of the reach of children.
Precautions
Your doctor visits are very important while taking this medicine.
This helps your doctor understand if the medicine is working properly.
Consult your doctor if your condition does not improve or worsens within 2 or 3 weeks after using this medicine.
If you have used an MAO inhibitor (MAOI) such as Marplan®, Eldepryl®, Nardil® or Parnate®, do not use the extended-release capsules within 14 consecutive days.
Check with your doctor right away if you see or hear restlessness, anxiety, rapid heartbeat, fever, sweating, muscle spasms, twitching, nausea, vomiting, diarrhea, or anything that isn't there.
These may be a sign of a health problem called serotonin syndrome.
This risk increases even more if you take other drugs that affect serotonin levels.
Cyclobenzaprine may cause some people to have blurred vision or be drowsy, dizzy, or less alert than they are normally.
Make sure you know how you react to this medicine before using machinery, driving or doing anything else that could be dangerous if you are dizzy or not alert and can't see well.
This medicine may cause dry mouth.
You can use gum for temporary relief.
If your mouth is dry for more than 2 weeks, contact your doctor or dentist.
Continuing dry mouth can increase the likelihood of dental disease, including gum disease, tooth decay and fungal infections.
See also: DayQuil And Alcohol