Pet Grooming
Lincosol 400 mg: Usage, Side Effects, Interactions and More
Lincosol is a lincosamide antibiotic whose active ingredient is Lincomycin.
Lincosol is mainly used to treat gram-positive bacterial infections in companion animals.
The mechanism of action of this drug is through inhibition of protein synthesis inside the bacterial cell.
Such antibiotics can be bacteriostatic or bactericidal, depending on the antibiotic concentration and the susceptibility of the organism.
This drug is metabolized by the liver and excreted in urine, faeces and bile.
Levels of lincomycin, the drug's active ingredient, may accumulate in animals with reduced liver or kidney function.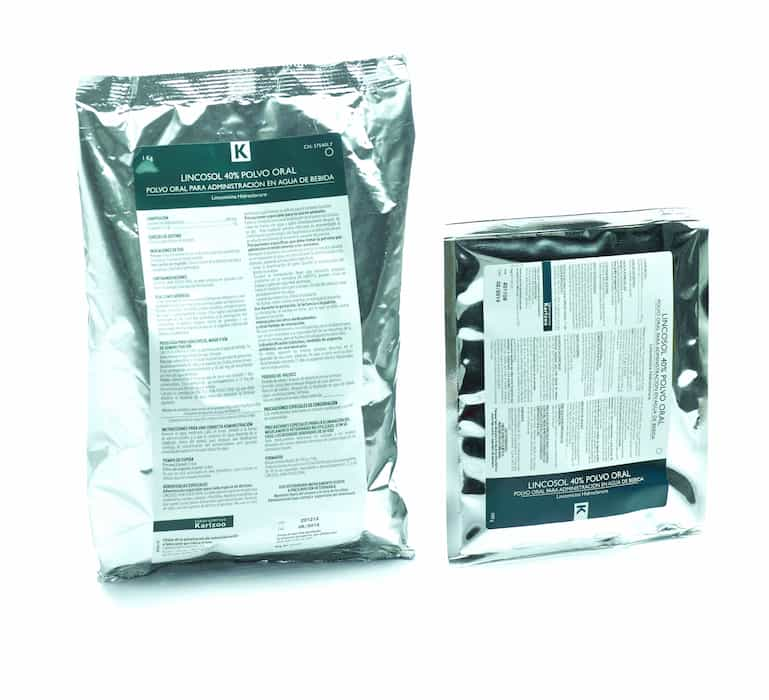 How To Use Lincosol?
Only give this medicine to your animal as your veterinarian has told you to.
The dose and duration of use will vary depending on the severity of the disease and body weight of the animal.
The usual dose for Cattle, Calves, Sheep and goats 1-2 ml per 10 kg of body weight, twice a day for 3 to 5 days.
For Cats, Dogs the usual dose is 1 ml per 5 kg body weight. It can be repeated at 12 or 24-hour intervals for up to 5 days with the recommendation of the veterinarian.
Cats And Dogs
Lincosol is an older antibiotic in the same family as clindamycin.
Clindamycin has a slightly broader spectrum of activity, but both antibiotics are used to treat susceptible gram-positive and anaerobic-bacterial infections.
Lincosol is commonly used for superficial and deep skin infections.
It is particularly useful to treat infections in animals allergic to cephalosporins and penicillins.
What Are the Side Effects Of Lincosol?
The most common side effect of Lincosol is gastrointestinal in dogs and cats.
Such side effects can usually include diarrhea, vomiting, and rarely bloody diarrhea.
If an intramuscular injection is to be made, side effects such as some itching or other reactions may occur at the injection site.
Precautions
If your pet has ever had a reaction to any medication, talk to your veterinarian before using this medication.
Lincosol should not be used on pets, ruminants or horses.
The use of this drug in animals of the above category may cause problems such as severe or fatal Clostridial enterocolitis.
Lincomycin, the active ingredient of the drug, should be used with caution in animals with reduced liver or kidney function.
Lincosol should not be used in animals with yeast (Candida) infection.
Can Lincosol Be Given To Pregnant Animals?
Lincomycin, the active ingredient in the drug, crosses the placenta.
Lincosol passes into the milk of lactating animals and may cause diarrhea in lactating animals.
If your animal is pregnant or breastfeeding, consult your veterinarian before using this medicine.
Other Drugs And Lincosol
Antidiarrheal products containing kaolin can reduce the absorption of Lincosol.
Lincosamide antibiotics should not be used together with macrolide antibiotics due to similar effects.
Antagonism may occur if this drug is used together with tetracycline and chloramphenicol.
Cyclosporine levels may be reduced when used with Lincosol.
Lincosol should not be used with neuromuscular blocking agents such as pancuronium.
In case of an overdose of the drug, the veterinarian should be contacted without waiting.
The animal can be slaughtered 7 days after stopping this drug and its meat can be offered for sale.
If you intend to sell the animal's milk, you can do so 3 days after the last medication.
Important Warning
Antibiotic-associated diarrhea is the first among many side effects that occur during antibiotic therapy.
Although diarrhea is mostly mild, changing or discontinuing the antibiotic during a serious bacterial infection can cause serious problems.
Severe diarrhea can lead to fluid-electrolyte disorder, necrotizing colitis and sometimes death.
For this reason, in cases of diarrhea triggered by antibiotics, a veterinarian should be consulted without waiting.
You may also notice our article on Belamyl Injection, which is frequently used in liver disorders.
Did You Like This Article?
Please let us know if our articles are readable and informative. Your feedback is very important to us.