Drugs
Reparil Gel: Side Effects, Price, Instructions For Use
Reparil gel is a gel containing 1% escin and 5% 2-hydroxybenzoic acid, N-ethylenetanamine salt (diethylamine salicylate).
Please note that you should only use this gel if your doctor has prescribed it.
Below we will also cite sources for you to rely on the information we provide, but this does not mean that it is safe for you to use this medicine.
Make sure you do exactly what your doctor says.
You should not use this cream in children under the age of 12 unless your doctor recommends it.
This gel is a decongestant, anti-inflammatory and analgesic gel.
Reparil gel is a pain reliever cream with Essin and Diethylamine Salicylate as active ingredients, used for the relief of mild pain after acute blunt traumas (eg bruises, sprains).
Reparil gel N Madaus is a special preparation based on alcohol and has a triple action: decongestant, anti-inflammatory and analgesic.
It quickly relieves local swellings that cause heaviness and tension pain.
It effectively fights inflammatory processes.
The salicylic acid compound potentiates the anti-inflammatory effect and has a particularly deep, pain-relieving effect.
If you do not feel better or worse after 2 days of use, report this to your doctor.
It also has the following advantages:
It is transparent and penetrates the diseased tissue quickly and completely.
It does not lubricate or smear and is therefore particularly pleasant and clean to use.
It cools the painful area, is gentle on the skin and is also extremely well tolerated by sensitive skin areas.
What Should You Know Before Using Reparil Gel N Madaus?
Reparil gel contains fragrances containing N Madaus, D-limonene, farnesol and linalool, which may cause allergic reactions.
You should avoid contacting this cream with your eyes as it will cause burning in the eyes.
If you are going to use this gel on children, make sure that your children do not come into contact with the gel area after using the gel.
Consult your doctor before using this medicine for acute conditions, persistent or worsening symptoms associated with severe redness, swelling, or overheating of the joints.
If you have skin rash, inflammation or hardening of the veins, severe pain, ulceration, sudden swelling of one or both legs, or impaired heart or kidney function, you should seek medical advice immediately.
Reparil-Gel should not be used in the presence of stomach or intestinal ulcers, damaged kidneys, or increased bleeding tendency over a large area or for a long time.
Therefore, if you have any of the above-mentioned diseases, inform your doctor.
Warnings And Precautions
We recommend that you stay away from people who confuse you by saying "I also used this medicine and it helped". Remember that you can only use this medicine if it has been prescribed by the doctor.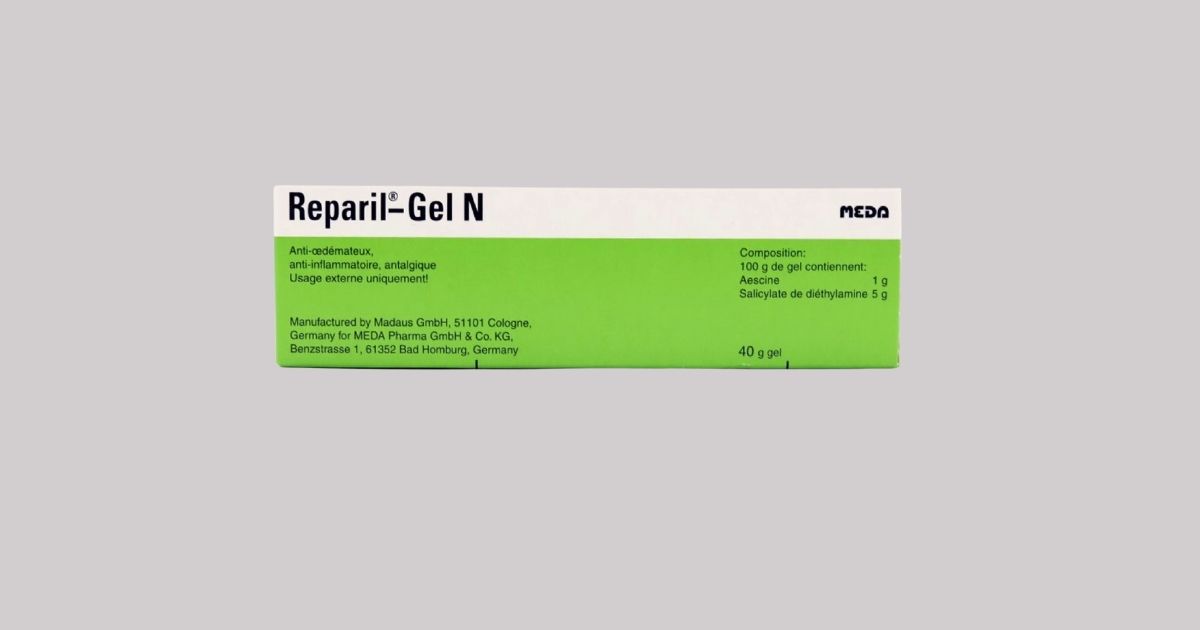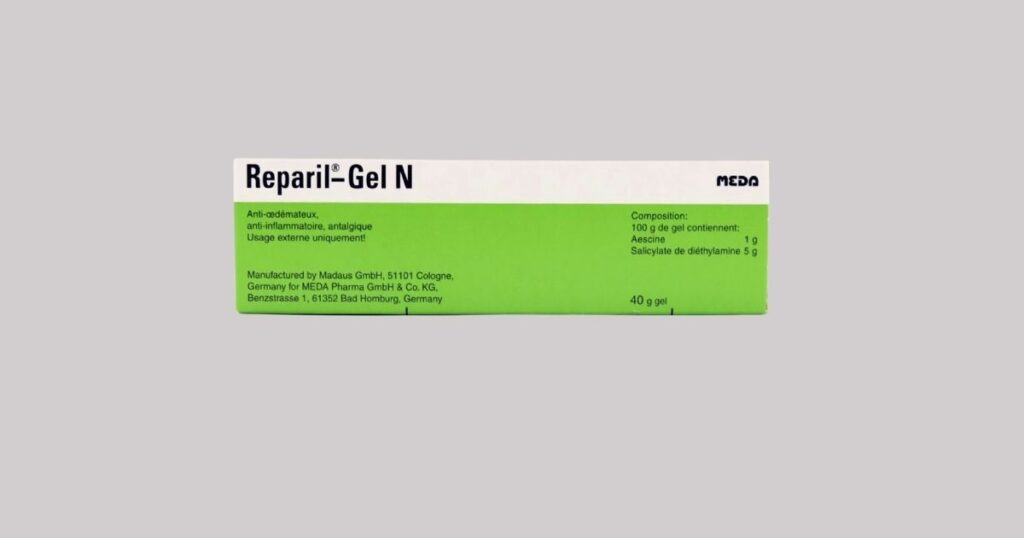 Combination With Other Drugs
If you are using or have recently used other medicines, tell your doctor or pharmacist about them.
When used as intended, Reparil Gel N Madaus has not shown any interaction with other drugs to date.
Pregnancy And Breastfeeding
There are no data on the use of Reparil Gel N Madaus in pregnant women.
Therefore, the use of Reparil Gel N Madaus is not recommended during pregnancy.
Especially large area applications should be avoided.
It is not known whether the ingredients in Reparil Gel N Madaus pass into breast milk.
Therefore, it is not recommended to use Reparil-Gel N Madaus during breastfeeding, especially in the breast area should be avoided.
If you suspect you may be pregnant or are planning to become pregnant, inform your doctor about this condition before using this medicine.
Can I Use This Gel In Vehicle And Machine Use?
Reparil Gel N Madaus has no or negligible influence on the ability to drive and use machines.
Make sure you always use this gel exactly as described in this leaflet or exactly as directed by your doctor or pharmacist.
If you are unsure, do not use and consult your doctor or pharmacist immediately.
How To Use Reparil Gel?
The usual dose for adults and children 12 years of age and older is as follows, unless otherwise directed by your doctor:
The standard use of Reparil cream is 3 times a day, but if your doctor has prescribed this medicine for you, he will also give you the best advice.
Reparil Gel N Madaus is for use on the skin only and should not be swallowed.
Depending on the size of the painful area to be treated, a thin layer is applied to the affected area, corresponding to approximately 2.5 – 6.0 g of Reparil Gel N Madaus (approximately 81 – 195 mg salicylate) (in an amount from cherry to walnut).
The maximum daily dose is 20 g of gel, which corresponds to approximately 650 mg of salicylate.
This gel should dry on the skin for a few minutes before applying a bandage.
The use of an occlusive dressing is not recommended.
If you have the impression that the effect of Reparil gel is too strong or too weak, please talk to your doctor or pharmacist.
How Much Does Reparil-Gel N Cost?
The selling price of this gel, which is effective on pain, is 71 dollars and you can easily buy it from this link.
Children and Adolescents
There are not enough studies on its use in children and adolescents.
Therefore, this gel is not recommended for use in children under 12 years of age.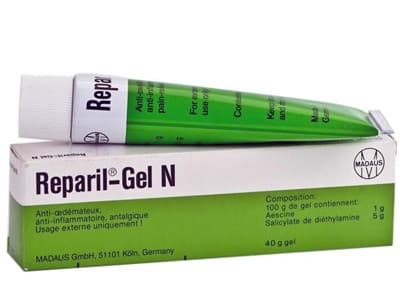 Reparil Gel Side Effects
Dry skin
Skin rash with pustules or blisters
skin rash (erythema)
Skin inflammation (contact dermatitis)
Itching
Hives (urticaria)
flaking
If Reparil gel is used extensively on the skin, systemic side effects are possible, affecting a particular organ system (e.g. liver, kidney or gastrointestinal side effects) or the whole organism (e.g. hypersensitivity reactions, asthma).
Such side effects may occur after ingestion of medicinal products containing salicylates.
This gel contains fragrances containing D-limonene, farnesol and linalool, which may cause allergic reactions.
If you experience any side effects, talk to your doctor or pharmacist. This also applies to side effects not listed in this article.
Benefits of Yoni Steam (Vagina steam) will draw your attention in our article.
How Should It Be Stored?
Keep this medicine out of the sight and reach of children.
Do not use this medicine after the "EXP" date stated on the carton and tube.
The expiration date refers to the last day of the specified month.
Shelf life after opening the package is 6 months.
Never dispose of medicines through wastewater (eg toilet or sink).
Ask your pharmacist how to dispose of medicines you no longer use.
In this way, you are helping to protect our environment.
This medicinal product does not require special storage conditions.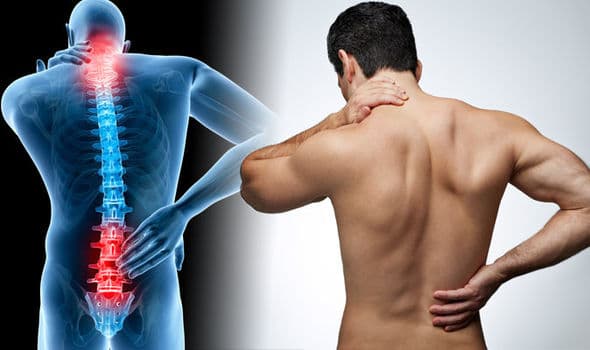 Contents Of The Package And Other Information
100 g of Reparil gel N Madaus contains:
Escin: 1 g
2-hydroxybenzoic acid
N-ethylenethanamine salt (diethylamine salicylate): 5g
Other ingredients are:
Sodium edetate (Ph.Eur.)
Carbomer 980, macrogol-6-glycerolcaprylocaprate (Ph.Eur.)
Trometamol, 2-propanol (Ph.Eur.)
Lavender oil
Neroli oil/bitter orange flower oil
Purified water
Resources I used: