Drugs
Supartz Injection: Usage, Side Effects, Precautions
Supartz injection is a drug used to treat knee osteoarthritis (OA) pain, whose active ingredient is Hyaluronic Acid (Injection).
This injection has fewer side effects compared to NSAIDs (eg ibuprofen).
It acts by reducing joint stiffness and increasing mobility.
Supartz injection can potentially help delay the time to total knee replacement.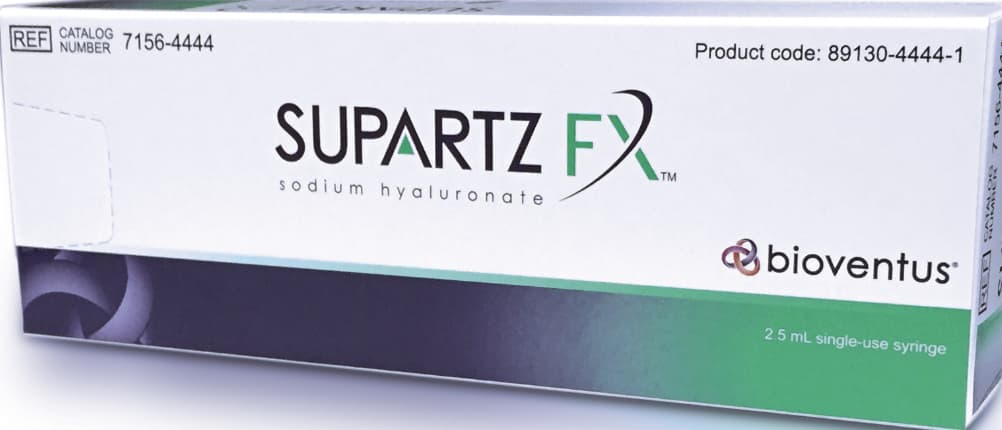 Considerations Before Using Supartz Injection
When deciding to use this needle, the risks of taking the drug should be weighed against the benefits.
This is the decision of your doctor depending on your disease.
If this injection is to be used especially in the elderly or children, it should be discussed with the doctor.
Tell your doctor if you have ever had any unusual or allergic reaction to Supartz injection or any other medicines.
If you are also allergic to dyes, foods, preservatives or animals, talk to your doctor before using this medicine.
Before using the medicine, the instructions that come out of it should be read carefully.
Some health problems can affect the effect of this medicine.
Be sure to tell your doctor if you have any of the medical problems listed below:
Allergy to bacterial proteins
If you are allergic to hyaluronate preparations, the active ingredient of the drug
Skin problems in the area where the infection will be applied
Joint effusion (fluid accumulating in the knees)
If you have the medical problems listed above, your doctor may delay the medication or reduce the dose.
Especially patients with joint effusion should be treated first before taking this drug.
Your doctor will check your progress closely while you are using Supartz injection.
The reason for this is related to your reaction to this drug.
Your doctor will monitor you and see if there is an improvement in your condition.
Do not strain your knee joint for two days after the injection is injected.
Avoid activities such as football, jogging, tennis, heavy lifting, standing for long periods of time.
Temporary pain or swelling in the knee joint may occur after an injection of Supartz.
If the swelling and pain do not go away or get worse, report this to your doctor.
Do not use this injection with disinfectants containing quaternary ammonium salts (eg benzalkonium chloride) as they may prevent the medicine from working properly.
Pregnancy And Breastfeeding
Due to its size, hyaluronic acid is not absorbed. This means that this component is less likely to reach the fetus.
If you are pregnant or trying to become pregnant, talk to your doctor before using this medicine.
If this injection is to be used during breastfeeding, it should be discussed with the doctor.
Use With Other Drugs
While some drugs are not a problem to use together, some drugs may interact with each other and cause side effects.
In such cases, your doctor may tell you that you will need to stop some medications or reduce the doses of some medications.
If you are using any herbal product, prescription or over-the-counter medicine, inform your doctor about this before having this injection.
If you drink alcohol, tell your doctor before using this injection.
How Is Supartz Injection Used?
A nurse or other trained healthcare professional will give you this injection.
This medicine is injected into your knee joint.
In some cases, more than one injection may be required to relieve the pain.
The usual dose of injection is three or four injections in total.
The frequency of taking the drug will be determined by your doctor depending on the severity of your disease and your age.
Side Effects Of Supartz Injection
As with any drug, this drug may cause some side effects, but these side effects do not appear in everyone.
Inform your doctor if the side effects listed below occur:
Difficulty moving
Muscle pain or stiffness
Pain in the joints
Swelling or redness in the joints
Rare and serious side effects are listed below:
Bleeding
Swelling
Combustion
Skin discoloration
Feeling of pressure
Hives
Infection
Inflammation
Itching
Swellings
Numbness
Pain
Rash
Redness
Scar
Swelling
Tingle
Ulceration or temperature at the injection site
Some patients may experience other side effects not listed above.
If you notice any side effects in the use of the drug, talk to your doctor.
You may also be interested in our article on durolane injection with the same active ingredient.