Drugs
Dicloplex Forte (Painkiller)
Dicloplex forte has analgesic, antipyretic and anti-inflammatory properties. This drug also has antirheumatic properties. It prevents the formation of some messenger substances called prostaglandins in the body. These messenger substances play a significant role in the development of pain, fever and inflammation.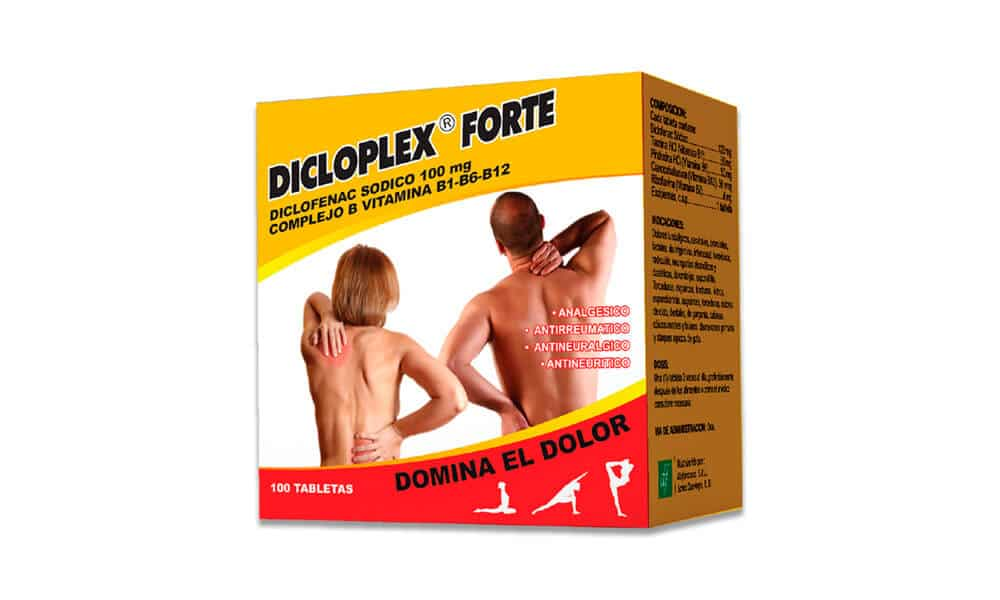 Dicloplex forte is frequently used in the treatment of the following diseases.
Acute arthritis
Gouache
Chronic polyarthritis
Ankylosing spondylitis
Osteoarthritis of the joints
Osteoarthritis of the spine
Soft tissue rheumatism
Painful swelling after injuries
Painful inflammation after injuries
It should be noted that this medicine can be prescribed by the doctor to treat different diseases.
How To Use Dicloplex Forte?
Since the presentations of the drug are different, the dose and duration you use will be determined by the doctor. Make sure you carefully follow what your doctor tells you.
Medication is often used along with rest and physical therapy. Your doctor will want you to take it with food to prevent stomach upset. In some cases it may cause dizziness.
Do not drive or use any machinery until you know how it affects you. Avoid consuming alcohol while using dicloplex forte tablets as it may cause extreme drowsiness.
Since the duration of use depends on the type of complaint or the duration of the disease, it is determined only by your doctor.
Overdose can cause headaches, dizziness and even loss of consciousness, nausea, vomiting, and liver and kidney dysfunction, among other things. If you suspect an overdose, consult a doctor immediately.
The drug should not be used in children under 14 years of age. If you are under 18 years old, talk to your doctor before taking this medicine.
The dosage prescribed by the doctor may differ from the information in the package insert. Since the doctor adjusts this according to the person, you should use the medicine according to the doctor's instructions.
Things To Consider When Using Dicloplex Forte
If you have the following health problems, be sure to talk to your doctor before using the medicine:
Sensitivity to Diclofenac Sodium, the active ingredient in the drug
Blood Disorders
Ulcers in the digestive tract (or history of them)
Bleeding in the gastrointestinal tract
Cerebral hemorrhage
Inflammatory bowel disease
Blood clotting disorder
Hypertension
Coronary heart disease (circulatory problems in the heart muscle)
Heart failure
Possible risk of narrowing of blood vessels in the heart
Circulatory disorders in the periphery
Circulatory disorder of cerebral vessels
Impaired kidney function
Impaired liver function
Porphyria
Collagen diseases
If you have recently had surgery, inform your doctor about this.
Children and adolescents under 18 years of age should not use the drug. If you are elderly and using this medicine, treatment should be well coordinated with your doctor and carefully monitored. In this group, the desired effects and undesirable side effects of the drug may increase or weaken.
If you are pregnant, contact your doctor. Several considerations play a role in whether and how the medication should be used during pregnancy. In some cases, the use of medication may be necessary and the doctor may prescribe the medication to you accordingly. It is not recommended to use dicloplex forte if you are breastfeeding.
If you use painkillers for a long time, you may experience painkiller-induced headaches. Talk to your doctor to prevent your headaches from becoming chronic.
Long-term use of painkillers can cause permanent kidney damage. This risk increases if several painkillers are combined or if a painkiller contains more than one active ingredient.
The medicine may trigger an asthma attack or a strong allergic skin reaction. Therefore, consult your doctor before use.
If you need to follow a diabetes diet, you should consider the sugar content.
Alcohol consumption should be avoided if possible during long-term treatment. Occasional consumption of small amounts of alcohol is allowed, but not with medication.
Side Effects
The following side effects may occur when using the drug:
Nausea
To vomit
To feel extremely frustrated and angry
Diarrhea
Gas
Stomach ache
Loss of appetite
Inflammation of the gastric mucosa
Ulcers in the digestive system
Tarry stools or bloody diarrhea
Headache
Dizziness
İrritability
Burnout
İtching
Skin rash
Hives
Hair loss
Increase in liver values
Liver inflammation (hepatitis)
Edema
These side effects do not appear in everyone.
If you notice any discomfort or changes during treatment, contact your doctor or pharmacist.
We can also read our article about the drug glucon.