Drugs
Motrim 200 mg Tablets: Usage, Side Effects And Cautions
Motrim 200 mg Tablets are an antibiotic whose active ingredient is trimethoprim.
It is often used to treat the following diseases:
To treat or prevent lung infections caused by Pneumocystis jiroveci (P.carinii)
To treat or prevent toxoplasmosis (a disease transmitted through undercooked meat or cat feces)
To treat nocardiosis (bacterial infection that causes abscesses)
To treat acute uncomplicated urinary tract infections (eg cystitis)
To treat otitis media (acute otitis media)
Used to treat worsening of long-term bronchitis (bronchial inflammation)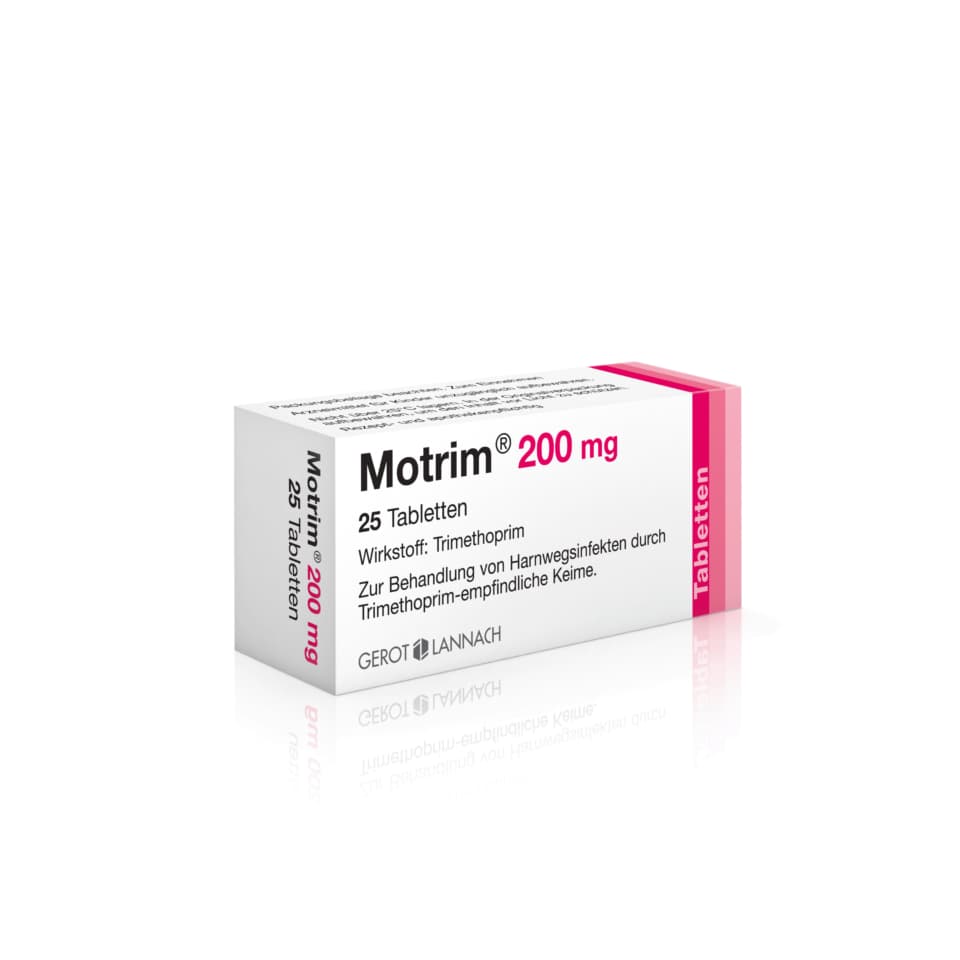 Precautions Before Using Motrim Tablets
You should not use this medicine if you have any of the following conditions:
If you are allergic (hypersensitive) to trimethoprim, sulfamethoxazole, sulfonamides or any of the excipients
If you are allergic to sulfonamide-type medicines. These types of drugs may be sulfonylureas (gliclazide and glibenclamide) or thiazide diuretics (diuretics such as bendroflumethiazide).
If you have severe liver damage or jaundice
If you have a severe liver disorder or porphyria (a genetic disease)
If you have severe kidney disease
This medicine should not be given to newborns or premature (premature birth) infants less than 6 weeks old except for the prevention or treatment of Pneumocystis jirovecii (P.carinii) infection. In this case, the baby must be at least 4 weeks old.
If you have ever had drug-induced thrombocytopenia (low platelet count).
Concomitant Use With Other Drugs
If you are using any of the following drugs, talk to your doctor before using this drug.
Diuretics
Medicines that can increase the amount of potassium in your blood (eg diuretics, steroids such as prednisolone or digoxin)
Amantadine (to treat parkinsonism or certain viral infections).
Procainamide, amiodarone, dofetilide (to treat certain heart diseases)
Antibiotics such as rifampicin, dapsone, metamine
Anticoagulants that prevent your blood from clotting, such as warfarin
Antivirals (drugs used against viruses) such as lamivudine, zidovudine, zalcitabine
Cyclosporine (to prevent rejection after transplantation)
Cytotoxic drugs such as methotrexate, azathioprine, mercaptopurine (to treat certain cancers, severe psoriasis, or severe rheumatoid arthritis)
Digoxin (to treat heart diseases)
Phenytoin (to treat epilepsy)
Pyrimethamine (to treat malaria)
Potassium aminobenzoate (to treat scleroderma, Peyronie's disease)
Sulfonylureas (glibenclamide, glipizide, or tolbutamide) and repaglinide (to treat diabetes)
Folinic acid (for the treatment of folic acid deficiency or a type of anemia called megaloblastic anemia)
Oral contraceptives (used to prevent pregnancy)
How To Use Motrim Tablets?
Take care to use this medicine only as directed by your doctor.
If the dose recommended by your doctor is different from the dose in this article, please continue at the dose recommended by your doctor.
Treatment will take between three days and two weeks, depending on the severity of your illness.
The recommended daily dose for adults and children over 12 years of age is 200 mg twice a day.
The recommended daily dose for children 6-12 years of age is 100 mg twice a day.
This medicine is not recommended for children under 6 years of age.
In elderly patients, the dosage depends on renal function. Ask your doctor any questions you may have.
The recommended dose for long-term treatment is as follows:
The recommended dose for adults and children over 12 years old is 100 mg at night.
The recommended dose for children 6-12 years old is 50 mg at night. It is necessary to talk to the doctor, especially when used in children.
The recommended dose for the elderly depends on kidney function.
Side Effects Of Motrim 200 mg Tablets
Like all medicines, this medicine may have side effects in people who are sensitive to its ingredients.
If any of the side effects listed below occur, stop using this medicine and contact your doctor immediately.
A type of inflammation in the mouth or vagina, called thrush or candida, caused by a fungus
Headache
Nausea
Diarrhea
Itchy skin
The side effects listed below are uncommon side effects:
High fever or recurrent inflammations
Sudden dizziness or difficulty breathing
Skin rashes that have the potential to be life-threatening
A disease manifested by flaking on the skin
Sore mouth, herpes, or tongue pain or sore
Lump and hives on the skin
Blisters on the skin, inside the mouth, nose, vagina, or anal area
Inflammation that causes burning and redness in the eye
Redness or appearance of sunburn when outside (even when it's cloudy)
Decreased sodium levels in the blood
Change in blood tests
Feeling weak, tired or distracted, pale skin (anemia)
Heart-related problems
Jaundice (yellowing of the skin and whites of the eyes).
Intestinal inflammation with bloody diarrhea due to prolonged use of antibiotics
Pain and weakness in the chest area, muscles or joints
Joint inflammation
It should be noted that the side effects listed above are not a complete list.
If you experience any side effects while using this medicine, inform your doctor without waiting.
You may also notice our article on Agin pills.