Drugs
Prostreat: Benefits, Uses, Side Effects And Precautions
Prostreat is used to treat men with difficulty urinating (hesitancy, dribbling, weak discharge, and incomplete bladder emptying), painful urination, urinary frequency, and symptoms of an enlarged prostate (benign prostatic hyperplasia or BPH) in men.
The active ingredient of the drug is tamsulosin.
It belongs to a class of drugs called prostreat alpha-blockers.
This medication relaxes the muscles in the prostate and bladder to facilitate the flow of urine.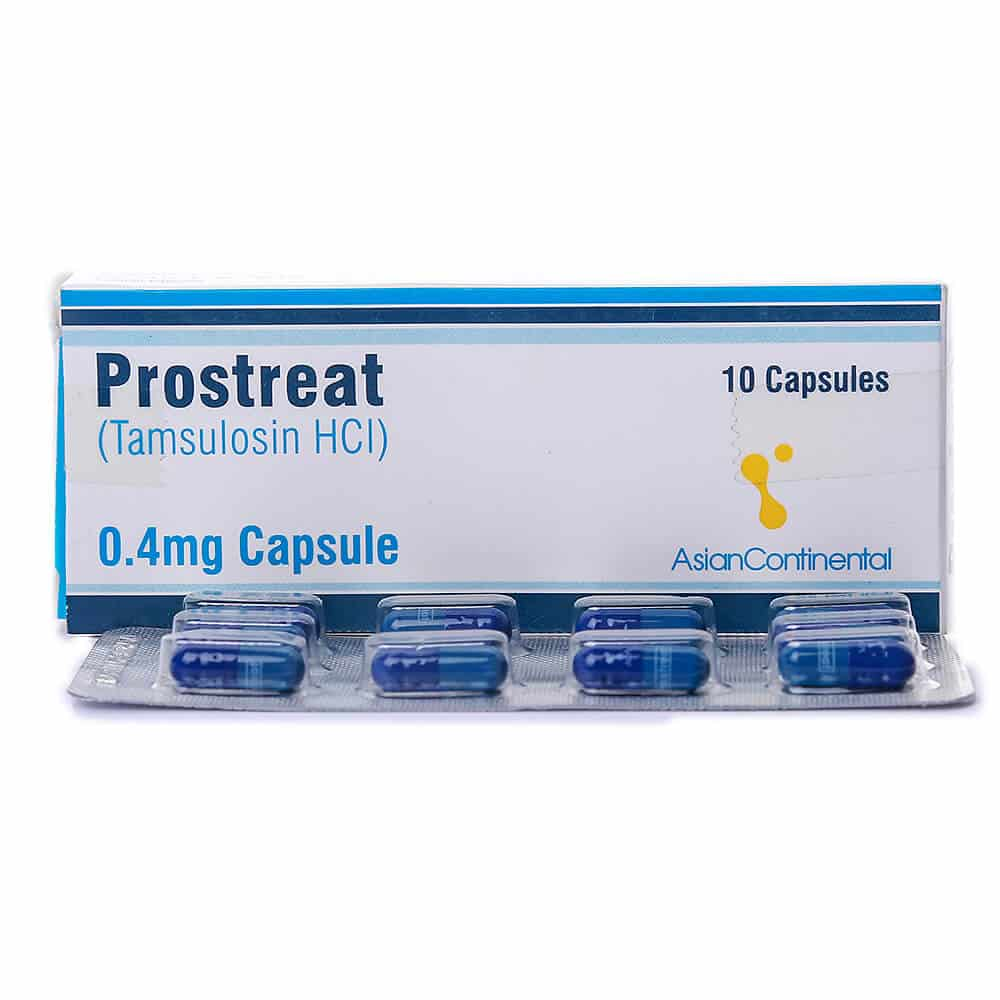 How Should Prostreat Be Used?
The usual dose of prostreat is usually to be taken by mouth once a day.
You can take Prostreat 30 minutes after a meal every day.
Your doctor may also prescribe different doses.
Be sure to carefully read the instructions for use inside the medicine.
If there is any problem that you do not understand, ask your doctor or pharmacist.
Take this medicine as prescribed by your doctor.
Do not take more or less than your doctor recommends as this can cause serious side effects.
Swallow these tablets whole, do not chew, split, crush or open them.
Your doctor will most likely prescribe you a low dose of prostreat.
After 2 to 4 weeks, your doctor may increase the dose of the drug.
This medicine may help you control your disease, but it will not cure it.
Continue to use this medicine even if you feel well.
Prostreat should not be left without talking to the doctor.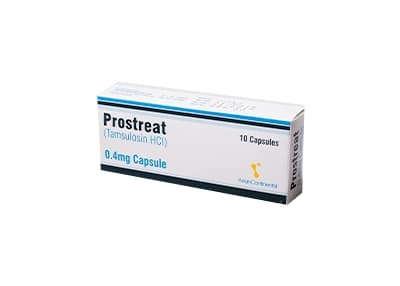 Things To Pay Attention
If you have any of the following conditions, contact your doctor before using the medicine:
Kidney or liver diseases
Heart disease
Blood pressure
Cataract or glaucoma
Tell your doctor and pharmacist if you are allergic to tamsulosin, sulfa drugs or other drugs that are the active ingredient in prostreat.
If you are taking any of the medicines listed below, tell your doctor before using the medicine:
Boceprevir
Alfuzosin
Bunazosin
Ceritinib
Clarithromycin
Cobicistat
Conivaptan
Dapiprazole
Doxazosin
Fedratinib
Idelalisib
Indinavir
Itraconazole
Ketoconazole
Lopinavir
Moxisylyte
Nefazodone
Nelfinavir
Paroxetine
Phenoxybenzamine
Phentolamine
Posaconazole
Prazosin
Ritonavir
Saquinavir
Silodosin
Tadalafil
Telaprevir
Telithromycin
Terazosin
Tolazoline
Trimazosin
Urapidil
Voriconazole
Acebutolol
Alprenolol
Atenolol
Avanafil
Betaxolol
Bevantolol
Bisoprolol
Bucindolol
Carteolol
Carvedilol
Celiprolol
Cimetidine
Dilevalol
Esmolol
Labetalol
Levobunolol
Mepindolol
Metipranolol
Metoprolol
Nadolol
Nebivolol
Oxprenolol
Penbutolol
Pindolol
Propranolol
Sildenafil
Sotalol
Talinolol
Tertatolol
Timolol
Vardenafil
Also, tell your doctor about your medical history, a list of prescription drugs you use, over-the-counter drugs, vitamins, and supplements you take.
If you are using the medicines listed above, your doctor may need to change the dose of your medicines or monitor you more carefully for side effects.
If you have liver, kidney, or prostate cancer, talk to your doctor before using this medicine.
Tamsulosin in the drug is for use in men only.
Women should not use this medicine, especially if they are pregnant.
Pregnant or breastfeeding women or those planning to become pregnant should consult their doctor without waiting if they accidentally use this medicine.
If you are going to have dental or eye surgery, tell your doctor or dentist that you are using this medicine.
The drug can cause dizziness and drowsiness.
Therefore, do not drive or do any dangerous work while taking the medicine until you know how it affects you.
You should know that Prostreat can cause dizziness and fainting, especially when you get up too quickly from a lying position.
These are common when you first start taking this medicine or increase the dose.
To avoid such situations, you can get out of bed slowly.
If these symptoms bother you and get worse, contact your doctor.
What Should I Do If I Forget To Take The Dose?
If it is not time for the next dose, take the dose as soon as you remember.
However, if it's time for the next dose, skip the dose and continue with the new dose.
Never take a double dose at the same time.
If you take a break from using this medicine for a few days or longer, talk to your doctor before starting.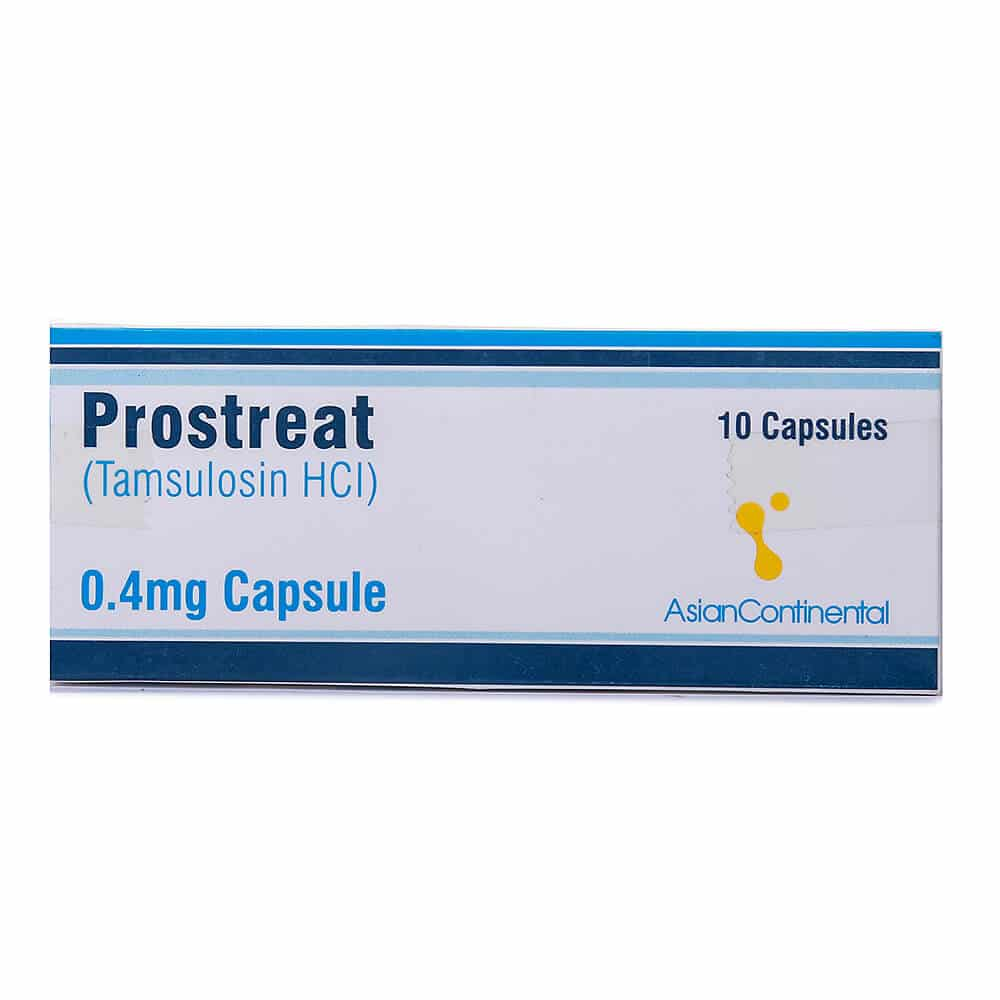 What Are The Side Effects Of Prostreat?
Prostreat may cause side effects in some people, but these side effects do not appear in everyone.
If you experience any of the side effects listed below, consult your doctor.
Sleepiness
Difficulty staying asleep or falling asleep
Weakness
Back pain
Nasal congestion and runny nose
Facial pressure or pain
Fever, sore throat, cough, chills, or other signs of infection
Blurred vision
Ejaculation problems
Some side effects of this medicine can be serious.
If you experience any of the following symptoms, contact your doctor immediately:
Painful erection of the penis that lasts for hours
Rash
Itching
Hives
Swelling of the face, eyes, tongue, throat, lips, arms, feet, hands, ankles, or lower legs
Allergic reaction
You can report side effects to the FDA at 1-800-FDA-1088.
Storing The Drug
Keep this medicine in the container it came in, out of the reach of children and tightly closed.
Store at room temperature, away from excessive heat or humidity.
If you have any problems with medication tell your doctor.
If you want to learn about magnemed tablets used for muscle cramps, you can refer to this article.